Curious about the best Brazilian soccer teams of all time? Here's a list of the best 14 Brazilian soccer clubs!
Brazil is one of the most successful soccer countries of all time. The Brazilian men's national soccer team has won an astonishing five FIFA World Cups—an achievement that is still unequaled.
Besides that, Brazil is also well-represented in the world's top soccer leagues. Many top European teams have at least one Brazilian player in their squad.
Soccer, or football if you will, is hands down the most popular sport in Brazil.
You could say that soccer is embedded in the DNA of Brazilians because most of us are really passionate about the sport, especially when it comes to our favorite soccer club.
Even though a lot of Brazilian soccer players move to Europe to play for big teams, Brazil has an interesting soccer league of its own.
The Brazilian Serie A is home to some large teams, some of which have even won the FIFA Club World Cup.
In this post, I'll tell you a bit more about the 14 best soccer clubs in Brazil based on their all-time results.
Brazil soccer teams brazil soccer clubs brazilian soccer teams from brazil
14 Best Brazilian Soccer Teams
Here are the best soccer teams from Brazil in descending order. Do you know all of them?
1. Palmeiras aka Sociedade Esportiva Palmeiras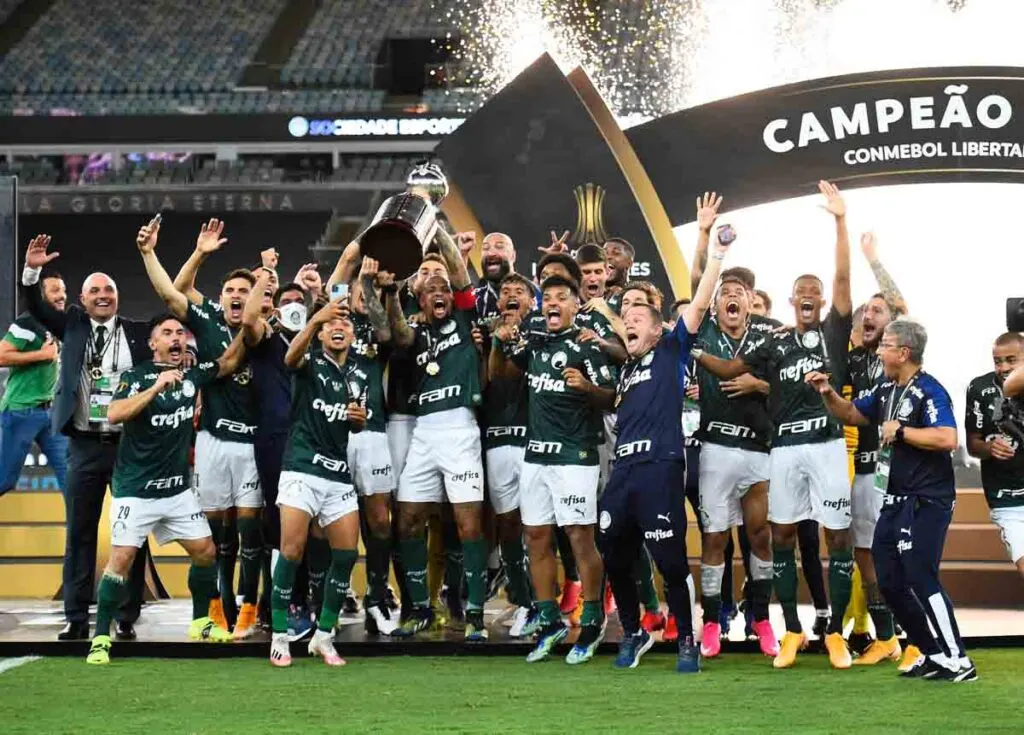 Location: São Paulo City, São Paulo
Stadium: Allianz Parque
Capacity: 43,713
Nicknames: Periquito Verde (Plain Parakeet, used in the club's early stages), Porco (Pig, adopted in 1986), Verdão (Big Green), Palestra Italia (Palmeiras' old name)
Palmeiras was founded in 1914 by Italian immigrants under the name Sociedade Esportiva Palestra Itália.
In 1942, the Brazilian soccer team was renamed to Palmeiras, as we know it now. It is one of the best Brazilian soccer teams and one of the biggest teams in São Paulo.
This successful club holds the record for most Brazilian Serie A championships (11) but was also successful outside of Brazil: it has won three Copa Libertadores titles and one Recopa title.
Palmeiras could be seen as a stepping stone for young, talented players to earn their transfer to one of the top leagues.
Some of the biggest Brazilian players, such as Rivaldo and Cafu, have played for this Brazilian soccer club during the early stages of their careers.
2. Flamengo aka Clube de Regatas do Flamengo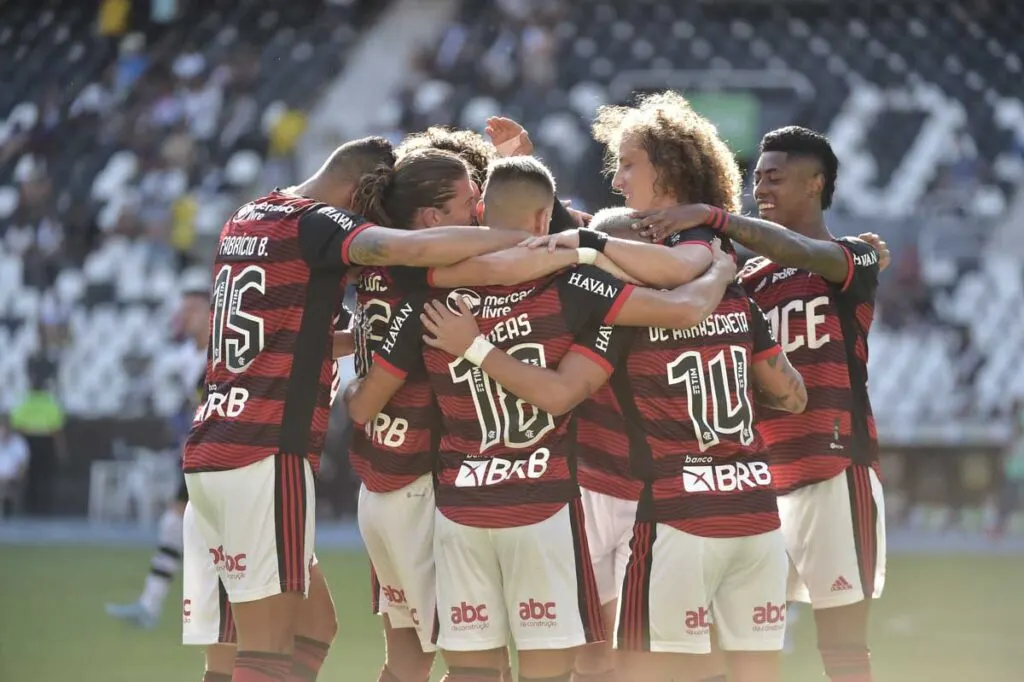 Location: Rio de Janeiro City, Rio de Janeiro
Stadium: Maracanã
Capacity: 78,838
Nicknames: Rubro-Negro (Scarlet-Black), Mengão (Big 'Mengo), Malvadão (The Evil One), and Urubu (Vulture).
Flamengo is the most successful soccer team from Rio de Janeiro and is known for its enormous fan base, which consists of a staggering amount of over 30 million fans.
Since the Brazilian soccer team has that many fans, it doesn't come as a surprise that it plays its home games in Brazil's biggest soccer stadium: Maracanã.
When Flamengo plays, the fans are often in for a treat. The club is the seven-time champion of Brazil and has won the Copa Libertadores three times.
In 2019, Flamengo lost the World Cup for Clubs final against Liverpool.
3. São Paulo aka São Paulo Futebol Clube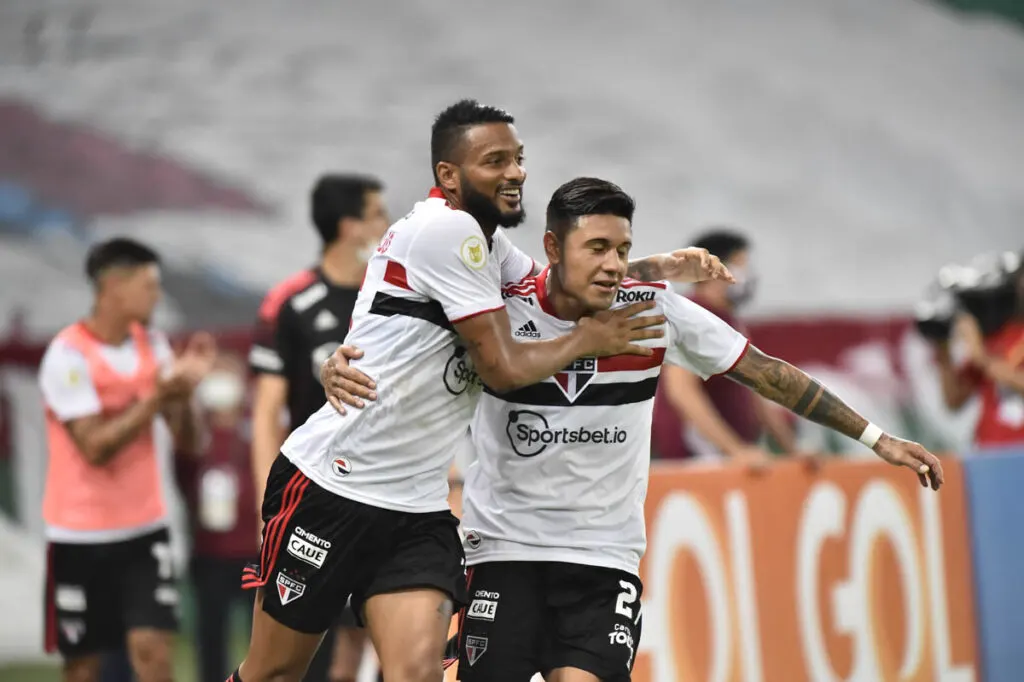 Location: São Paulo City, São Paulo
Stadium: Estádio do Morumbi
Capacity: 66,795
Nicknames: Tricolor Paulista (Paulista Tricolor), O Clube da Fé (The Faith Team), and Soberano (Sovereign).
São Paulo FC is one of the biggest and most successful Brazilian soccer clubs and one of only three that has never been relegated from the highest level.
During its glory years, this team was feared by its opponents, but in the last decade, São Paulo FC has won only one title: the state championship of São Paulo.
In total, São Paulo won 21 state championships, six national championships, three CONMEBOL Libertadores, and one FIFA Club World Cup.
This didn't stop Brazilian soccer star Daniel Alves from joining the club when he left Paris Saint Germain in 2019. This move came as a surprise to many.
São Paulo FC's rivals are Corinthians, another big team from São Paulo.
On matchday, you can feel the tension in the city, and hours before kick-off, people are already making their way to their favorite bar to ensure they have a good spot to watch the game on a big screen!
4. Santos aka Santos Futebol Clube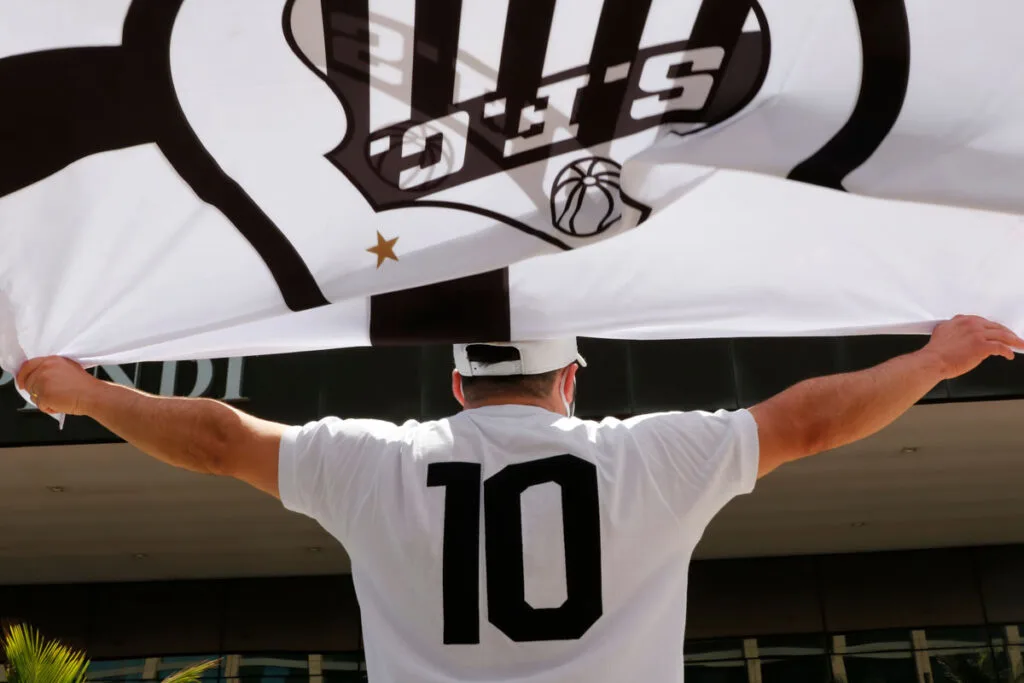 Location: Santos, São Paulo
Stadium: Estádio Urbano Caldeira
Capacity: 16,068
Nicknames: Peixe (Fish), Alvinegro (Black-and-white), Alvinegro Praiano (Black-and-white from the Beach), and Santástico (Santastic).
Santos is a Brazilian soccer club with a rich and successful history. In the 1960s and 1970s, Brazilian soccer legend Pelé played for this team.
He scored a total of 1,282 goals in just over 1,100 games, winning numerous prizes with Santos. (And many more for the national team, making him one of the most famous people in Brazil.)
After Pelé had left Santos, the club started to struggle, and their successes slowly faded away.
However, in recent years Santos has produced another super talent: Neymar Jr.
He joined the Santos youth program in 2003 and was promoted to the first team in 2009.
With Neymar Jr. in their team, Santos was successful again and won several prizes, such as the Copa Libertadores in 2011.
5. Cruzeiro aka Cruzeiro Esporte Clube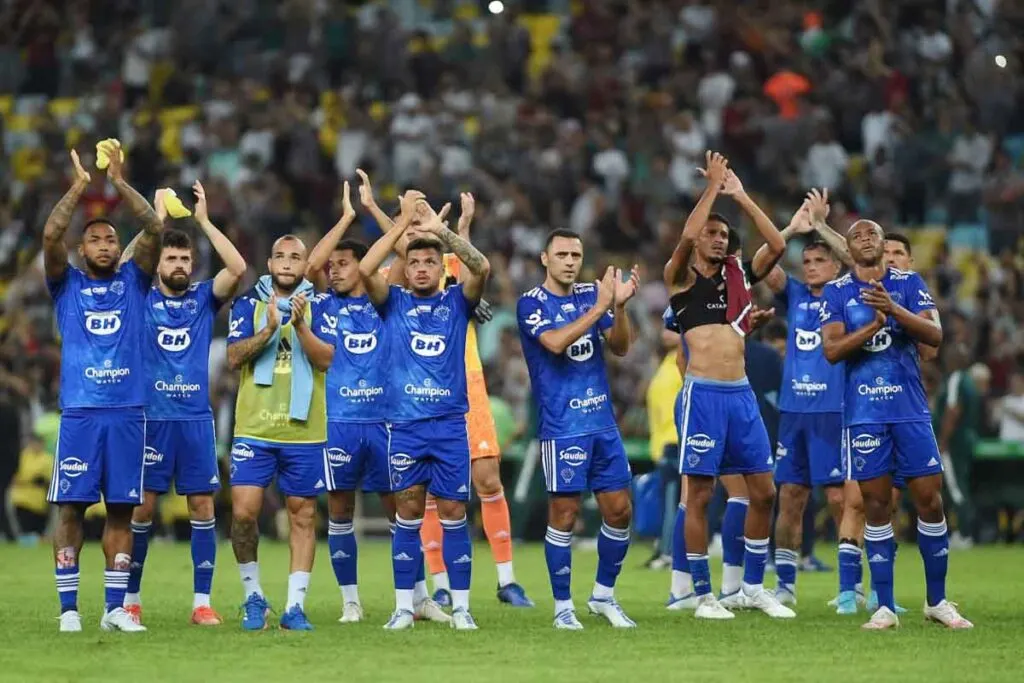 Location: Belo Horizonte, Minas Gerais
Stadium: Mineirão
Capacity: 62,000
Nicknames: Raposa (Fox), Celeste (Celestial), and Cabuloso (Badass).
Cruzeiro was founded in 1921 by Italian colonists, who named the club Societá Sportiva Palestra Itália.
The club colors were green, white, and red, which represented the Italian flag.
During WWII, the club was renamed to Cruzeiro EC, as we know it now. Another thing that changed was the color palette of the club. It changed to blue and white.
The club has booked quite some international successes, winning multiple Copa Libertadores titles, as well as other international cups.
Their national successes consist of four Brazilian Serie A titles and six Copa do Brasil wins, which makes it the Brazilian team with the most cup wins.
6. Corinthians aka Sport Club Corinthians Paulista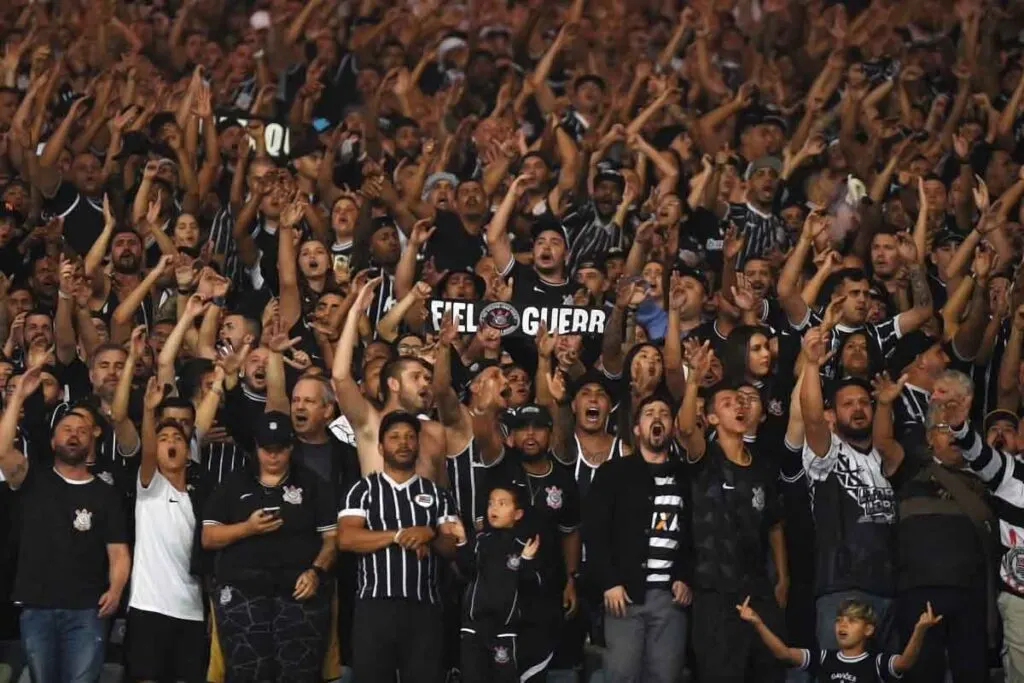 Location: São Paulo City, São Paulo
Stadium: Arena Corinthians
Capacity: 49,205
Nicknames: Timão (The Great Team), Time do Povo (The People's Team), Todo Poderoso (Almighty), and Coringão
Like several other Brazilian soccer clubs, Corinthians was founded by Italian immigrants. Being founded in 1910, it is also one of the oldest soccer teams in Brazil (and it is MY team!).
It has won quite some titles throughout the years, including the Copa Libertadores and an impressive two FIFA Club World Cup titles in 2000 and 2012.
It's not just what happens on the pitch that is impressive, but also what happens in the stands.
Corinthians has the second-largest fan base in Brazil. This was shown during the FIFA Club World Cup final in 2012 when approximately 30,000 Brazilians traveled to the other side of the world, Japan, to see their team play.
7. Grêmio aka Grêmio Foot-Ball Porto Alegrense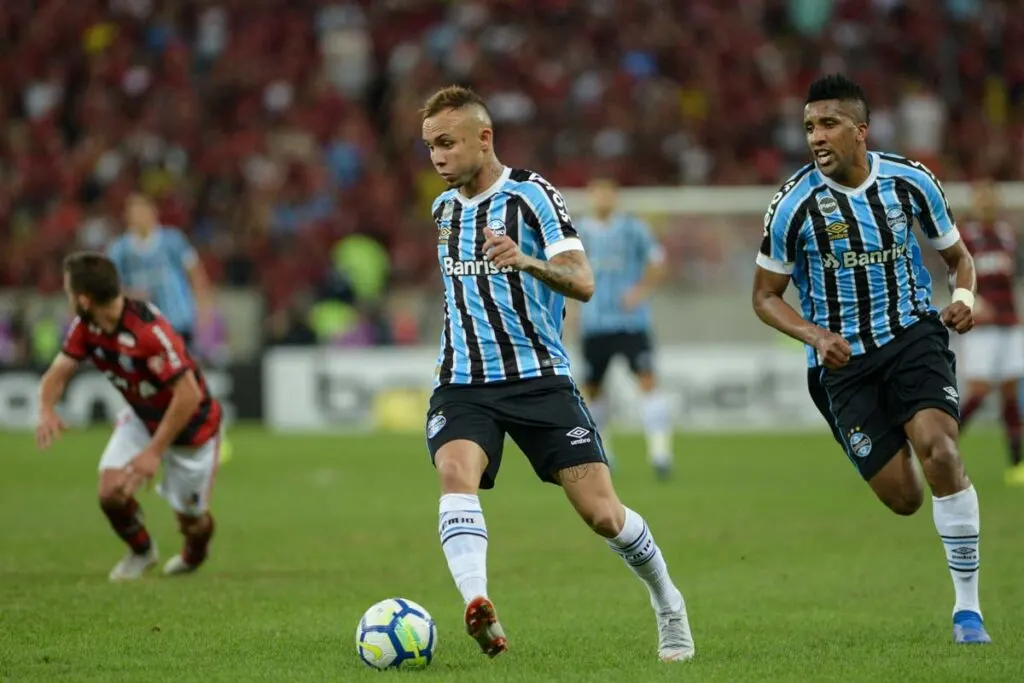 Location: Porto Alegre, Rio Grande do Sul
Stadium: Arena do Grêmio
Capacity: 60,540
Nicknames: Imortal Tricolor (Immortal Tricolor), Tricolor dos Pampas (Tricolor of the Pampas), Rei de Copas (King of Cups), Clube de Todos (Club of All), and Maior do Sul (South's Greatest).
Since its founding in 1903, Grêmio has won 7 international tournaments and 8 domestic trophies, making it one of the most successful Brazilian soccer clubs of all time.
Despite these honors, Grêmio has experienced some tough times, and in 2021, the team was relegated to the Brazilian Serie B for the third time in history.
However, the team pulled themselves together and ended in second place in Serie B just one year later.
By doing so, they earned a promotion and were back at the top level in Brazil.
Another thing Grêmio is known for is Ronaldinho. The superstar striker grew up in Porto Alegre and participated in the youth program of Grêmio before making his professional debut in 1998.
8. Internacional aka Sport Club Internacional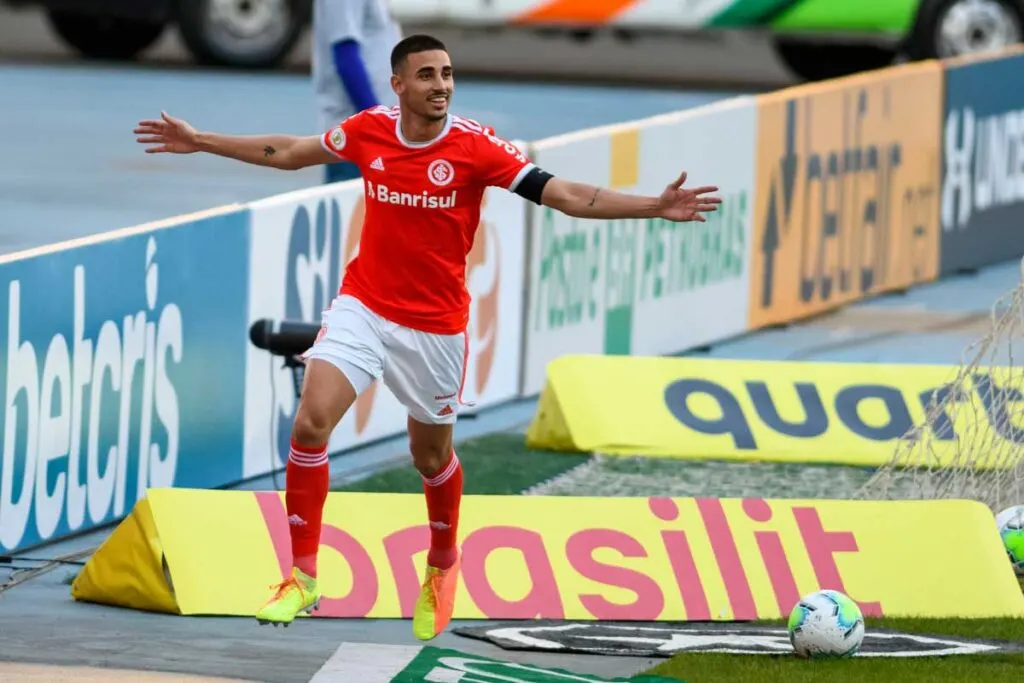 Location: Porto Alegre, Rio Grande do Sul
Stadium: Beira-Rio
Capacity: 50,128
Nicknames: Colorado (The Red), Clube do Povo (People's Club), Celeiro de Ases (Factory of Aces), Rolo Compressor (Steamroller), and Internacionáutico.
Like rival team Grêmio, Internacional is from Porto Alegre. These two Brazilian soccer teams are the biggest in the city, and in terms of achievements, there is not a lot between them.
Internacional plays its home games in the Beira-Rio stadium. Beira-Rio means Riverside, which makes sense since it is situated alongside the Guaíba river.
In the past decade, the club has not seen any major successes. The most noteworthy goes back to 2011 when the club won the Recopa Sudamericana.
On the regional level, Internacional was successful: between 2010 and 2020, the team won the regional league 'Campeonato Gaúcho' no less than six times!
9. Atlético Mineiro aka Clube Atlético Mineiro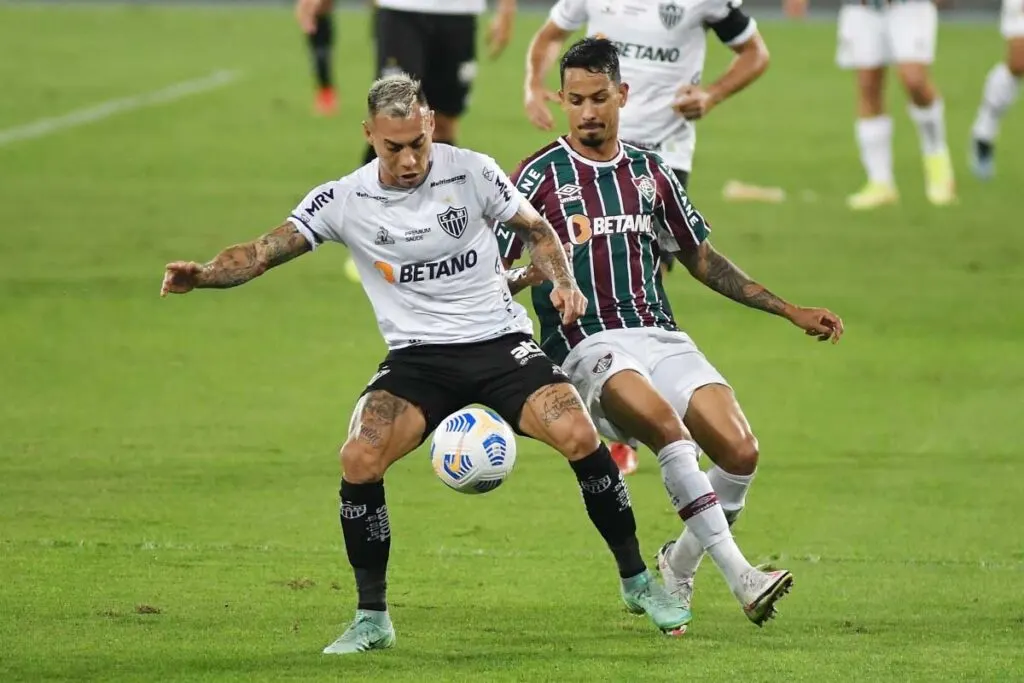 Location: Belo Horizonte, Minas Gerais
Stadium: Arena MRV
Capacity: 47,465
Nickname: Galo (Rooster)
Atlético Mineiro was founded in 1908, making it the oldest active soccer club in the state of Minas Gerais.
Even though Atlético and the other soccer team from Belo Horizonte – Cruzeiro – are rivals, they currently share a stadium.
They both play their home games in the Mineirão, but in 2020 construction work started to build a brand new stadium for Atlético.
For a couple of years, this Brazilian soccer club ended somewhere in the middle of the Brazilian Serie A, but in 2021 all the pieces fell together, and they became the champions of Brazil.
On top of that, the club also won the Brazilian Cup and the Brazilian Super Copa.
It's safe to say that these successes gave them a boost, and hopefully, they can continue the streak once the new stadium is completed.
10. Vasco da Gama aka Club de Regatas Vasco da Gama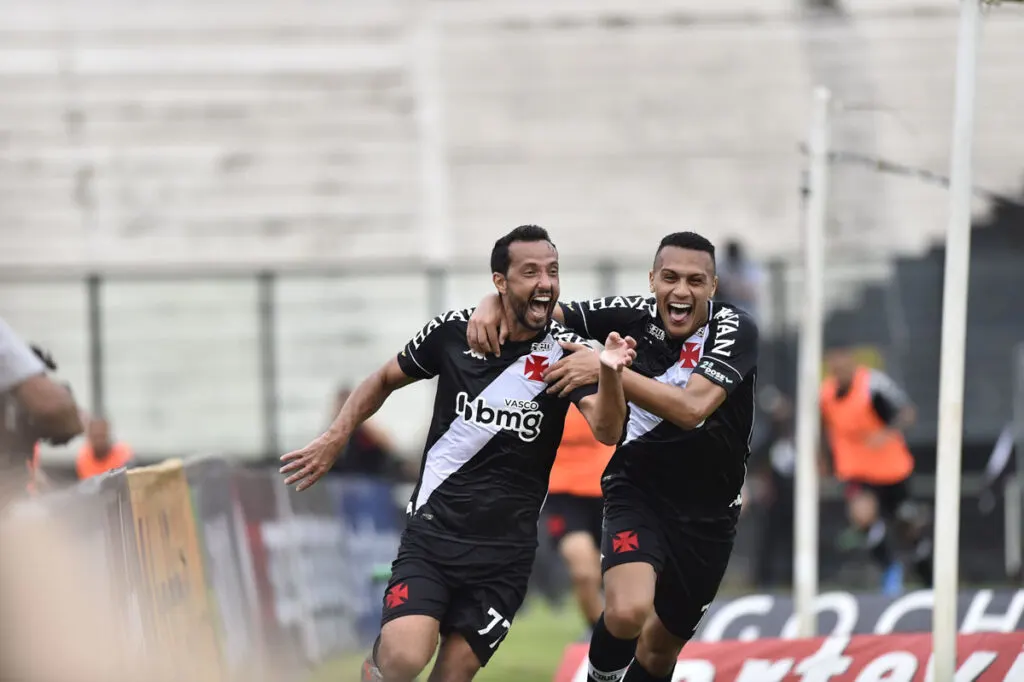 Location: Rio de Janeiro City, Rio de Janeiro
Stadium: Estádio São Januário
Capacity: 21,880
Nicknames: Vasco, Cruzmaltino (from Maltese Cross), O Gigante da Colina (The Hill's Giant), O Legítimo Clube do Povo (The Authentic People's Club), O Almirante (The Admiral), and Vascaínos or Cruzmaltinos (supporters).
Vasco Da Gama is one of four Serie A soccer clubs from Rio de Janeiro.
They have some sort of rivalry with all the other clubs from Rio, but Flamengo is their biggest rival.
The derby between Vasco and Flamengo has been nicknamed the "Clássico dos Milhões," meaning the "Derby of Millions."
It has earned this nickname because both clubs have such an enormous fan base, making this one of the most-watched games in Brazil.
Vasco da Game has won a decent amount of trophies, but the most recent national trophy dates back to 2011 when they won the Copa do Brazil.
11. Fluminense aka Fluminense Football Club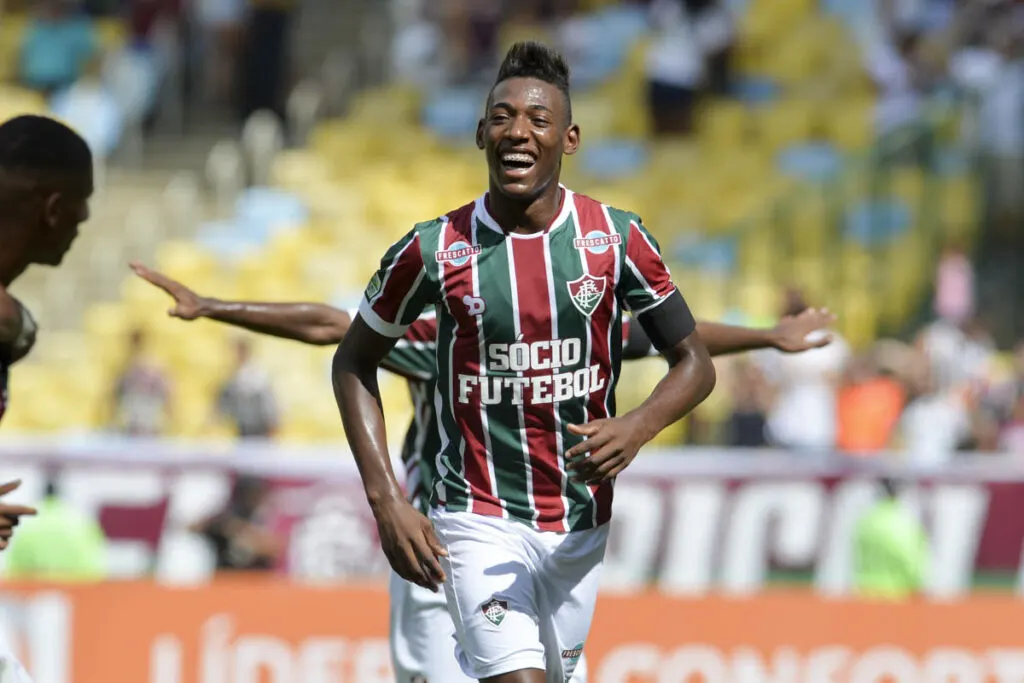 Location: Rio de Janeiro City, Rio de Janeiro
Stadium: Maracanã
Capacity: 78,838
Nicknames: Tricolor, Flu, Fluzão (Big Flu), Nense, Pó de Arroz (Rice Powder), and Time de Guerreiros (Team of Warriors).
Next on this list is yet another club from Rio de Janeiro, the oldest club from Rio, to be precise: Fluminense.
Like Vasco da Gama, Fluminense also has a longstanding rivalry with Flamengo.
In fact, the 1963 derby between Flamengo and Fluminense (nicknamed Fla-Flu) holds the world record for the highest attendance ever during a soccer game. A staggering 194,603 spectators saw the game end in a draw: 0-0.
In the 2010s, Fluminense would often end the season somewhere in the middle of the table.
However, since 2019 they have found their way up, and their performance has improved, earning them 3rd place in 2022.
12. Athletico Paranaense aka Club Athletico Paranaense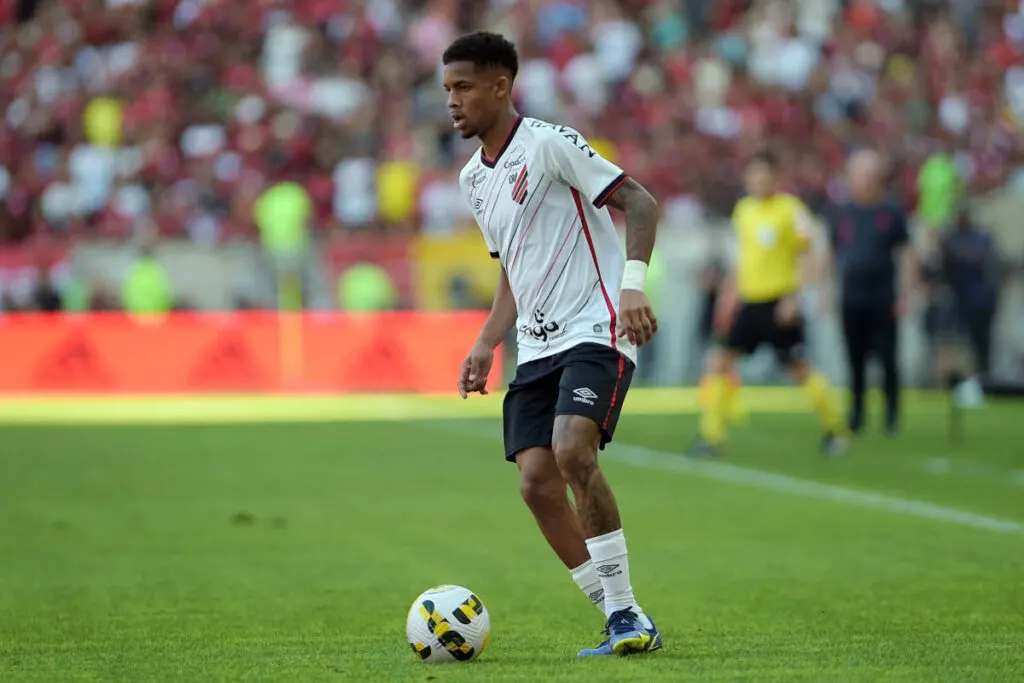 Location: Curitiba, Paraná
Stadium: Arena da Baixada
Capacity: 42,372
Nicknames: Furacão (Hurricane) and Rubro-Negro (Red and Black).
Its full name is Club Athletico Paranaense, but it is commonly known as Athletico.
Even though this club is often outranked by bigger clubs, they've had their share of successes and have proven to be a dangerous outsider in national competitions and tournaments.
Besides winning a whole lot of regional trophies, they also won the Copa Sudamericana in 2021 and the Copa Libertadores in 2022, which are the two most prestigious tournaments in South America.
One of the club's nicknames is Furacão, meaning Hurricane. In 2018, the board of this Brazilian club decided that the club's logo could use a makeover to match its nickname.
A new logo was designed, which has four diagonal stripes in the club's colors, resembling a Furacão.
13. Botafogo aka Botafogo de Futebol e Regatas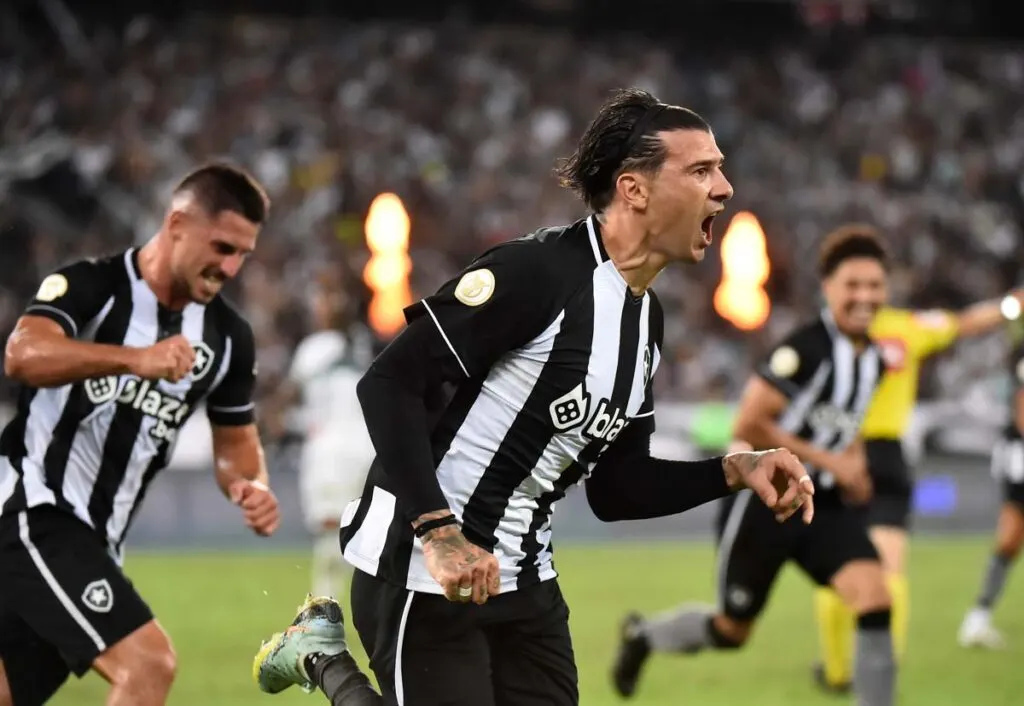 Location: Rio de Janeiro City, Rio de Janeiro
Stadium: Estádio Olímpico Nilton Santos
Capacity: 46,931
Nicknames: Fogo (Fire), Estrela Solitária (The Lone Star), O Glorioso (The Glorious One), and Alvinegro Carioca (Rio's Black and White).
Botafogo is named after the neighborhood in Rio de Janeiro, where it was founded, and its full name is Botafogo de Futebol e Regatas (Botafogo Soccer and Rowing).
Botafogo is active in several sports but is most famous for its soccer team.
They may not be the Brazilian soccer club with the most trophies, but they do hold some interesting records in Brazil.
For example, they're the record holders of the biggest victory ever in an official match in Brazilian professional soccer (24-0 against Sport Club Mangueira).
Botafogo's biggest rivals are another club from Rio de Janeiro: Fluminense.
The derby between these two teams is considered the oldest in Brazil, which is why it is nicknamed Clássico Vovô, which means Grandfather Derby.
14. Bahia aka Esporte Clube Bahia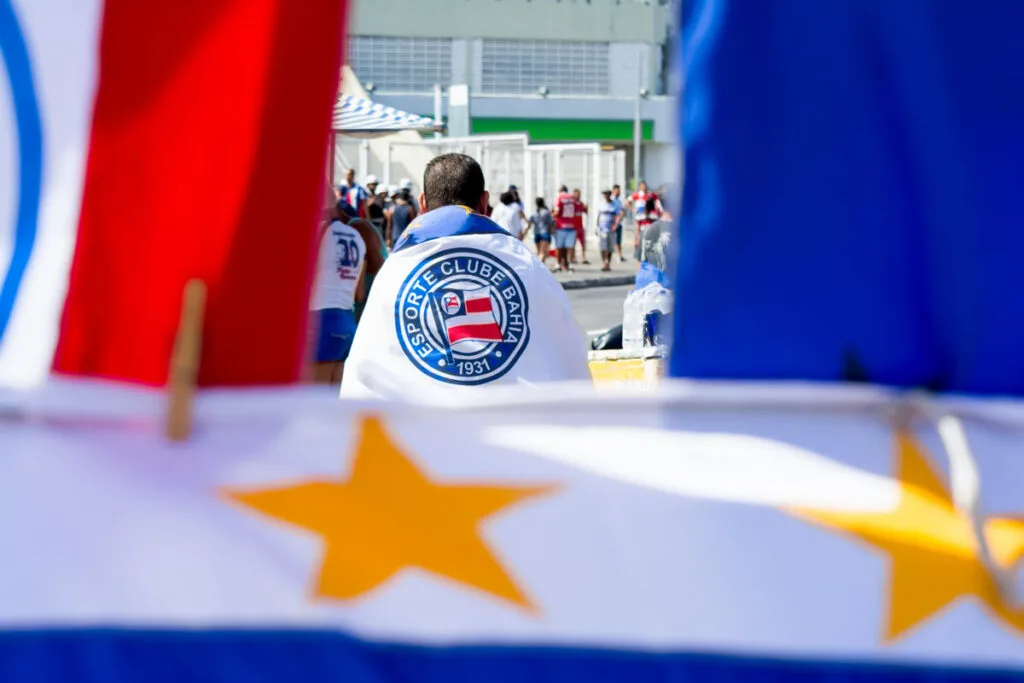 Location: Salvador, Bahia
Stadium: Arena Fonte Nova
Capacity: 51,614
Nicknames: Tricolor, Bahiaço (mix of Bahia and aço, steel), Baêa, Tricolor de aço (tricolor of steel), and Esquadrão de aço (Steel squadron).
Last on this list is Esporte Clube Bahia, or simply Bahia. They have won only two Brazilian Serie A titles, of which the last one dates back to 1988.
However, Bahia holds the record for most state titles with an impressive 49 title wins.
In the early 2000s, Bahia's performance drastically dropped, and the team was relegated to Serie B and, just two years later, relegated to Serie C, which is the lowest league in professional soccer in Brazil.
After eight seasons, in 2010, Bahia was back at the highest level.
In 2007, a part of the Bahia stadium collapsed, meaning the club had to find a different place to play their home games.
For a couple of years, they played at Estádio de Pituaçu until the construction of their new stadium (Arena Fonte Nova) was completed.
This stadium was built for the 2014 World Cup.
Wrapping Up On The Best Brazilian Soccer Clubs
And just like that, we've come to the end of this post: 14 best Brazilian soccer teams.
I really hope this list has inspired you to get to know Brazil a bit better.
Did you like this article about the best Brazilian soccer teams? Then share it on your social media!