Looking for the most famous people from Brazil? You're in the right place! I put together a list with the all-time famous Brazilians!
Brazil is the largest country in South America (and Latin America too), so it's understandable that there are many Brazilian celebrities, making it difficult to compile a shortlist.
Still, I tried to select the most famous Brazilians with international careers or recognized worldwide. If you think I missed anyone, drop your ideas in the comments!
So, if you want to learn more about Brazilian culture, or better put, pop culture, read on!
Famous People from Brazil
Here are 25 of the most famous Brazilian celebrities.
Taís Araújo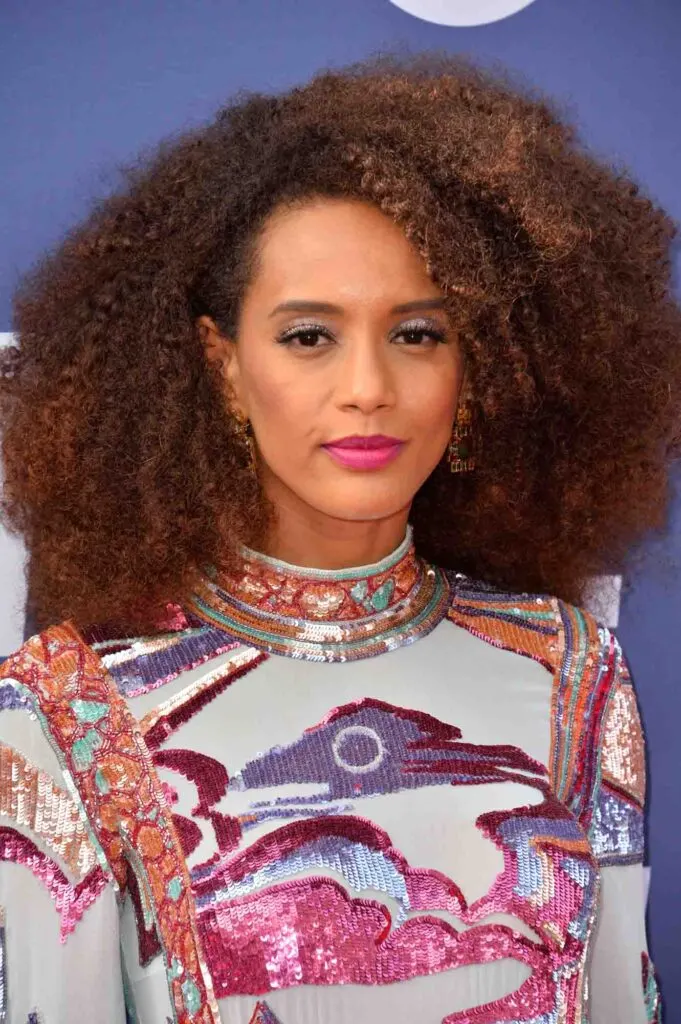 Araújo is an actress, TV host, and model and is among the most admired Brazilian celebrities.
She has played in many national telenovelas and was the first Afro-Brazilian to star in a prime-time soap opera. Araújo has also participated in several debates in universities, including Columbia University in New York.
The South American actress was recently elected one of the 100 most influential personalities under 40 years.
Araújo constantly addresses race issues within Brazil on her social channels, winning her the title of "Brazil's most stylish and bravest TV star," according to Vogue.
In 2017, Araújo was appointed as the Defender of Rights of Black Women by UN Women Brazil, a United Nations entity for gender equality and women's empowerment.
Gisele Bündchen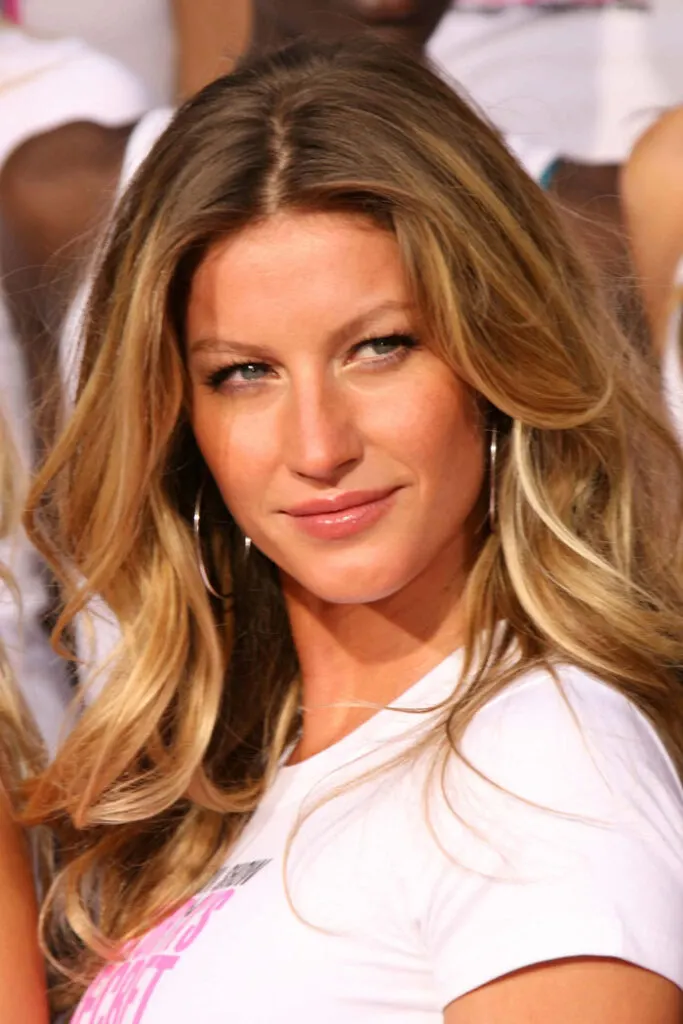 Gisele Bündchen is a Brazilian fashion model known all over the world. She has been one of the highest-paid models in the world for many years and was even one of the richest women in the entertainment industry.
She is by far one of the most famous people from Brazil not only because of the catwalks but also because of her supporting roles in Hollywood movies, like Taxi and The Devil Wears Prada.
Since 2009, she has been a Goodwill Ambassador for the United Nations Environment Program.
Bündchen is married to Tom Brady, an American football quarterback, and was born in Rio Grande do Sul.
Rodrigo Santoro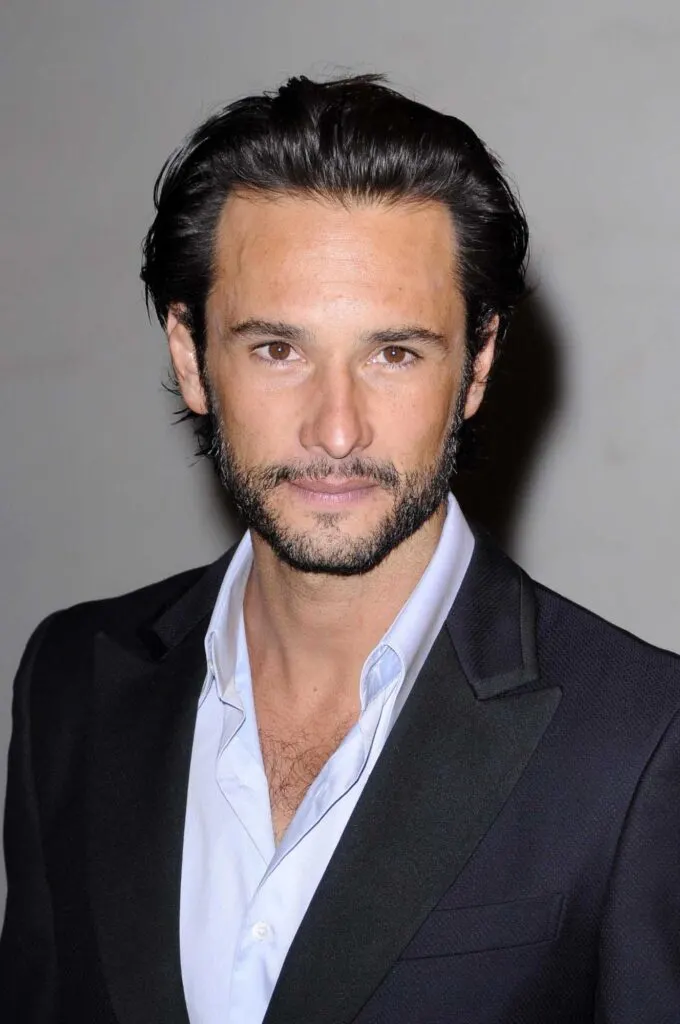 Santoro is a Brazilian actor, particularly famous among the female audience, ahem, born in Petrópolis, a Brazilian city in Rio de Janeiro State.
He played major roles in many telenovelas, also known as soap operas in Brazilian television. His first significant role in a cinema production came in 2001, with Bicho de Sete Cabeças (Brainstorm), a Brazilian movie, which boosted his acting career.
After that, he played in Love Actually, Lost, 300, The Last Stand, and Jesus and many commercial campaigns, including Chanel.
Santoro is one of the famous Brazilians nominated to several "sexiest" and "most beautiful" lists.
Gusttavo Lima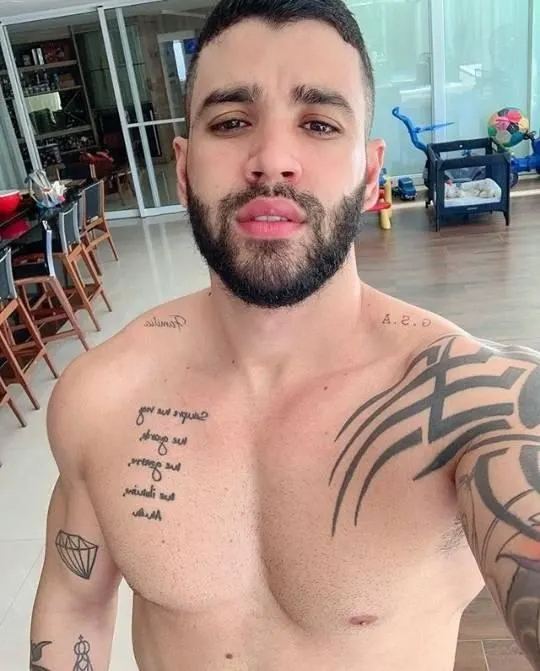 Lima is a sertanejo Brazilian singer, songwriter, and record producer who got famous with the song "Balada."
He was born in Minas Gerais and started his career very early, at the age of 7. When the hit "Balada" propelled him to number 3 on Billboard Top 100 Brazil, his song went viral in many countries, including the United States, France, Spain, and others.
Those events led to his first international tour in Europe and USA. Nowadays, many of Lima's hits top the Top 100 Brazil list.
Morena Baccarin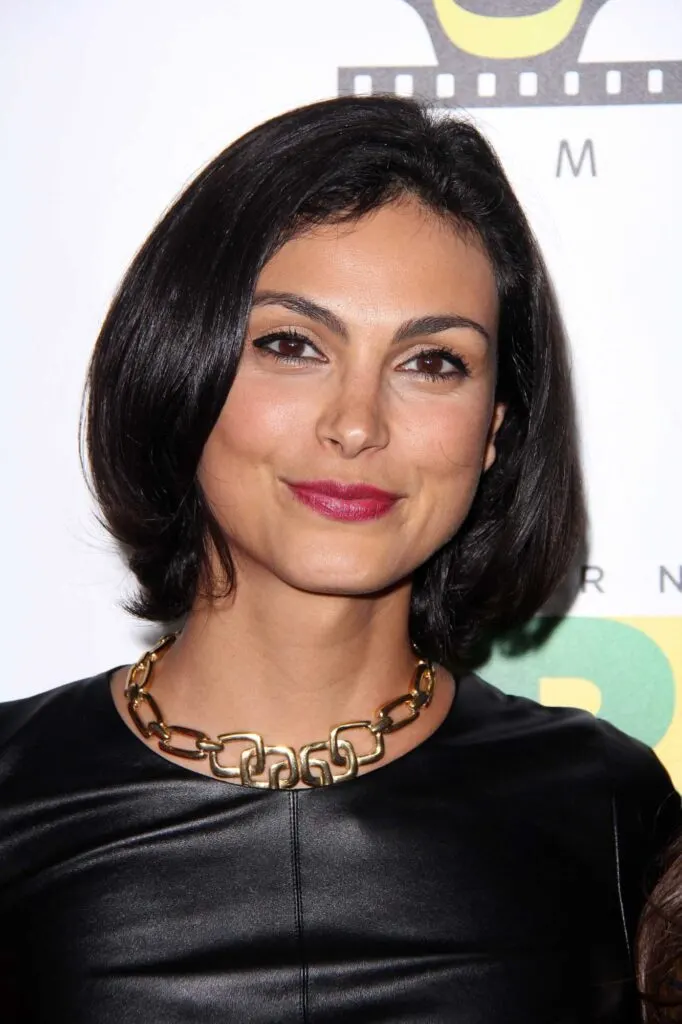 Baccarin is a Brazilian actress who has played in many movies and TV series, such as Deadpool, Firefly, Homeland, and Gotham.
She has been nominated for many awards as best actress, female performance, and supporting actress.
Baccarin has been married to Ben McKenzie since 2017, and they have two children together. She also has a son from her previous marriage with film producer Austin Chick.
Alexandre Herchcovitch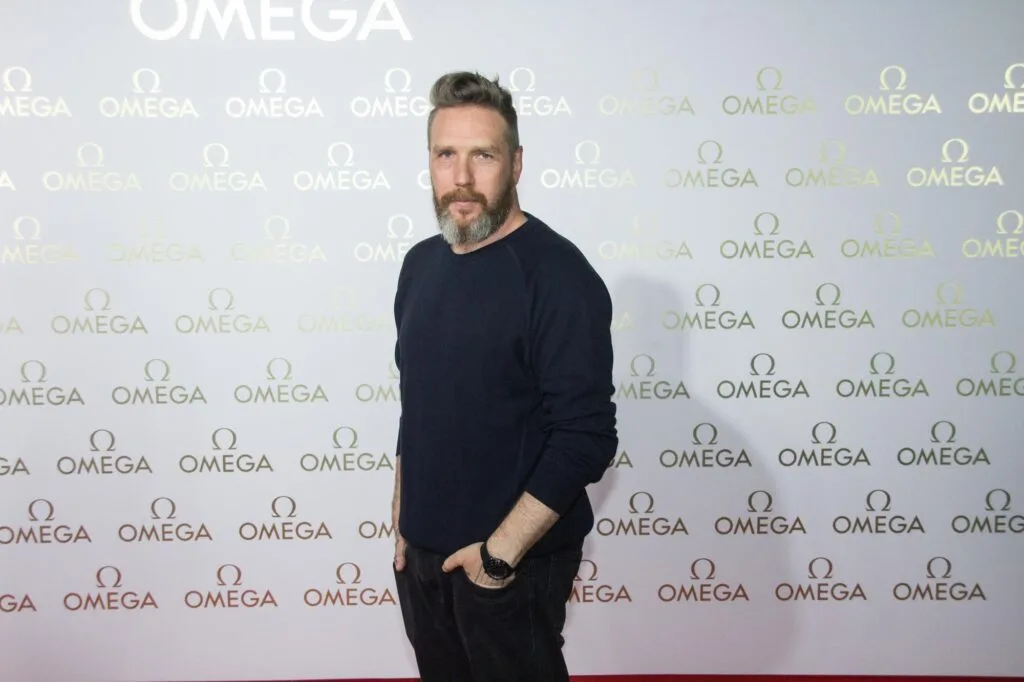 Herchcovitch is a Brazilian fashion designer from São Paulo who is best known for avant-garde designs and eclectic prints. His trademark skulls became an icon of Brazilian youth in the 1990s.
He has been to many fashion shows in New York, Paris, São Paulo, and beyond.
Herchcovitch designed the uniforms of McDonald's Brazil, was a juror in Brazil's Next Top Model show, and worked for Cori and Zoomp.
Currently, Herchcovitch is developing four collections a year for its own brand, and he has four stores in Brazil and one store in Japan.
Camilla Belle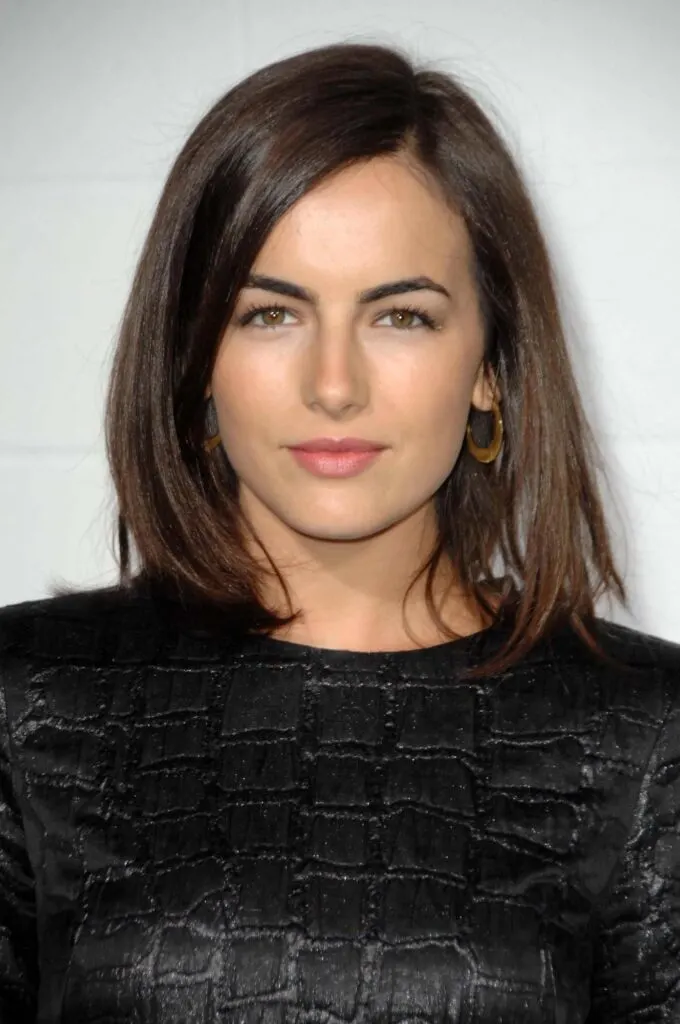 Camilla Belle is a Brazilian-American actress, producer, writer, and director best known for appearing in films such as 10,000 BC and The Ballad of Jack and Rose.
Although she was born in Los Angeles, California, Camilla grew up in São Paulo, Brazil.
Belle debuted as the main lead in the film Back to the Secret Garden and played in When a Stranger Calls, Diablo, and The Mad Whale, among others.
Fabrizio Moretti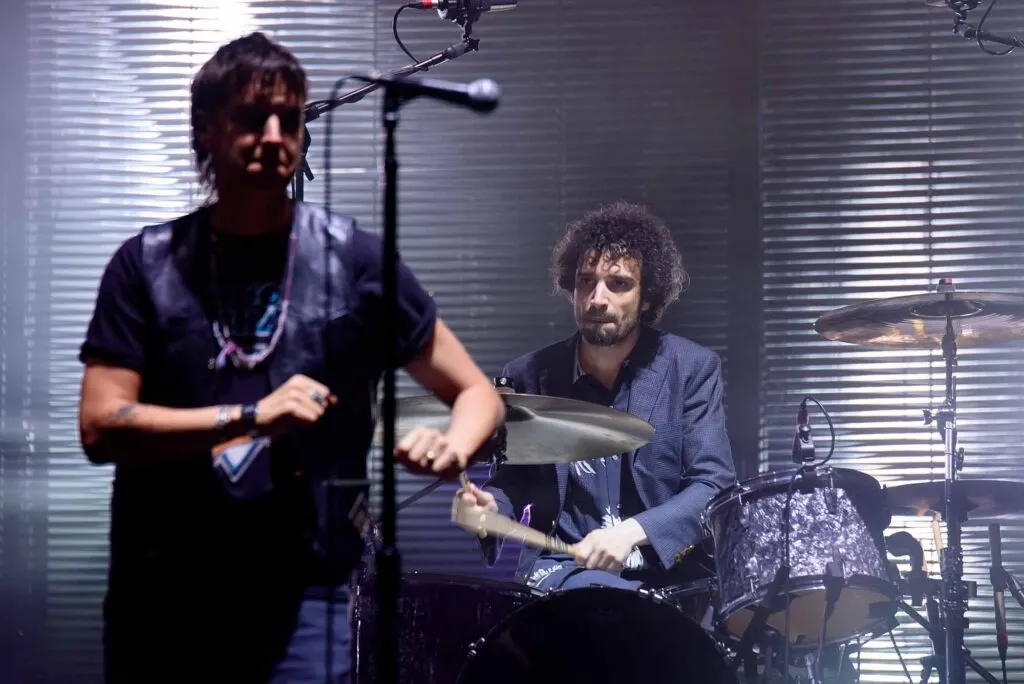 Moretti was born in Rio de Janeiro but spent many years in New York. He is a musician and DJ, mostly known for being the drummer of the rock band The Strokes.
In addition, Moretti and two other Brazilians created the rock supergroup, Little Joy. Since 2018, he has led the New York synth-pop band and artist collective Machinegum.
Marta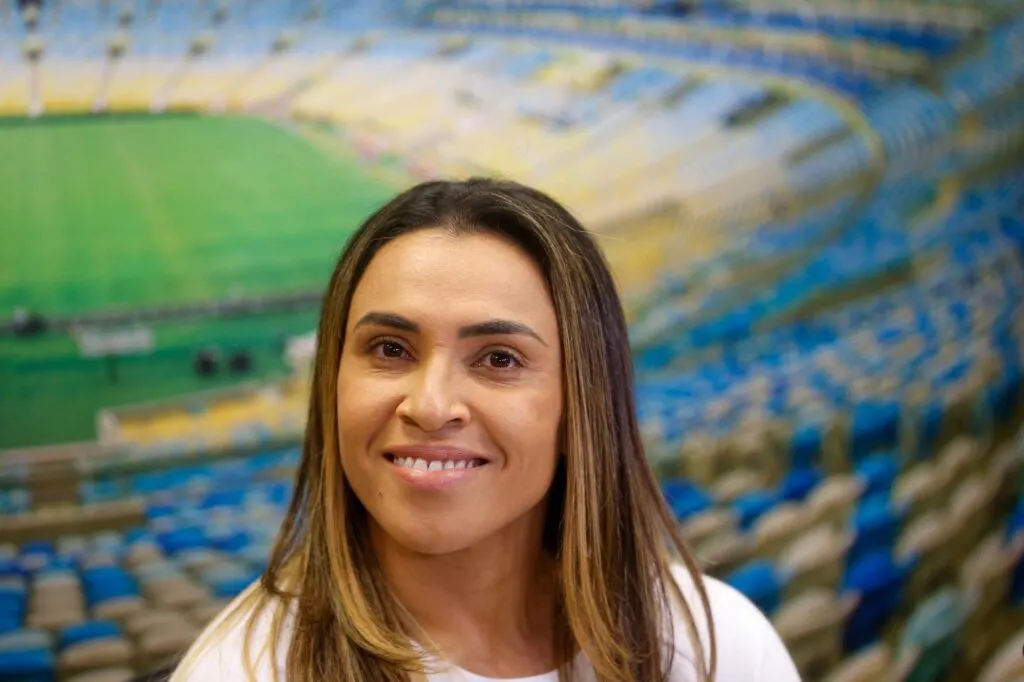 Born in Alagoas, Marta is a Brazilian soccer player who plays as a forward for the Brazil national team and Orland Pride.
She holds the record for being Brazil's top international goalscorer of either gender, with 112 goals. In addition, Marta also has the record for the most goals scored in the FIFA World Cup tournament (women's or men's), with 17 goals.
Marta is often regarded as the most outstanding female soccer of all time and has been named FIFA World Player of the Year six times.
The Secretary-General of the United Nations appointed her as a Sustainable Development Goals advocate.
Guto Inocente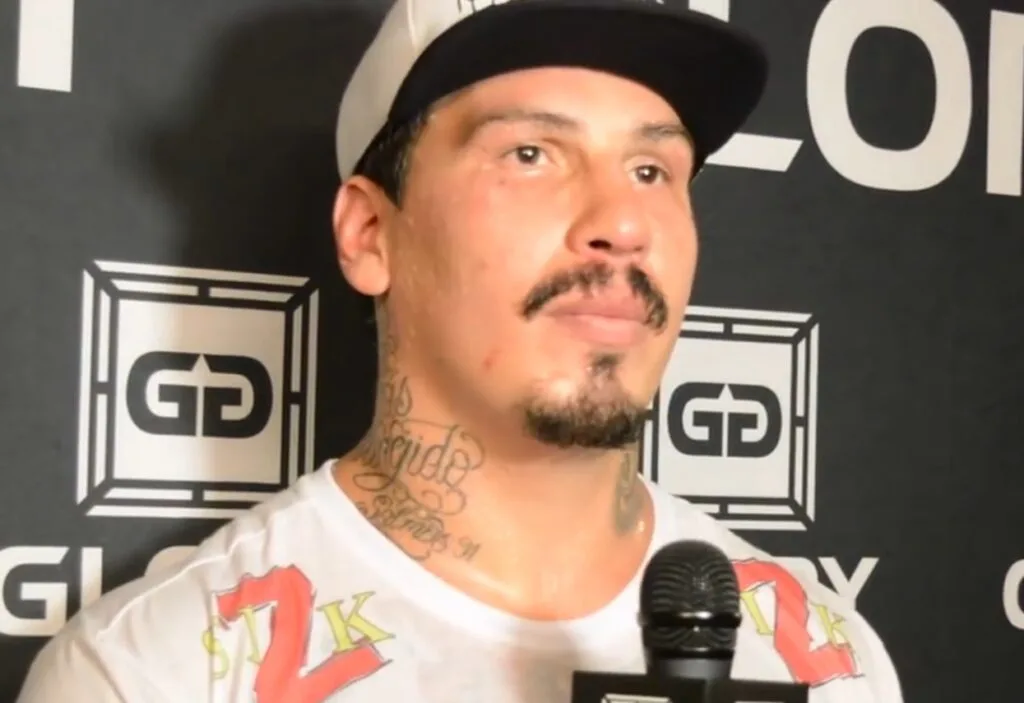 Inocente is a Brazilian professional mixed martial artist and kickboxer. Originally from Brasília, Inocente began training Brazilian jiu-jitsu and later changed to boxing and kickboxing.
He is a former five-time Brazilian Kickboxing Champion, a three-time Pan-American Champion, and a three-time South American Champion, among other titles.
However, he was banned for four years in 2017 after testing positive for some banned substances.
Ana Beatriz Barros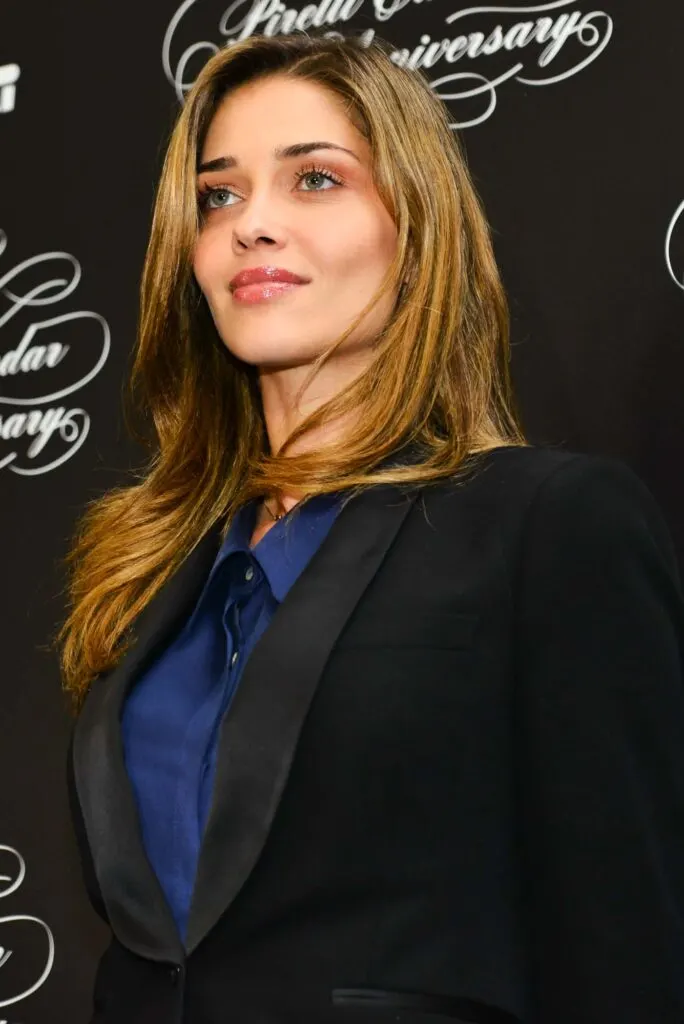 Barros is a Brazilian model known for her multiple appearances for world-famous brands, such as Guess, Dior, Victoria's Secret, Chanel, JLO, Dolce & Gabbana, etc.
Barros is married to Greek-Egyptian businessman Karim El Chiaty. Together the couple has two children.
Alice Braga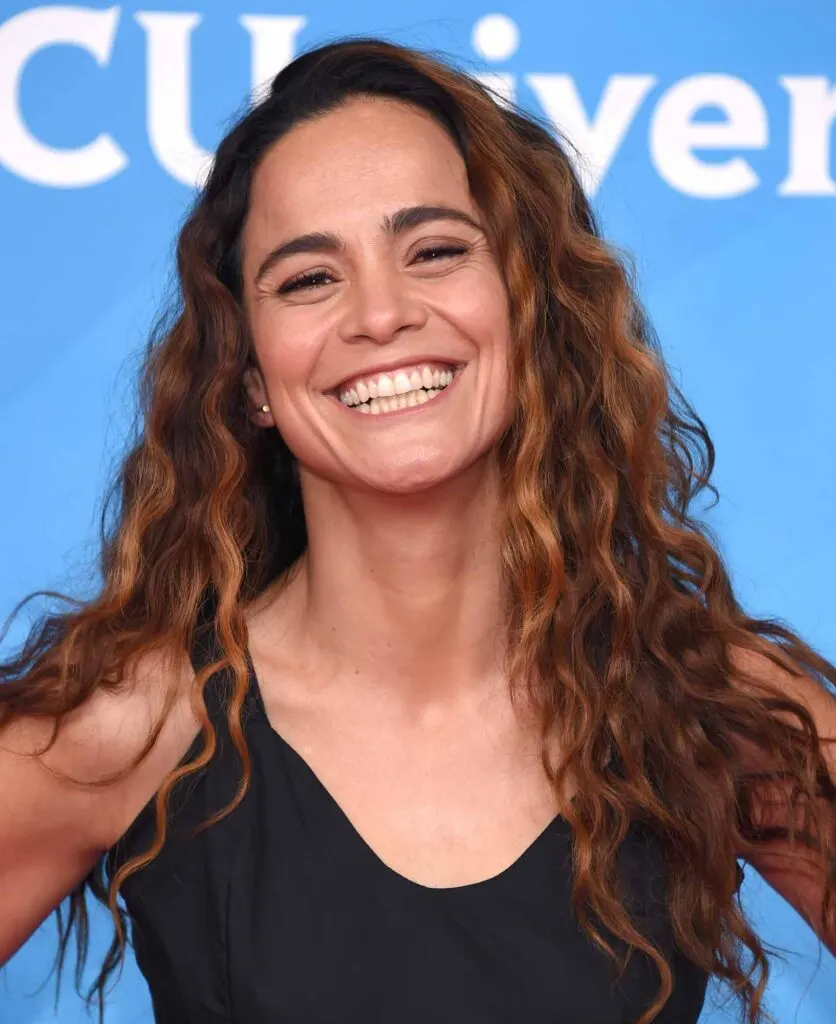 Braga is a Brazilian actress and producer who not only appeared in several Brazilian movies but also played in international series and movies, such as I Am Legend, Predators, Elysium, The Suicide Squad, and Queen of the South. Braga won multiple awards for being the best actress and supporting actress.
She has been in a relationship with Bianca Comparato, the leading actress in the Brazilian series 3%, since 2017.
Anderson Silva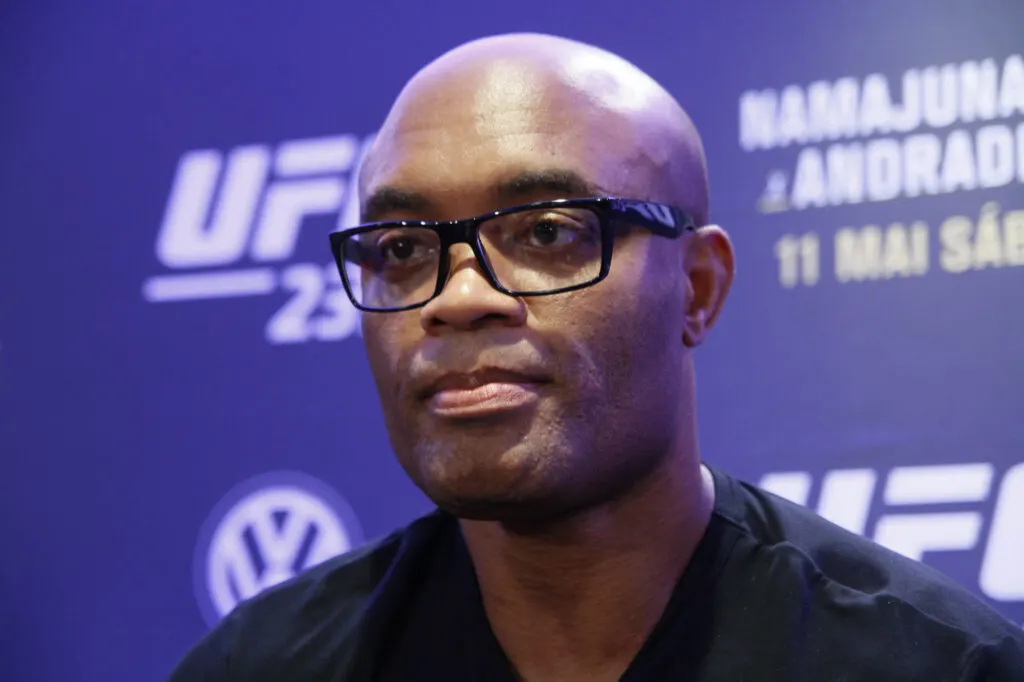 Silva is a Brazilian mixed martial artist and boxer. He is a former UFC Middleweight Champion and holds the record for the longest title reign in UFC history at 2,457 days.
Several UFC professionals have named Silva one of the greatest mixed martial artists of all time. In 2020, Silva left the UFC and returned to boxing.
Originally from Curitiba, Silva trained in taekwondo, capoeira, and muay thai as a teen, and is black belt in jiu jitsu.
He is married to Dayane Silva, a former Olympic gymnast from Brazil, and they have two daughters.
Alessandra Ambrosio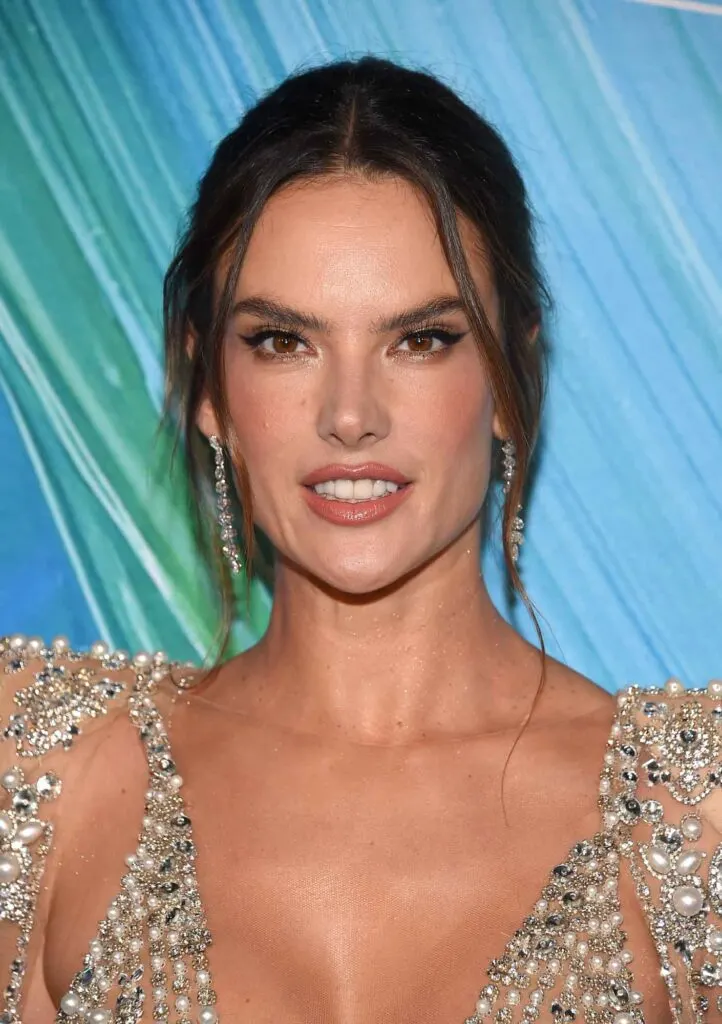 Ambrosio is a Brazilian model, actress, fashion designer, and businesswoman, mostly known for her work with Victoria's Secret as an angel. She has also worked with many international brands, such as Armani, Ralph Lauren, Dior, etc.
Ambrosio was ranked number five on Forbes' list of the highest-paid models, estimated to have earned $6.6 million every year.
Natural of Rio Grande do Sul, Ambrosio has also appeared in a few movies and TV series.
Currently, Ambrosio serves as an ambassador for the National Multiple Sclerosis Society. She has two children.
Paulo Coelho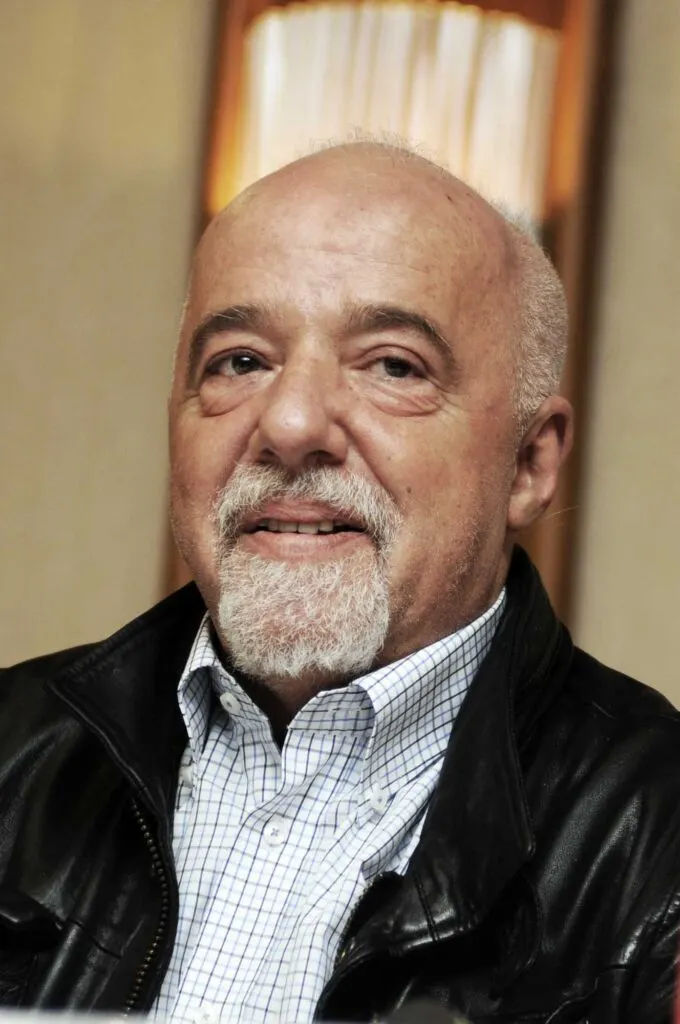 Coelho is a Brazilian writer and lyricist mostly known for his bestseller book The Alchemist, one of the most successful books among South American writers.
His most notable works are The Pilgrimage, Maktub, Veronika Decides to Die, Eleven Minutes, and Aleph.
Born in Rio de Janeiro, Paulo Coelho was sent three times to mental institutions during his teenage years because he was isolated and hostile at school.
Wagner Moura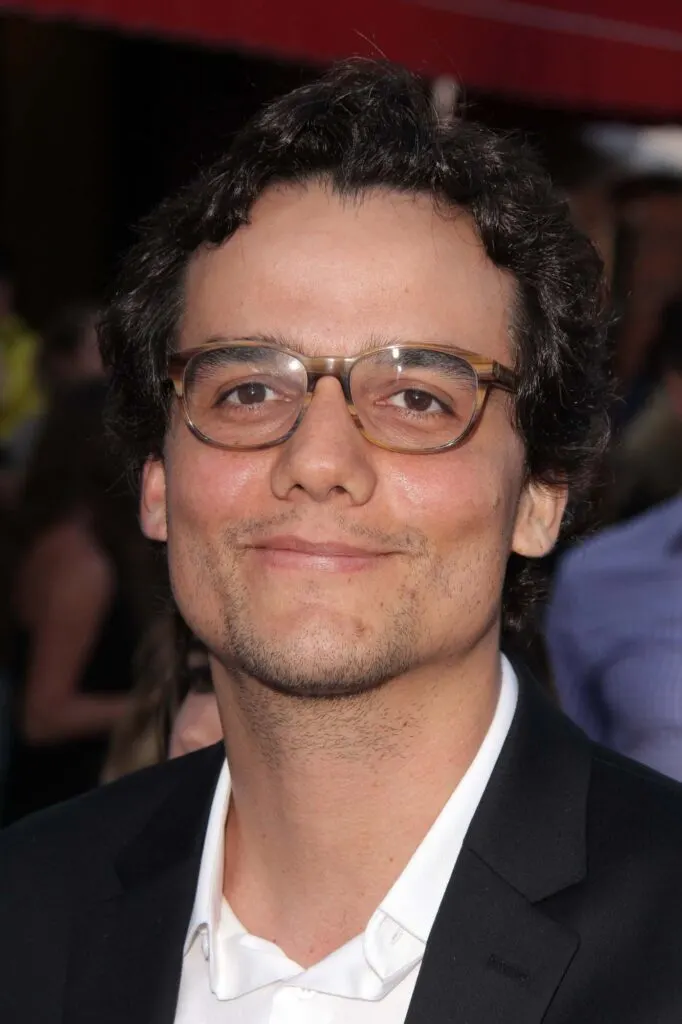 Moura is a Brazilian actor, director, musician, and journalist mostly known for his role in Elite Squad.
However, he has also played in many other movies and TV series, such as Elysium and Narcos, where he played Pablo Escobar.
On national television, Moura played in many soap operas over the years. He has won many awards for being the best actor in TV series and movies.
He is married to Sandra Delgado, has three children, and is natural of Bahia.
Ronaldinho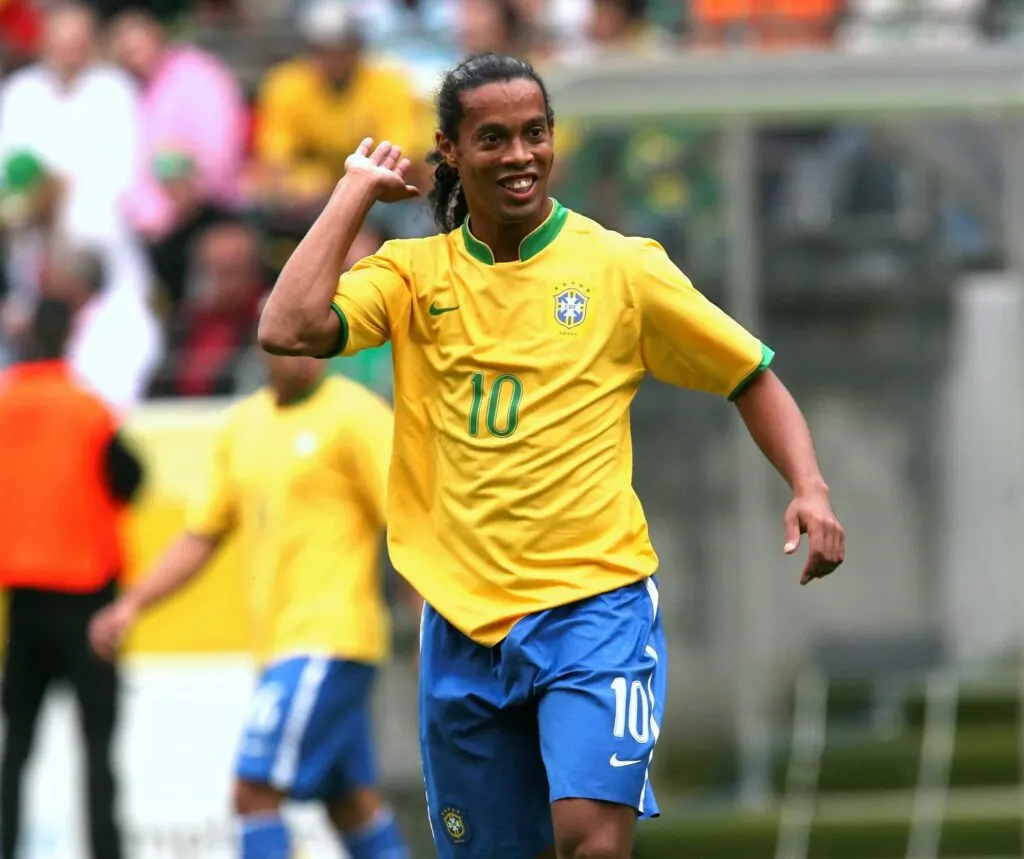 Commonly known as Ronaldinho Gaúcho, he is a retired Brazilian professional soccer attacking midfielder. He was one of the best players Brazil has ever had and accumulated many awards in his career.
Natural of Rio Grande do Sul, Ronaldinho started his career playing for Grêmio in Porto Alegre, then he was transferred to Paris Saint-Germain, and that was his international debut.
He had some legal issues in recent years because of unpaid taxes and fines and went bankrupt.
Bob Burnquist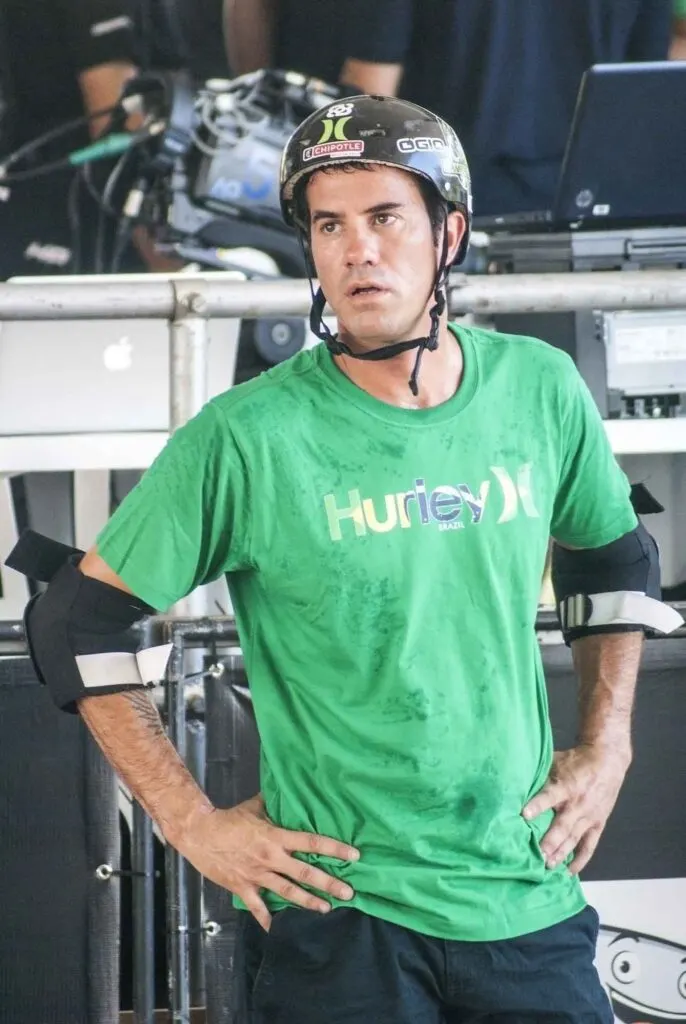 Burnquist is a Brazilian-American professional skateboarder who competed for Brazil. He is mostly famous for being the first skateboarder to land a fakie 900 in 2010.
He was born in Rio de Janeiro but grew up in São Paulo. Currently, Burnquist lives in California, where he has a private world-renowned skate park called Dreamland.
Burnquist is married to Vivi Zanini and has one daughter.
Anitta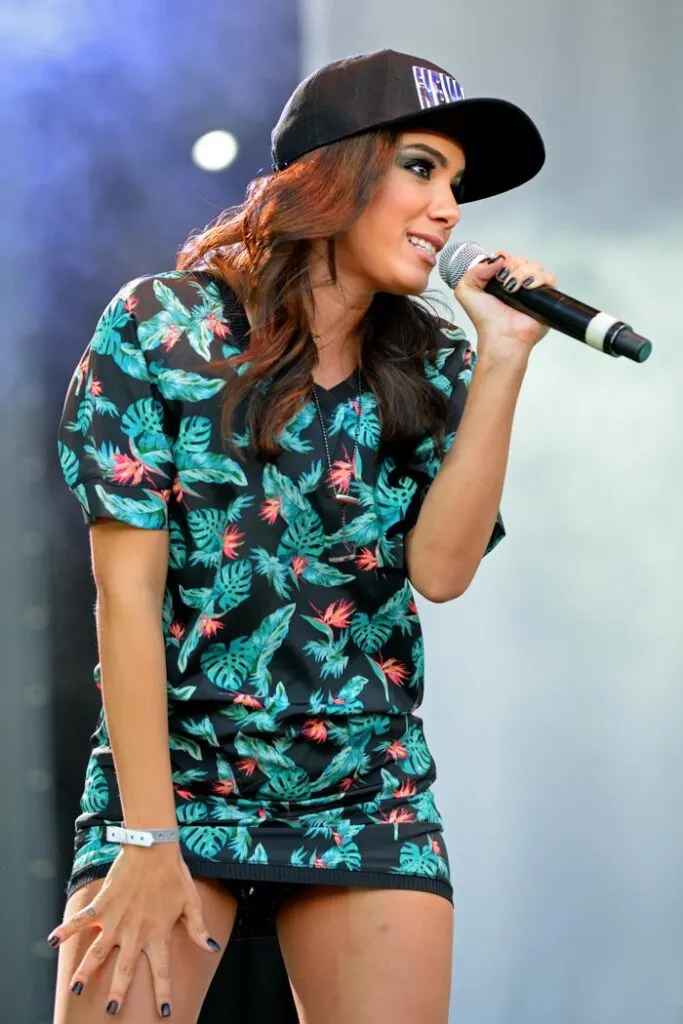 Larissa Machado is better known as Anitta, her stage name, and is a Brazilian singer and songwriter. Anitta is from Rio de Janeiro and sings mostly funk carioca and dance-pop.
Anitta spent longer than any other singer at the top of iTunes in Brazil and has won many MTV awards.
Recently, Billboard ranked Anitta as one of the most influential celebrities from Brazil and beyond on social media.
In addition, Anitta has released many songs with international artists, like Madonna, Nile Rodgers, Maluma, Major Lazer, Black Eyed Peas, and Luis Fonsi, among others.
Neymar Júnior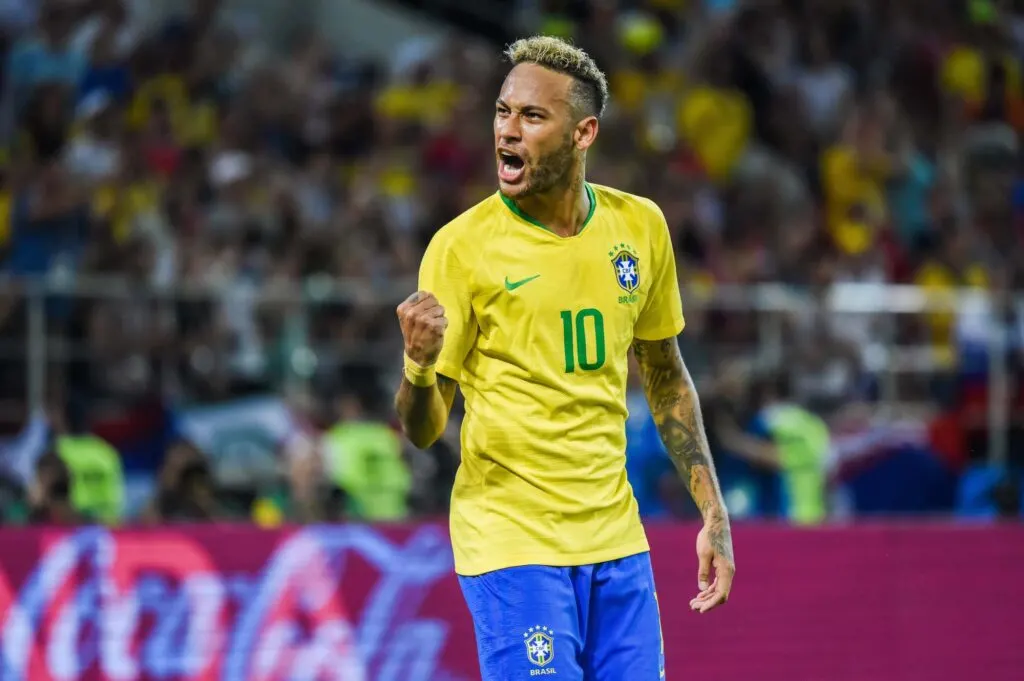 Neymar is a Brazilian professional footballer who plays as a forward for Paris Saint-Germain and the Brazil national team. He is widely regarded as one of the best players in the world.
Scoring 70 goals in 116 matches for the national team since debuting at age 18, Neymar is the second-highest goalscorer for his Brazil, following Pelé.
Still, Neymar doesn't have an extensive list of clubs where he played. In addition to Brazil and PSG, he has played in Santos and Barcelona.
Ronaldo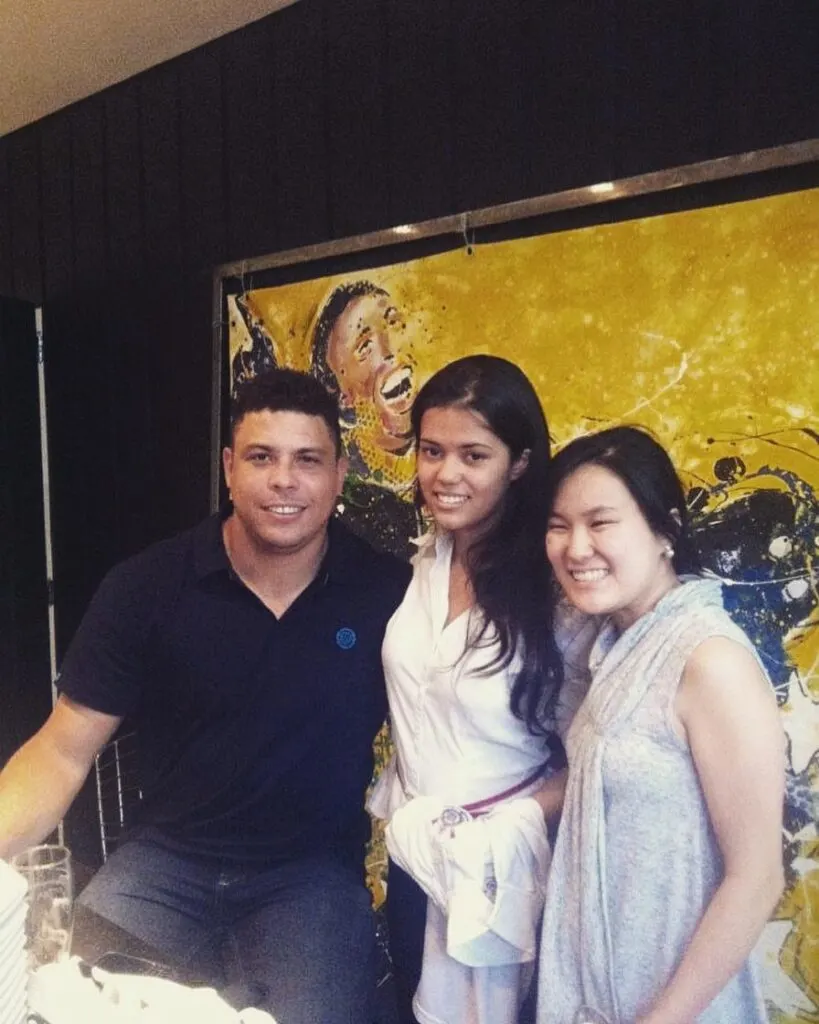 Ronaldo is one of the most recognized celebrities from Brazil and one of the greatest soccer players we have ever had.
He was dubbed Fenômeno, Portuguese for Phenomenon because of his talent.
Ronaldo comes from Rio de Janeiro but started his career at Cruzeiro in Belo Horizonte, Minas Gerais. He was also a key player for clubs like PSV, Barcelona, Inter Milan, Real Madrid, AC Milan, Corinthians, and the Brazil national team.
He is now retired but bought his boyhood club Cruzeiro and Real Valladolid from Spain.
Eduardo Saverin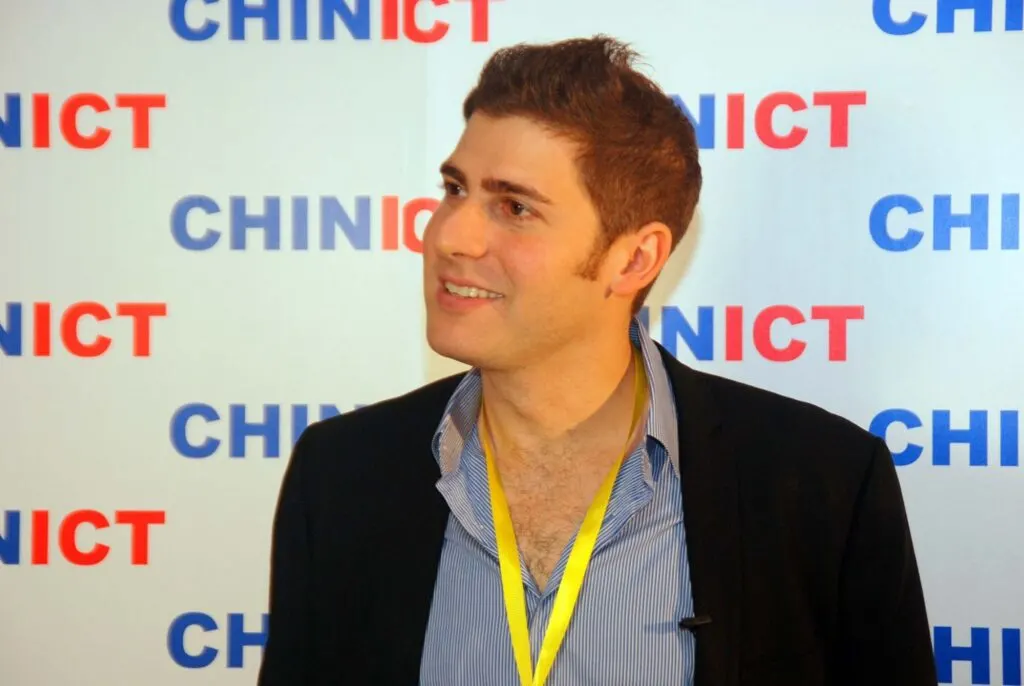 Saverin is not necessarily an entertainment celebrity from Brazil, but if you have heard about the scandals regarding Facebook founding, you may know him.
Saverin is a Brazilian entrepreneur and one of the co-founders of Facebook. He met Mark Zuckerberg during his junior year at Harvard, where he graduated magna cum laude.
Further out, Saverin is married to Elaine Andriejanssen, an Indonesian national of Chinese descent, and they live in Singapore.
Adriana Lima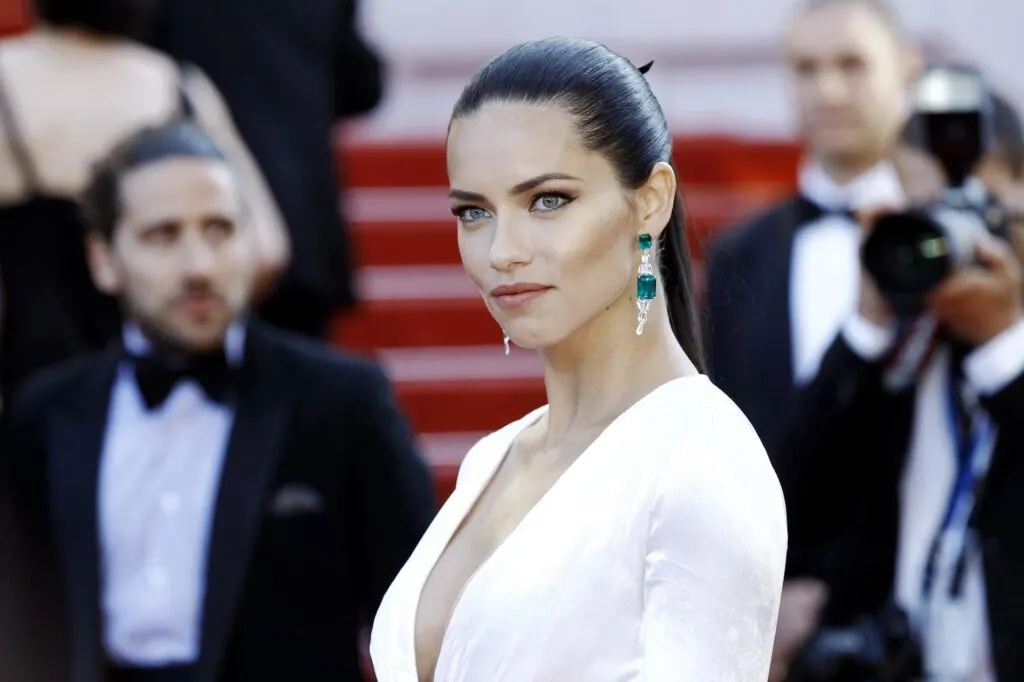 Lima is a Brazilian model and actress who was the longest-running Victoria's Secret Angel. She is among the highest-paid models, according to Forbes.
The top model was born and raised in Salvador but moved to New York to work as a model in her teens.
Lima has been an ambassador and worked with hundreds of international brands, like Vogue, Marc Jacobs, Givenchy, Prada, etc.
In addition, Lima is very religious and attends mass often. She also does charitable work in her hometown and around the world.
Felipe Massa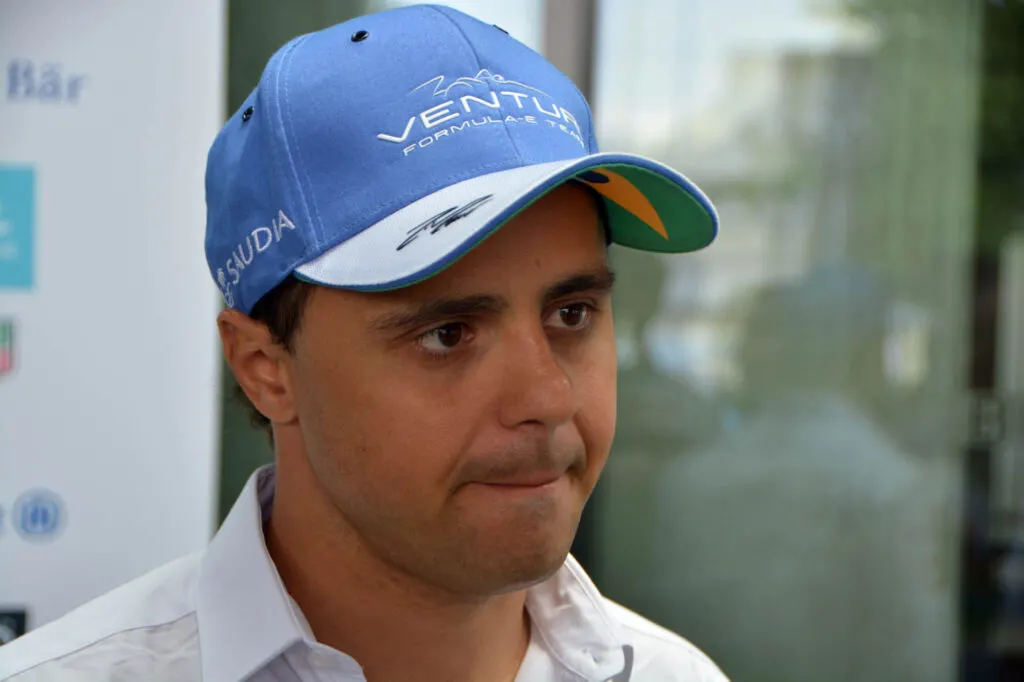 Massa is a Brazilian retired racing driver who started his career in go-karting and finished in Formula One.
In his Formula One career, Massa won 11 races and scored 41 podiums but never won a championship.
The driver comes from Botucatu in São Paulo State, is married, and has one son.
Deceased Brazilian People You Need to Know About
Pelé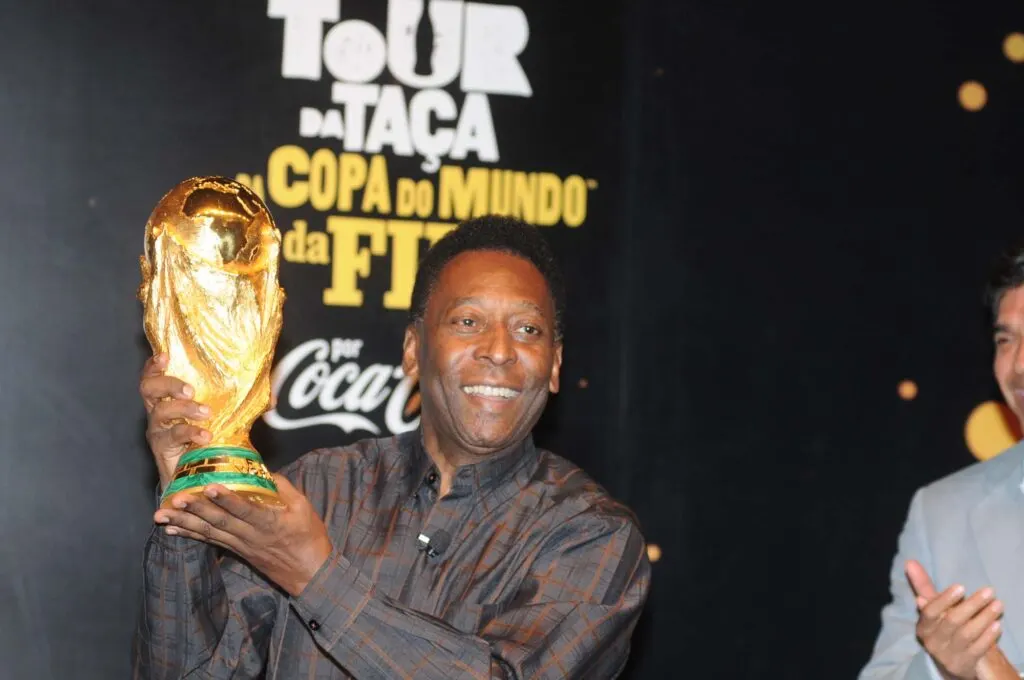 Edson Arantes do Nascimento, commonly known as Pelé, was a former Brazilian soccer player who played as a forward. He was named the most remarkable and most successful sports figure multiple times.
His 1,279 goals in 1,363 games, including friendlies, are recognized as a Guinness World Record.
He was born in Minas Gerais but played from a young age in Santos, where he is still the all-time top goalscorer.
Pelé battled cancer for many years, but he passed away in late 2022.
Oscar Niemeyer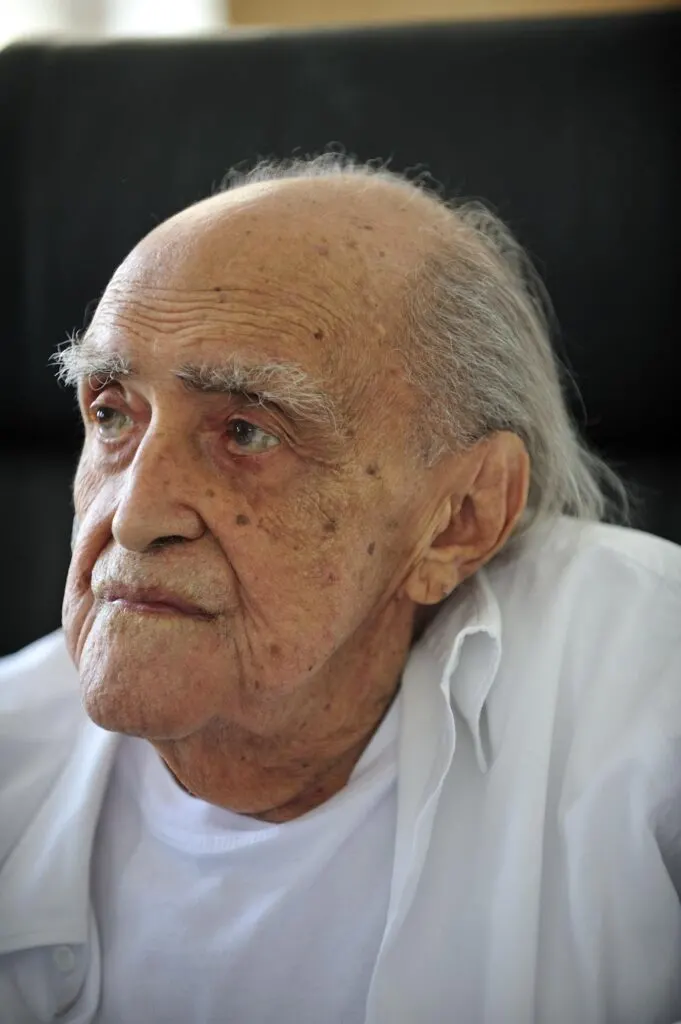 Niemeyer is by far one of the most famous people in Brazil. He was a Brazilian architect considered a major figure in the development of modern architecture in the 20th century.
Some of Oscar Niemeyer's most notable designs are the National Congress of Brazil, Cathedral of Brasília, Niterói Contemporary Art Museum, Sambadrome, the United Nations headquarters in NYC, the Copan Building, and Ibirapuera Park.
The South American architect won many awards and decorations throughout his long career.
Ayrton Senna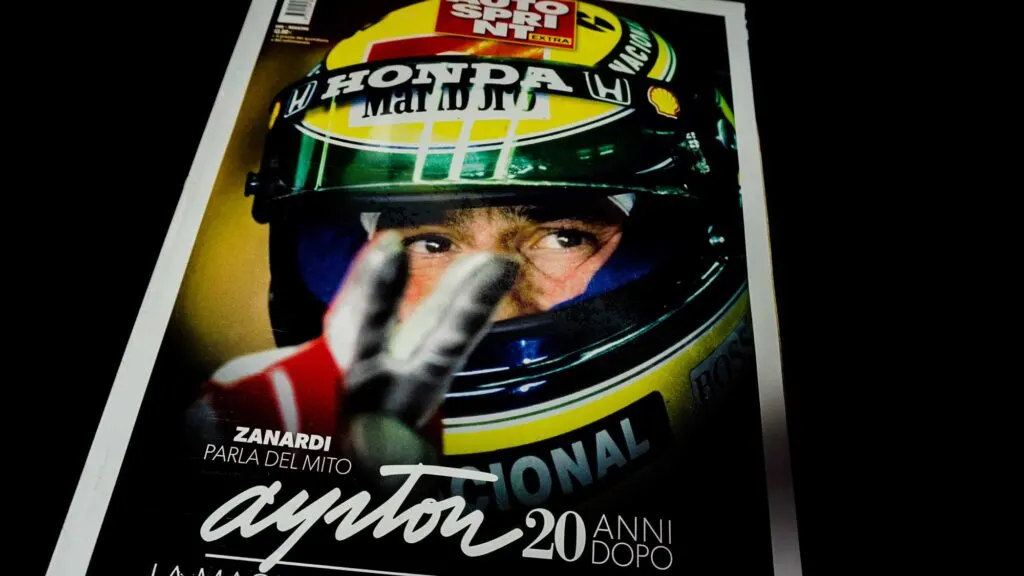 I can't write about famous Brazilians without mentioning Ayrton Senna. Senna was a racing driver who won three Formula One championships, 41 Grand Prix, and scored 41 podiums.
Senna was one of the best drivers and still is the fifth-most successful driver of all time in terms of race wins. He has won more races for McLaren than any other driver.
In 1994, Senna had a fatal accident during the San Marino Grand Prix while driving for the Williams team.
Bonus: Famous People in Brazil (That You Need to Know)
Here are some famous Brazilians that are very popular in the country:
Fernanda Montenegro: an incredible actress mostly known for her role in Central Station.
Roberto Carlos: singer and songwriter. He sold more records than the Beatles in Latin America.
Roberto Carlos: Brazilian football player considered one of the best, together with Ronaldo, Rivaldo, and Romário. He played for years for the national football team.