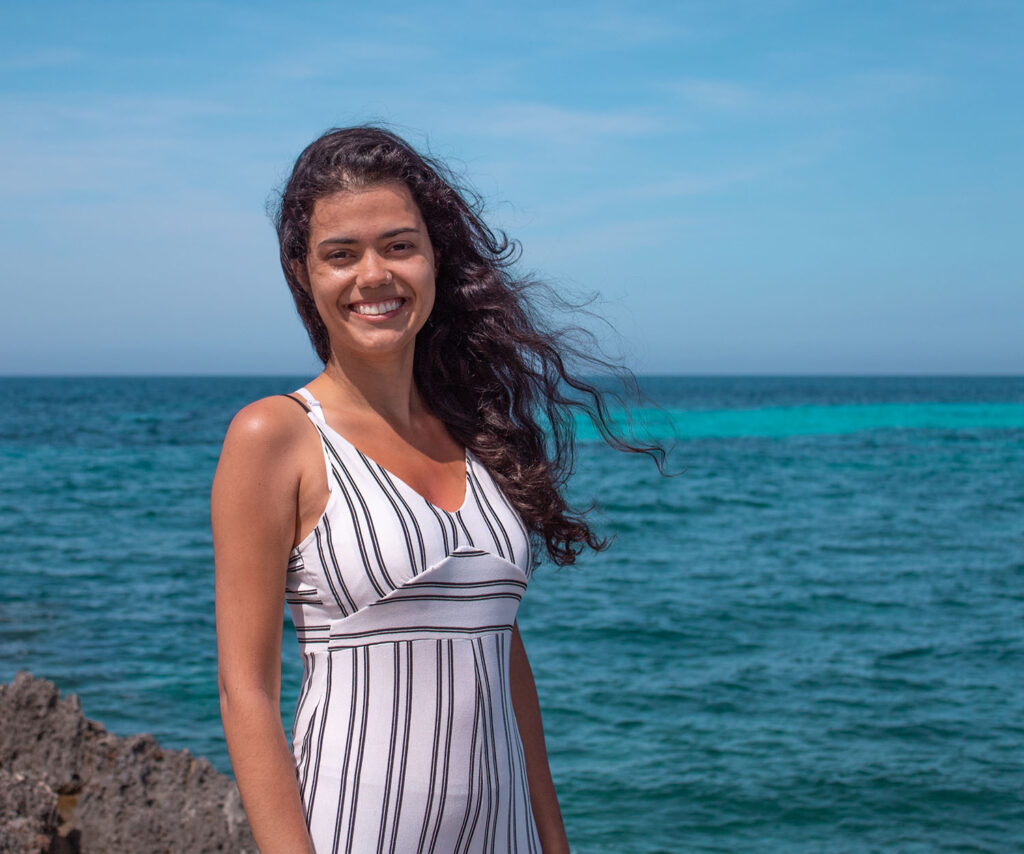 Hi, I'm Bruna!
As a born and bred Brazilian, I love sharing travel tips, recipes, and information about my country.
This passion sparked the idea of a creative outlet packed with local's insights about this vast country with continental proportions, so I hereby present you I Heart Brazil.
Alright, what can I do for you?
For the foodies, I want to help you cook delicious Brazilian dishes for your family. For the adventurers, I want to help you plan your trip and visit offbeat places in Brazil. For the curious ones, I want to introduce a side of Brazil you may not know yet.
Ready to experience diversity? Join the community!
Please choose
Latest in Culture
Christ the Redeemer Statue in Brazil – How to Visit, History, & Facts

Also a symbol of peace, Christ the Redeemer is arguably Brazil's most recognizable landmark. With arms open wide over Guanabara Bay, Christ the Redeemer receives …

Brazilian Coffee Guide (Brands, Facts, & Brewing Tips)

Looking for more information about Brazilian coffee? I've got you covered–in today's article, I'll talk about brands, facts, and more about the coffee in Brazil. …

Brazilian Culture – Traditions, Customs, & More

It is not an easy task to briefly talk about Brazilian culture. With the wide range of cultures in Brazil, it would be necessary to …
Latest in Travel
Christ the Redeemer Statue in Brazil – How to Visit, History, & Facts

Also a symbol of peace, Christ the Redeemer is arguably Brazil's most recognizable landmark. With arms open wide over Guanabara Bay, Christ the Redeemer receives …

10 Best Hotels in Curitiba For All Budgets

Looking for the best hotels in Curitiba? You're in the right place as I'll talk about top-rated hotels in the city. So, you're visiting Curitiba, …

17 Fun Things to Do in Curitiba, Brazil

Although this Brazilian city is consistently praised worldwide for its abundant greenery, architecture, and cultural heritage, Curitiba isn't among the most visited places in the …
Latest in Recipes