Planning a trip to Brazil? Need some help with that? You've come to the right place.
While planning a trip to Brazil, many readers ask me what they should do and what are the essential things they are missing in this process.
Well, it isn't an exhausting task, but planning this trip does have some peculiarities just like any other country.
And since there's not a travel checklist for Brazil online, at least none that I found to be complete, I decided to write down these step-by-steps to planning a trip to Brazil.
Preparing to travel to Brazil
One of the reasons why I wrote this post is because many people in Brazil don't speak English.
Therefore, knowing the basics and how things work will certainly help you a bit more.
So basically, you're getting step-by-step instructions from a local on how to prepare your trip to Brazil.
All you have to do is read this post carefully and follow these steps. Done. You're good to go and enjoy your vacation.
Oh, and don't be shy. If you have any questions about planning a trip to Brazil, drop them in the comments below, and I'll do my best to answer you.
Not enough time to read this post in one sitting? Then save it to your Pinterest travel board!
Planning a trip to Brazil
Step 1: Check if you need a visa
First things first. Before planning your trip to Brazil, check if you need a visa.
Visa applications might take some time because you need to gather the paperwork and everything, so plan ahead.
I'll list below countries whose citizens don't need a visa to visit Brazil. These citizens only need a passport valid (for at least six months), an onward return ticket, and proof that you can pay for your stay to get into Brazil.
I promise that I will do my best to keep this list updated, but double-check this info before traveling to Brazil.
Andorra, Argentina, Australia, Austria, Bahamas, Barbados, Belgium, Bermuda, Bolivia, Canada, Chile, Colombia, Costa Rica, Denmark, Ecuador, Finland, France, Germany, Greece, Japan, Island, Ireland, Italy, Liechtenstein, Luxembourg, Monaco, Morocco, Namibia, The Netherlands, Norway, Paraguay, Peru, Philippines, Portugal, San Marino, South Africa, Spain, Surinam, Sweden, Switzerland, Trinidad and Tobago, United States, United Kingdom, Uruguay, and Venezuela.
Step 2: Book your ticket
After checking whether or not you need a visa for Brazil, it's time to book your tickets.
Unless you're traveling by bus in South America, you'll most likely fly to Brazil.
Finding cheap flights to Brazil might be a little overwhelming, but it's certainly not impossible.
Whenever I book my flights, I always follow a few steps to ensure I'm cutting the best deals.
So, after cleaning my laptop cookies, I look for flights in Google Flights. Instead of looking for only return tickets, I also check some one-way tickets. Sometimes it's well worth it.
And when I find a good deal, I purchase it at the airline website.
Oh, and be sure to check out my guide on Brazilian public holidays to understand when it might be more expensive to travel to Brazil.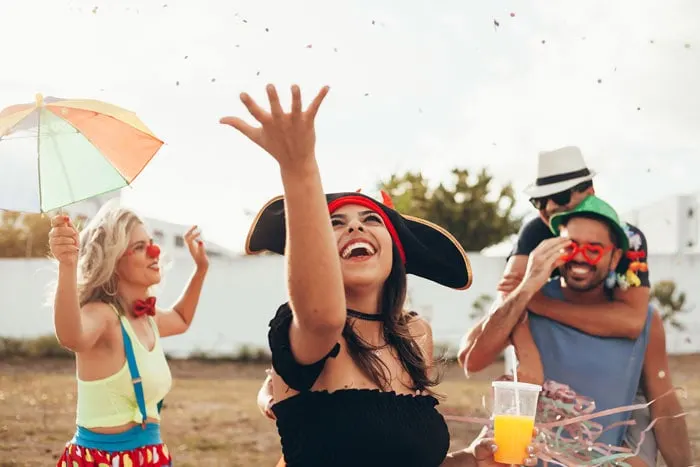 Step 3: Plan your itinerary
Planning your Brazil itinerary in advance will give you a better idea of how long to stay in each city and what is there to do in each one of them.
But don't plan your trip to the minute. Let some time free to sightseeing and doing things as you go.
If you, like most tourists, only spend about 2 weeks in the country, which is not enough to visit every region, you might want to narrow down the places you'll visit in Brazil.
Will you visit the south or the north? Rio de Janeiro, Iguazu Falls, and Salvador, maybe?
These places are not close to each other, but with proper planning, you can visit them all.
For some ideas, check out these amazing things to do in Brazil.
Step 4: Plan tours and activities
Whenever I travel somewhere, I book all possible tours and activities ahead of time.
I don't like relying on luck. If a tour is sold out, it might ruin my plans, and I'll probably miss something that I'll regret later.
Also, booking your tours ahead avoids you having any misunderstandings because of the language barrier, and it's safer to make transactions.
I like booking my activities on GetYourGuide and Viator because these are reliable companies that I trust and have a flexible cancelation policy.
Alternatively, you can check out these tours in Brazil I selected for you.
Step 5: Budget your trip
Once you've planned where to go and for how long, it's time to budget your trip.
Brazil is an expensive country when compared to other South American countries, but the four-to-one exchange rate still makes it affordable for Americans and Europeans.
Naturally, popular cities such as Rio de Janeiro and São Paulo are more expensive, but even in those places, you can find pretty affordable eating venues and accommodation.
I wrote a guide explaining how much a trip to Brazil costs for different budgets, but I'll quickly describe it below so that you can have a general idea.
If you want to backpack Brazil, indulge in lots of street food, cook for yourself, and stay in shared dorms, you can travel around the country on a $55-80/ day budget. Expect to spend more while in RJ.
For mid-range travelers, you'll have considerably more comfort in the country, spending a little more.
If you want to eat out in a variety of restaurants, drink in bars, visit museums, stay in a pleasant private room, and go on a few tours, you'll spend somewhere between $100-120/ day.
But if you have a little more budget to eat in high-end restaurants, stay in nicer hotels, indulge in the best Brazilian food, take only Uber, and go on some guided tours, know that you can do that without breaking the bank.
For that, you could spend anything between $200 & up/ day, but the sky is the limit. A few high-end hotels in RJ and SP will cost you that alone, though.
Step 6: Book your accommodations
Once you've sorted out what you want to spend per night on accommodation, it's time to get booking!
No matter where I go, I always look for hotels (or hostels) on Booking.com because their website is reliable, easy to use, and I like their easy cancellation policy, which many times is free.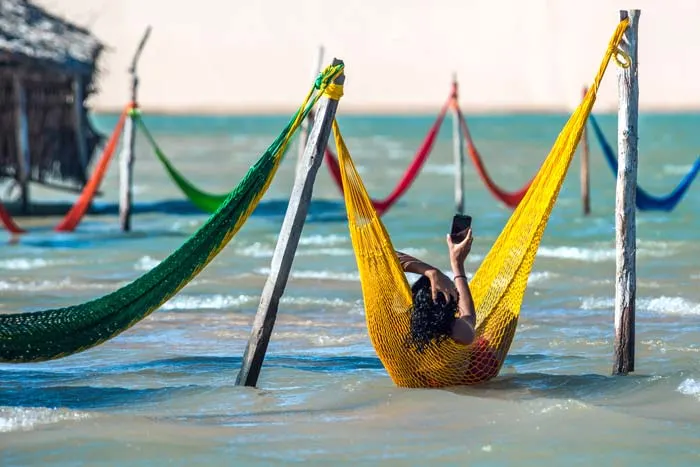 Step 7: Take any vaccinations you may need
Your trip to Brazil is basically planned. Now you need to prepare yourself.
I believe the most significant problem Brazil faces now is dengue, but since there is no vaccination for that, all you can do is avoid mosquito bites by using a good repellent.
The rest of the vaccines or medication you might need to take will depend upon your itinerary.
The CDC recommends tourists traveling to Brazil take vaccines for hepatitis A (if you haven't already), typhoid, and yellow fever. But check with your doctor which extra ones you might need, if any.
Also, you may want to schedule your appointments well in advance because of the limited availability of injections.
The CDC also recommends being vaccinated for hepatitis B, malaria, and rabies.
Unless you're planning on making a tattoo/piercing, I'd skip the first. If you're only traveling to São Paulo, Rio de Janeiro, Brasília, and Iguazu Falls, the second is also not needed.
I'd also skip rabies because if you do get bitten by a dog, which is very unlikely, you'll need to take the post-exposure shots anyway.
Again, the chances of that happening are very unlikely, especially if you don't try to interact with street dogs.
Step 8: Learn a bit more about Brazilian culture
You have taken care of the planning, now it's time to learn a bit more about the country and traditions.
Oh well, you don't need to graduate in Brazilian culture, but knowing some basics might be beneficial during your vacation.
For example, knowing that feijoada and caipirinha are the national dish and drink, respectively, will certainly be helpful to have a more authentic experience while in Brazil.
Also, we have many unique music styles other than samba that we are very proud of, such as popular Brazilian music, sertanejo, forró, and axé.
And finally, getting familiar with the local celebrations and public holidays might help you while preparing to travel to Brazil.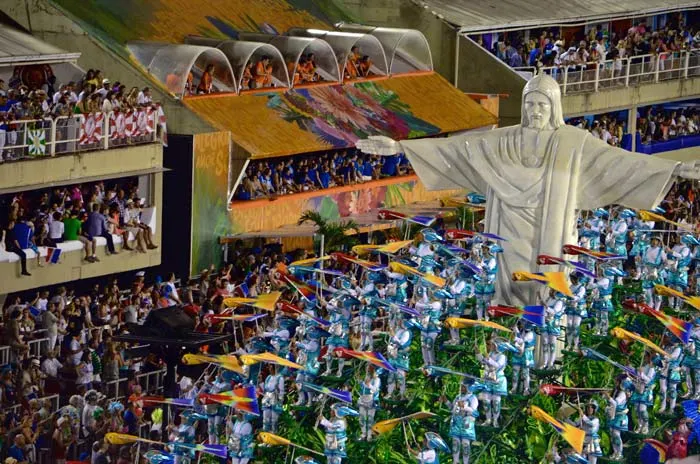 Step 9: Learn a few basic words and phrases in Portuguese
This might come as a surprise to you, but most people in Brazil don't speak English, especially in smaller towns.
Yes, the language barrier is a real struggle here, so do your homework and learn a few basic phrases and words in Portuguese while planning a trip to Brazil.
Basic phrases in Portuguese:
Hello – Olá
Please – Por favor
Thank you – Obrigada (fem.), obrigado (masc.)
Excuse me – Com licença
How are you? – Tudo bem?
I'm fine, thanks – Estou bem, obrigada/o (-a, fem., -o, masc.)
Ok, good – Tá bom
Good morning – Bom dia
Good afternoon – Boa tarde
Good evening/night – Boa noite
I'm Bruna – Eu me chamo Bruna
See you soon – Até logo
Do you speak English? – Você fala inglês?
I don't speak Portuguese – Eu não falo português
Can you write that down, please? – Você poderia escrever isso?
Yes/no – Sim/não
Where is the metro? – Onde é o metro?
How much is this? – Quanto custa?
The check, please – A conta, por favor
Step 10: Purchase travel insurance
No matter where you go, Rio de Janeiro, Lençóis Maranhenses, or Tokyo, travel insurance is the most essential item on your pre-travel to-do list.
You can't travel to an unknown country with a strange language without insurance. It's a much too high risk to take.
Most activities in Brazil are either in tourist areas or outdoors, meaning you might fall victim to theft or have an accident.
With travel insurance, you can recover any expenses resulting from these situations and finish your vacation hassle-free.
I use and am very satisfied with Safety Wing. This has been my insurance for over four years now, and I've never had any problems when making claims.
I'm happy to recommend them to anyone I meet.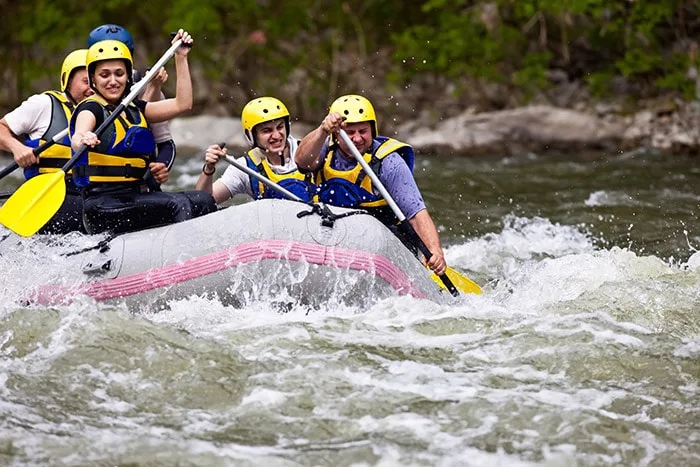 Step 11: Pack some essentials for Brazil
Make a list of the basic things you need for your trip in advance. This way, if you need to buy something, you'll have enough time to do so.
I made a list of essentials you must bring to Brazil, but here's a short version of it.
Useful things you may need in Brazil:
Some more tips while preparing to travel to Brazil:
Buy local cash (Real – BRL/R$) in advance or plan to withdraw once you arrive at the airport. (Avoid exchanging money at airports as the exchange rate isn't usually reasonable.)
Let your bank know you're traveling abroad so you can withdraw cash at ATMs.
Have the travel insurance number and policy on your phone and written on a safe paper.
Save the local emergency numbers:

Tourist police: São Paulo 11-3257-4475 / Rio de Janeiro 21-2332-2924 / Salvador 71-3116-6817

Leave flashy watches and expensive jewelry at home. Wearing these things only attracts pickpockets' attention to you.
Take photocopies of your documents, passport included.
Leave a copy of your itinerary with a family/friend at home.
Step 12: Prepare your arrival
You're almost done with planning your trip to Brazil, but you certainly shouldn't skip this essential step – planning what to do once you arrive there.
You'll be exhausted from the long-haul flight, so better get everything arranged in advance, or at least know what to do so you can head over to your accommodation ASAP.
I'm writing a guide on the major airports in the country as well as a taxi guide so you can avoid scammers, but as a rule of thumb, uber is very affordable in the country.
Also, most airports have regulated taxi companies with set prices to some areas of the cities.
I recommend downloading a map of the cities you'll visit on Google Maps so you can have an idea of your location, even if you're offline.
Moreover, you can easily take the metro during the day leaving from the major international airports. Just remember to have smaller bills and coins with you for the ticket.
Finally, have a little list of addresses and phone numbers of your accommodations in Brazil just to make sure you know where to go.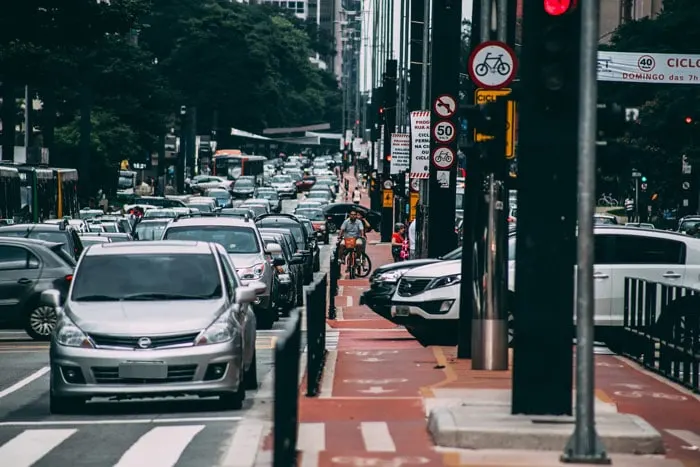 Step 13: Enjoy
Yay! You're done with planning your trip to Brazil, now it's time to enjoy your vacation.
Honestly, I just wrote this step because I can't stand even lists if they're are not round. Bear with my OCD, folks.
But anyway, now you know exactly how to plan a trip to Brazil hassle-free, and I hope you'll enjoy it so much, you'll come back in the future.
Well, if you need any motivation, here are the top reasons to visit Brazil.
Did you like this post on preparing a trip to Brazil? Then pin it to your Pinterest board!