Looking for some easy cachaça drinks? You're in luck! These cachaça cocktails are not only tasty but you could be sippin' them in just a few minutes!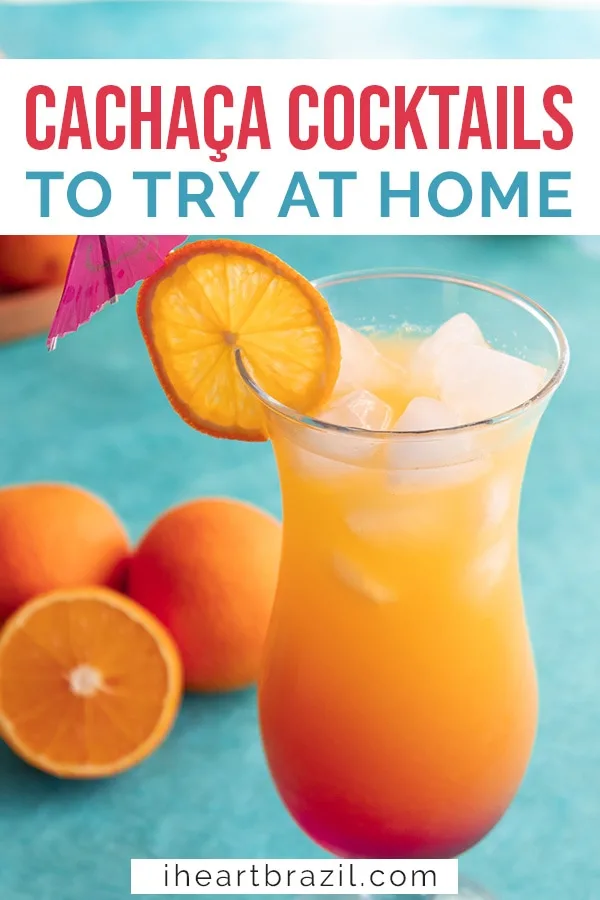 As a born and raised Brazilian, I love cachaça drinks. Can you blame me?
This grassy, vegetal spirit is rich in flavor, and although strong, it adds a unique, South American touch to any drink.
And because I adore it so much, I wanted to share some cachaça cocktail recipes with you.
Obviously, not all Brazilian cocktails are made with cachaça, but a great deal of them do.
And since this liquor is so representative of our country, it deserves to be in the spotlight!
I promise to add more drinks to this list as I make/photograph them.
Drink responsibly, enjoy, and cheers! Or as we say in Portuguese, saúde!
Best Cachaça Drinks
These are some of the best drinks with cachaça that you can try at home!
Easy, tropical, and tasty, these Brazilian cocktails will make you want more!
Did you like this list of cachaça drinks? Then save it to Pinterest or share it with a friend who might like it too!