Pssst, FYI – this post contains affiliate links. For the full scoop on what this means, feel free to check out my disclosure.
You're planning your trip, but you have no idea where to stay in São Paulo. You have heard lots of stories about Brazil on the news, and you wondered, "Is São Paulo safe?" or "What are safe neighborhoods to stay in São Paulo?" I hear you.
If I weren't Brazilian, I would feel overwhelmed with the possibilities and options available in the city.
Mind you, the city is the largest one in South America, let alone the southern hemisphere. That's why finding reasonable accommodation in São Paulo can be daunting.
But fear not. I'm here to help you find the best area to stay in São Paulo for your needs and wishes. Whether you want to stay near nightlife or museums, you'll find something for you in this post.
I've covered all possible "interest areas" because I want you to have a fantastic time in São Paulo, Brazil.
In this article, I'll talk about the four-ish main neighborhoods that I like and recommend. While I described each one of them in detail, I also made an overview so you can scan the text and jump to what piques your interest.
Without further ado, let's talk about where to stay in São Paulo.
Remember to pin this post to find it easily later.
Where to stay in São Paulo – Budget overview
Accommodation in São Paulo can vary a lot depending on where you stay—neighborhood and budget category-wise.
If you're wondering how much does it cost to stay in a hotel in São Paulo, here is a general range of what I mean by each budget category:
Where to stay in São Paulo
Budget: Around $5-20 per night for a dorm bed or under $50 for a double.
Mid-range: Around $50-110
Luxury: Around $110 per night or more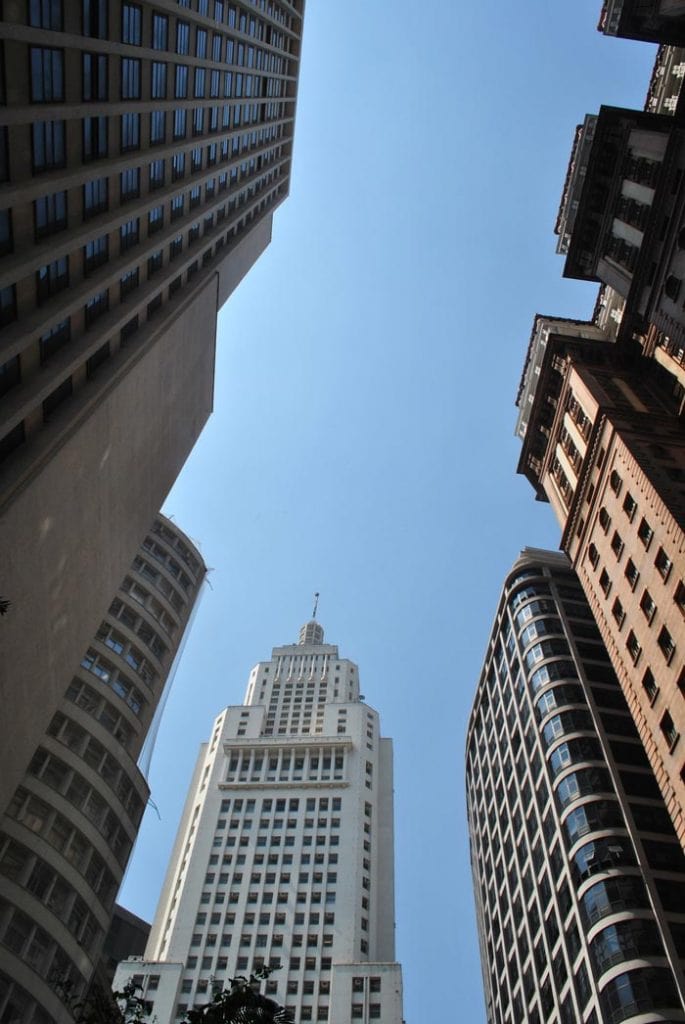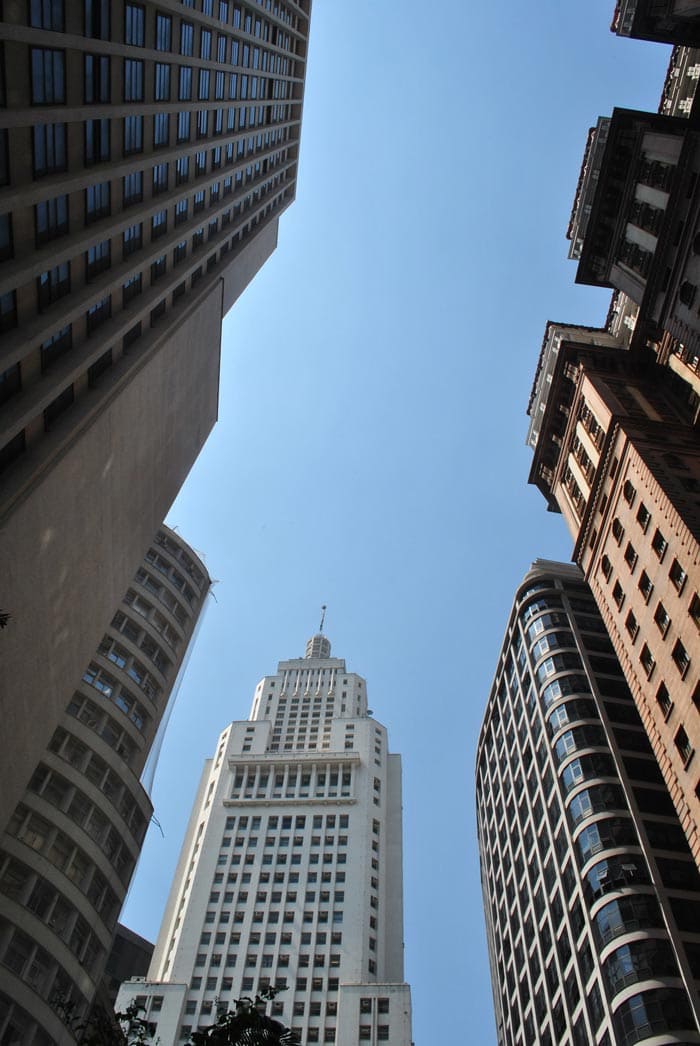 Best neighborhood to stay in São Paulo
Before we jump into the specifics about the best hotels to stay in São Paulo, I decided to give you an overview of the nearby attractions as well as what each neighborhood is best for. Think of shopping, museums, nightlife, and so on.
These are the best areas to stay in São Paulo. I love visiting those places, and I always find something new there. That's why I'm confident about recommending them.
Where to stay in São Paulo
Like Brazil, São Paulo is massive. In fact, the city is the largest in the country; hence, a guide on São Paulo neighborhoods is essential.
Although the main attractions are spread throughout the city, most of them are in a particular region, making it easy to narrow down where to stay in São Paulo.
For that reason, I picked four significant areas that, in my experience, are reasonably safe and have the best connections with these attractions. In other words, these are the best places to stay in São Paulo.
I divided this article per neighborhood, and for each one of them, I named three accommodations. One budget, one mid-range, and one luxury.
Pinheiros/Vila Madalena – Where to stay in São Paulo
Attracted by affordable rents and the proximity to the University of São Paulo, artists and students began occupying the region of Vila Madalena in the late 1970s.
It was the beginning of its transformation into a bohemian neighborhood.
Today, Vila Madalena and Pinheiros neighborhoods are one of the liveliest areas of the city and one of the best tourist areas to stay in Sao Paulo.
Why stay in Pinheiros/Vila Madalena
While Vila Madalena is filled with funky bars, charming cafés and restaurants, unique shops and galleries, and streets full of interesting crowds, both day and night, Pinheiros is also artistry.
This neighborhood is another excellent place to shop, whether at the Crafts Market of Benedito Calixto Square (on Saturdays) or at Alameda Gabriel Monteiro da Silva where they sell decor and design items.
At Rua dos Pinheiros (Street), many restaurants satisfy every palate.
Things to do in or near Pinheiros/Vila Madalena
Crafts Market of Benedito Calixto
Batman Alley
Tomie Ohtake Institute
Santos Bar
São Conrado Bar
São Paulo Tap House
Villa-Lobos Park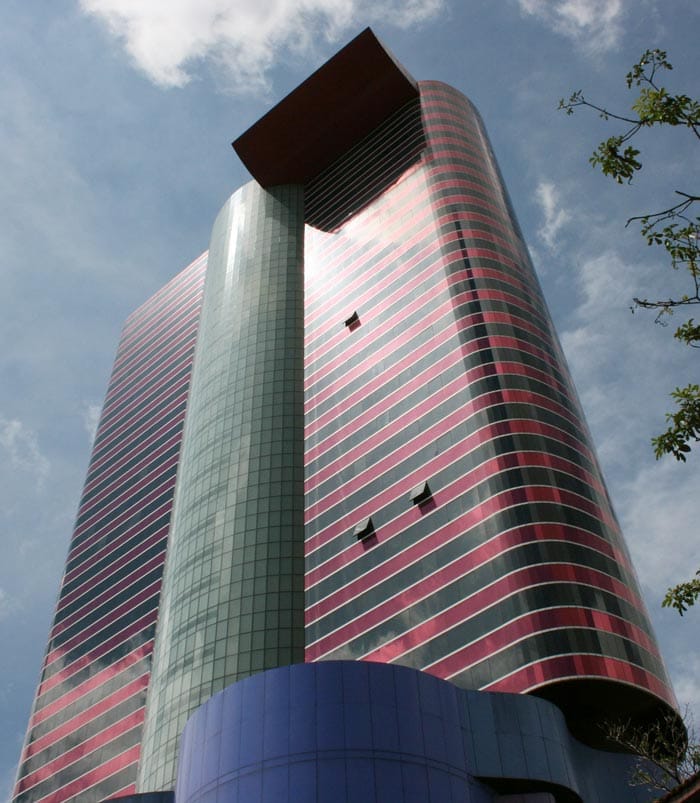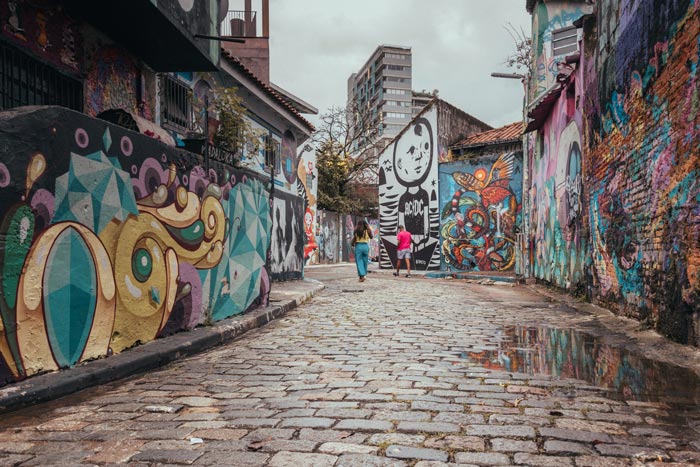 Jardim Paulista/Jardins – Best places to stay in São Paulo
Paulista Avenue is the cultural and financial pole of São Paulo. It stands out for its tall buildings and pulsating atmosphere, but this avenue is often where significant events and demonstrations take place in the city.
Roughly, the area between Avenida Paulista and Ibirapuera is divided between Jardins Paulista and Jardins, an expensive neighborhood in SP.
Why stay in Jardim Paulista/Jardins
The surrounding area is jam-packed with excellent gourmet restaurants, bistros, hotels, cinemas, and nightlife.
The Art Museum of São Paulo (MASP) and Trianon Park as well as the well-known streets of Augusta and Oscar Freire, one of the most sophisticated streets in the world, are all in the region.
Things to do in or near Jardim Paulista/Jardins
Art Museum of São Paulo – MASP
Trianon Park
Augusta Street
Ibirapuera Park
Itaú Cultural
Casa das Rosas
MASP antiques fair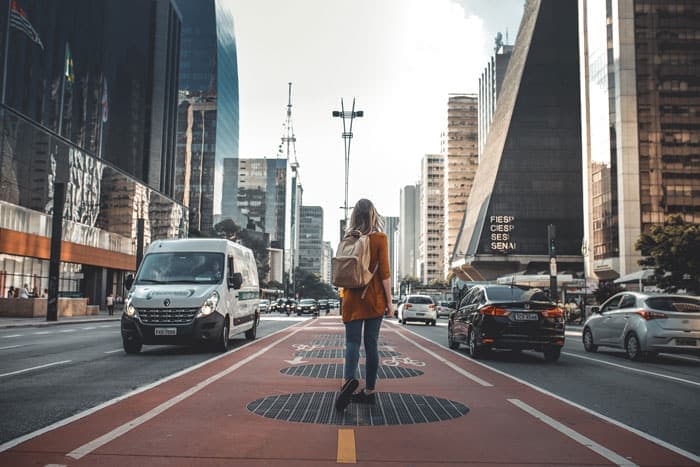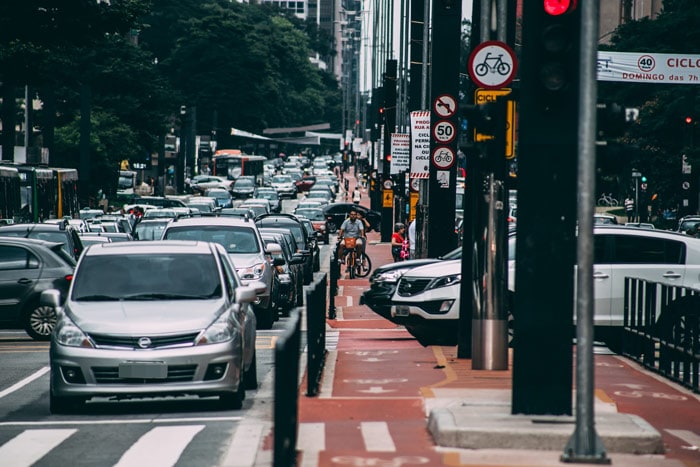 Downtown Augusta – Best neighborhoods to stay in São Paulo
Downtown Augusta had the most sophisticated stores of São Paulo in the 1950s and 1960s. But at the end of the 20th-century, the construction of Espaço Itaú movie theater sparked the interest of different crowds to this trendy area.
Why stay in Downtown Augusta
Rua Augusta, a famous street in the city, is divided into two parts.
One part includes the section that links Jardins to Avenida Paulista and has plenty of options for shops, restaurants, and coffee shops.
The other section, known as Baixa Augusta (Downtown Augusta), is an area jam-packed with bars, nightclubs, and eclectic venues that attract a varied public, from funk to rock.
Things to do in or near Downtown Augusta
Urbe Café Bar
Urbanoide Food Truck
Bella Paulista
São Luiz Gonzaga Church
Shopping Center 3
Conjunto Nacional Mall
Consolação Cemetery
Art Museum of São Paulo – MASP
Trianon Park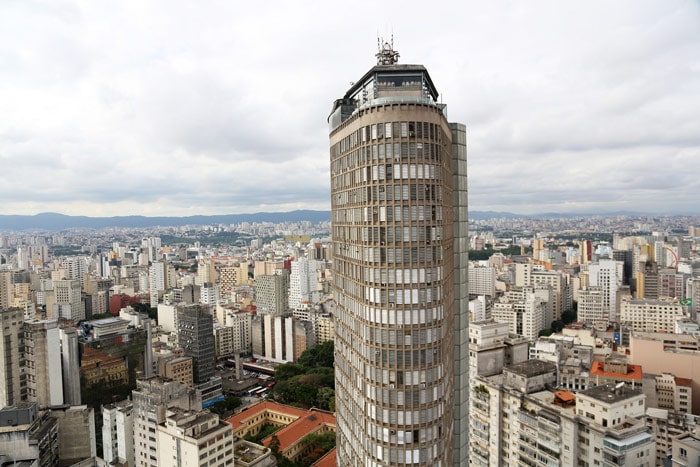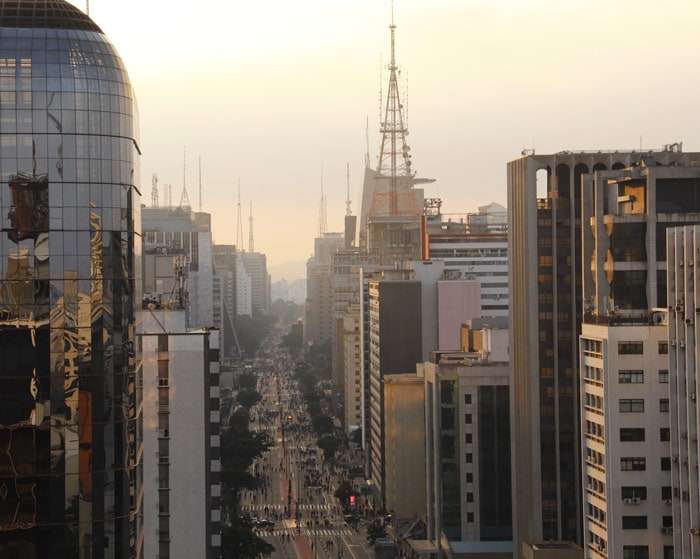 Vila Mariana – Best hotels to stay in São Paulo
Vila Mariana is a pleasant area adjacent to Ibirapuera Park and Jardim Paulista/Jardins neighborhoods. I used to work here, and my colleagues and I used to go out for drinks or some delicious Brazilian dishes. So I can assure you'll find lots of good restaurants in Vila Mariana.
Why stay in Vila Mariana
As said, the area has plenty of excellent restaurants, but the neighborhood is also filled with good bars and shops.
There is a Marketing University in the area, so many establishments are open until late. Also, a couple of metro stations are within walking distance from most places as well as a couple of bus stops.
Things to do in or near Vila Mariana
Gamela, Veloso Bar, and Suzaku
Ibirapuera Park
Afro Brazilian Museum, Modern and Contemporary Art Museums
Paulista Ave, MASP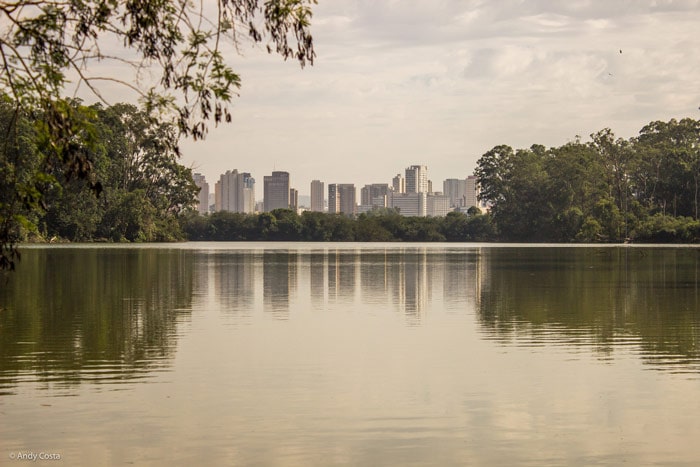 São Paulo travel resources
I want your trip to São Paulo to be remarkable. That's why I've created several resources that will be handy while planning your vacation, such as this article on the best things to do in Sao Paulo, the best guided tours, and this one of the best day trips.
Also, don't forget to purchase travel insurance—this is essential for your trip. For a couple of dollars a day, you have travel insurance to cover accident costs or reimburse losses shall you fall victim to theft.
I use and am satisfied with WorldNomads. Never had a problem making claims with them. Click here to get a quote.
Furthermore, if this will be your first time in the country, and you're wondering what to do in Brazil, check out my Brazil travel guide as well as the best places to go in the country.
For transportation, check out my guide to avoiding taxi scams in São Paulo.
Inspired by this article about where to stay in São Paulo? Then save it to your Pinterest or share it with friends!