Traveling to Brazil is a sensory experience.
Hearty food, chaotic streets, and pretty sceneries are some of the reasons to visit Brazil.
As a proud Brazilian, I'm passionate about many aspects of my country. While it does have many issues (what country doesn't?), our land also has so much more than people see on tv.
Roughly 40% of the tourists who visited Brazil in 2018 said the country exceeded their expectations, while about 50% said it met their expectations, according to the Empresa Brasil de Comunicação. That sounds like high approval ratings to me.
I could name over 100 reasons why you should travel to Brazil, but I will contain myself. Brazil is a place worth visiting, and I'll tell you why.
Wanna know more reasons why you should go to Brazil? Read on.
Not enough time to read this all in one sitting? Click to pin for later!
19 tempting reasons to visit Brazil right now
Brazilian food is to die for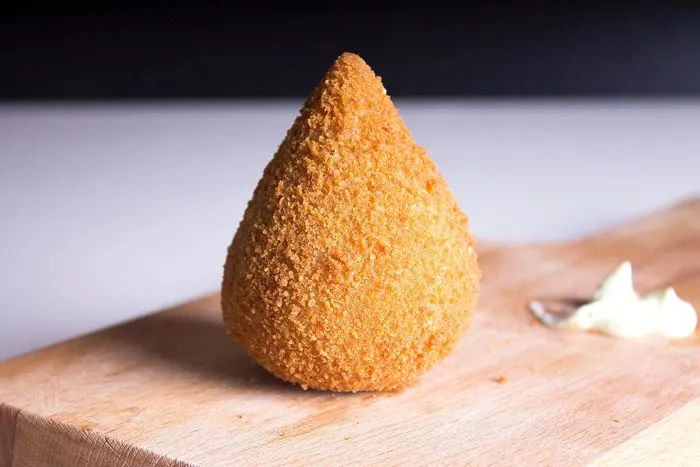 We, Brazilians, are incurable foodies. We might not have the healthiest snacks or desserts, but they're hearty and delectable.
I can't talk about why you should travel to my country without mentioning food. Seriously, if you have a sweet tooth like me, you'll love Brazil.
Don't believe me? Imagine a chocolate fudge truffle melting in your mouth. Nom nom nom.
If you aren't a chocolate fan (weird! jk), we also have a coconut version of it. But that's not all. Brigadeiro, beijinho, cake, passion fruit mousse, tapioca, and quindim are only a part of the whole assortment.
As for street foods, there are many options for all tastes, from cheese bread to coxinha (chicken croquette) to kibbeh to acarajé with vatapá (African-style falafel).
Be sure to eat these and other Brazilian food while exploring the country, including some of our fruits. You won't regret it.
The beaches are out of this world – my husband's favorite reason to visit Brazil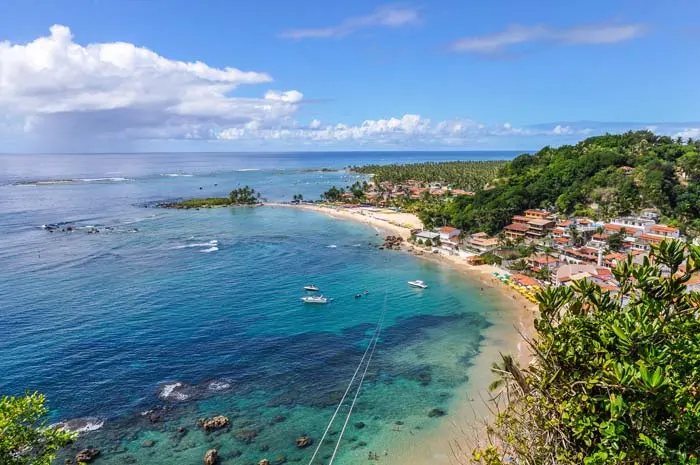 From north to south, the Brazilian coast is filled with fantastic beaches and islands, Morro de São Paulo and Boipeba are some of them.
The northeast has the highest concentration of paradises (aka beautiful beaches in Brazil you should visit), but southeast and south also have unique coastal landscapes.
While most of these spots are the traditional white sand stretch with blue or clear water, others are rocky and have striking cliffs around them.
The national parks are awe-inspiring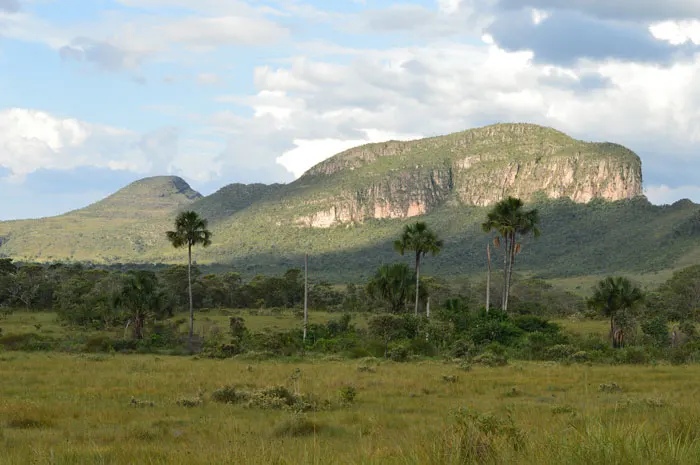 The country boasts 72 national parks spread around its five regions, and honestly, they are some of the best tourist attractions in Brazil.
While all parks are uniquely breathtaking, each one of them protects an essential area of our biomes.
Some have sand dunes divided by clear lagoons, others have caves filled with blue water. Some have massive plateau mountains, and others have mesmerizing waterfalls, but all of them are only more reasons to visit Brazil.
Brazil has magical waterfalls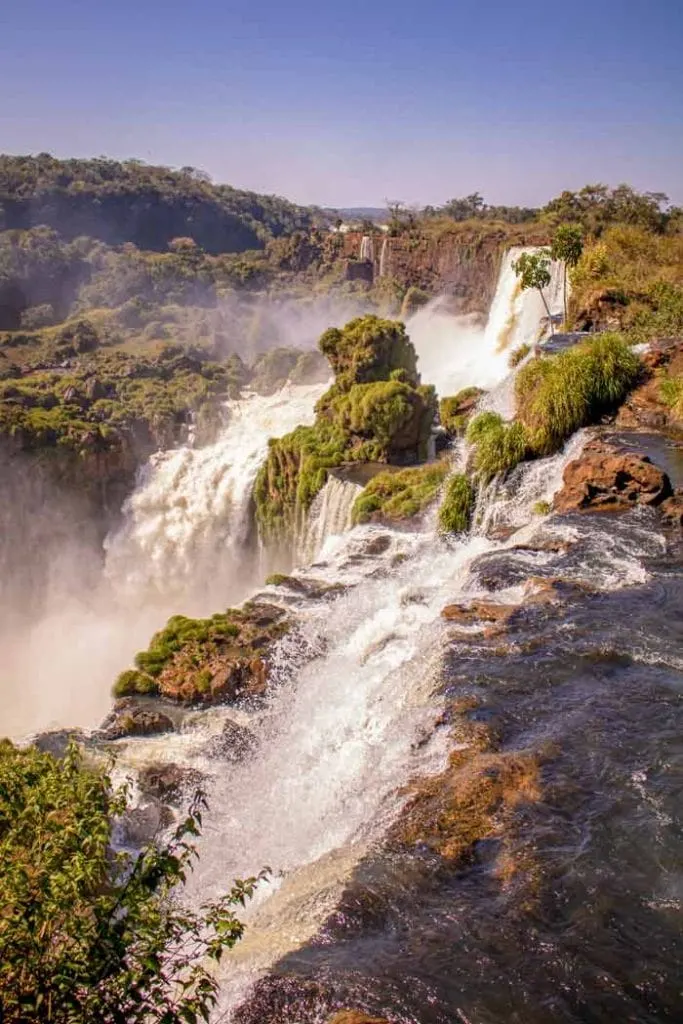 Why should you go to Brazil? Well, the country is filled with natural sites, and we locals are no strange to pretty waterfalls—of all magnitudes.
The first that comes to mind is naturally Iguazu Falls at the Brazil-Argentina border and rightly so because this is the most magnificent waterfall in Brazil, let alone in the world.
The other impressive falls are scattered around the country, and many of them are the reward of an easy hike.
These Brazilian falls, which are hidden among jungles and cliffs, are the perfect place to recharge. What's not to love?
Read next: Best tours in Brazil you need to see
The wildlife is iconic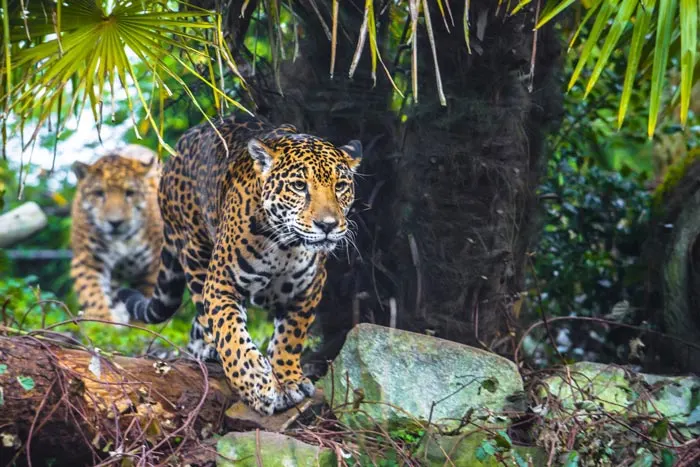 Brazil is the most biodiverse country in the world. Occupying half of South America's landmass, the country is among the top three with the most bird and reptile species.
Moreover, in the animal kingdom, there is a general consensus that Brazil has the highest number of both terrestrial vertebrates and invertebrates of any country in the world.
While most animals in Brazil are in the Amazon Rainforest and Pantanal, the country has enough habitats in all corners for all sorts of animals.
These attributes make Brazil a unique place to spot animals in the wild, such as monkeys, whales, and one of the prettiest big cats out there, the jaguar.
Brazil is the perfect winter sun destination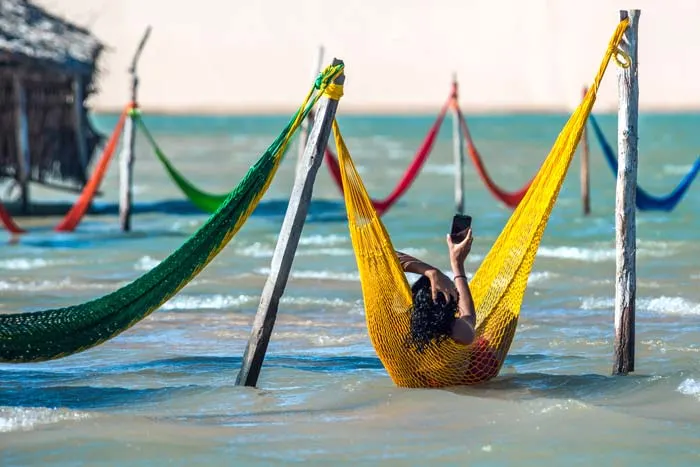 How can you beat the winter blues? Spoiler: by traveling to Brazil.
While the northern hemisphere's winter takes place Dec-Mar, during the same period, Brazilians are enjoying summer outdoors.
So choose one of these fantastic places to visit in Brazil, book your ticket, and shake off the winter blues this year.
Brazilian music is contagious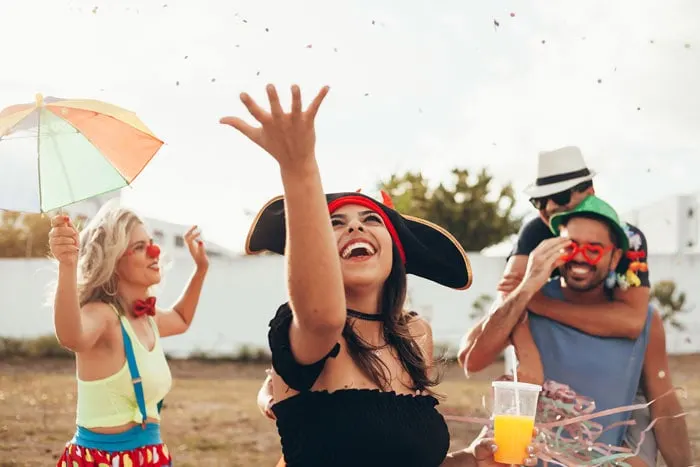 One of the most exciting reasons to visit Brazil is its music.
Funk, sertanejo, forró, axé, Brazilian popular music, bossa nova, or the good old samba. It doesn't matter the style, they are all contagious, and you might find yourself dancing to their rhythm in a bar.
Embrace the culture and let locals guide you. It's ok if you prefer to listen only. Grab a cold beer and enjoy the moment.
It will be fun, and I bet you'll love (for real) at least one of these genres.
You'll have some of the tastiest beverages in South America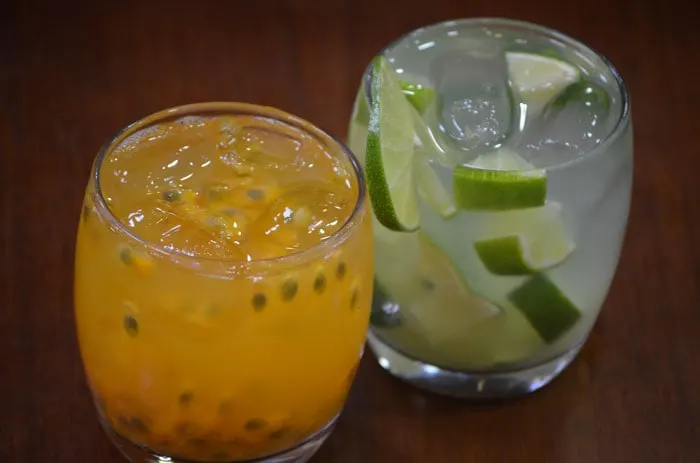 Not only food is delicious in Brazil, but the whole array of drinks and cocktails is also exceptional.
Besides cold beer and caipirinha, we also have delicious beverages for you to sip throughout the day. Fruit juices, coffee, and mate, to name a few.
Have a morning cup of coffee, a cup of sugarcane juice during lunch, and a caipirinha during happy hour. It can't get more Brazilian than that.
Brazilians know how to party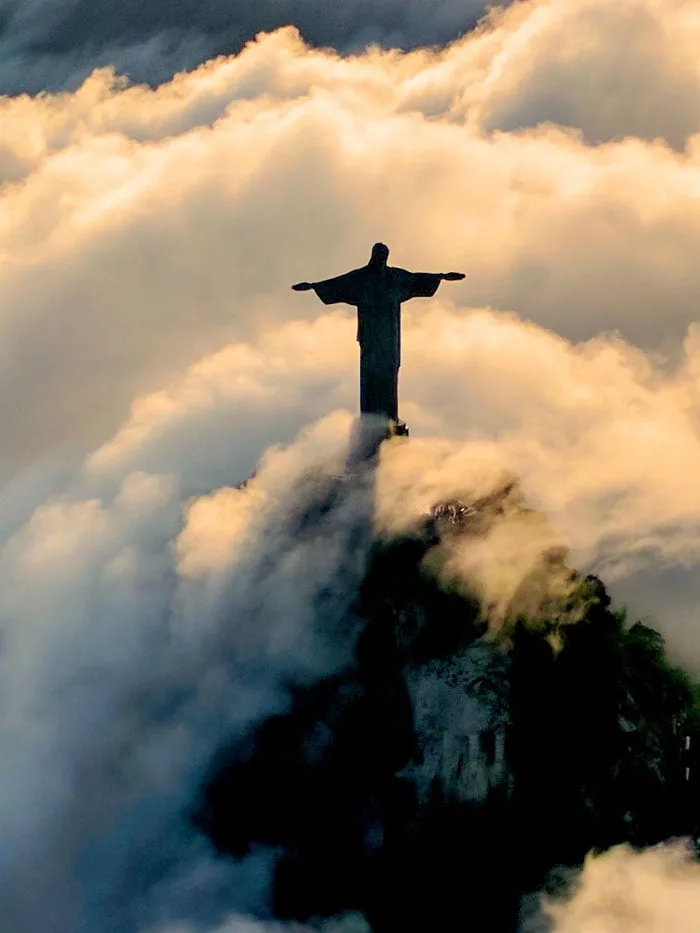 Brazilians are famous for loving soccer, carnival, teeny tiny bikinis, and parties. Well, not all locals love parties obviously, but most of us enjoy social gatherings of diverse kinds.
However, it's a big misconception to think we are always throwing a party.
We don't celebrate life every day, but there's something in our Latin American blood that makes us great dancers, drinkers, and singers. (Uh, if you're also tipsy, of course!)
To most people, the hypnotizing music and fluidity of the moves certainly seem intimidating, but locals are usually happy to teach you a few moves.
After all, learning how to dance samba is one of the most exciting things to do in Brazil.
You'll find some of the prettiest scenery in South America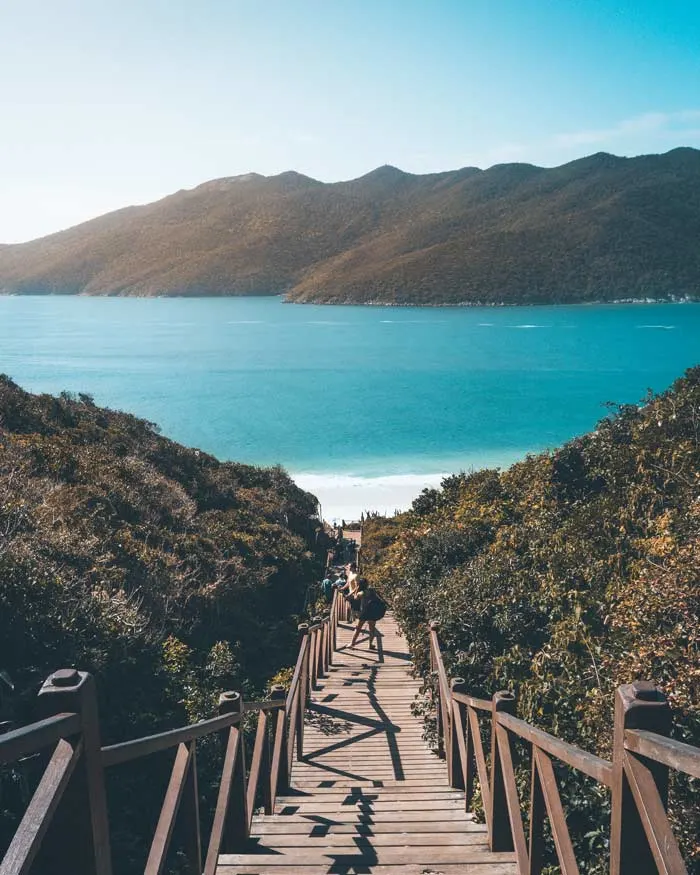 Brazil is home to some of the most beautiful landscapes in South America. The country has mountains of all shapes and magnitudes as well as waterfalls, deserts, jungles, grasslands, canyons, and more.
The sparkling turquoise sea on our coast makes up for some of the most magnificent beaches you'll see in the Americas.
For instance, the image above is from Arraial do Cabo, a place with some of the prettiest beaches in Rio de Janeiro.
Nearby, Jericoacoara National Park has a white sand desert filled with clear lagoons between the dunes.
In Brazil central-west, the twisting rivers cutting through the jungle have the bluest water you'll see on the continent. Did I convince you yet?
The colonial towns are a postcard come true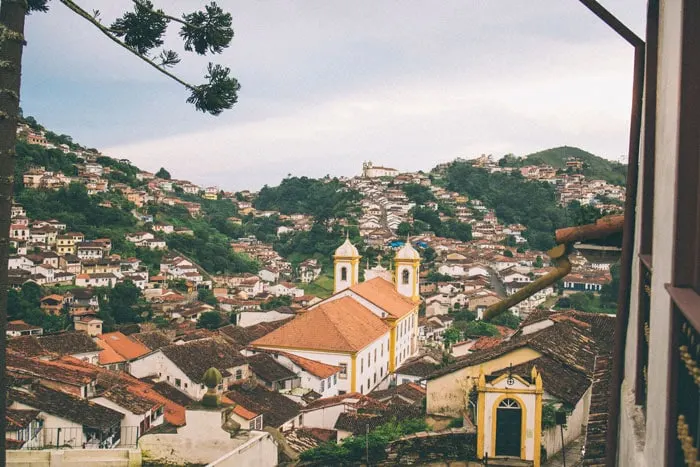 These welcoming towns date to the time the Portuguese settled in Brazil and made the country their colony.
The predominant architecture styles are Mannerism and the Baroque, but slightly different from the ones in Europe. And while all of these towns are cute, Ouro Preto is a gem.
Whitewashed houses, stone streets, and a lot of Brazilian history hidden in its bricks, Ouro Preto is one of the best places to visit in Brazil.
Some colonial mansions, churches, and public buildings are scattered around the country, but only a few Old Towns are still preserved, such as Tiradentes, Olinda, Salvador, São Luís, Paraty, Diamantina, Recife, and Mariana.
You'll find plenty of pretty churches and monasteries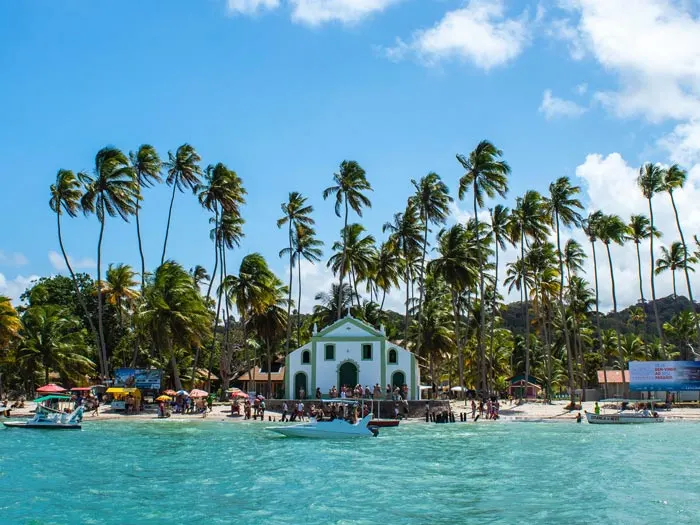 Brazil is the country of diversity. Although all this diversity still doesn't translate to freedom and equality, there is not a single aspect of Brazilian culture that is universal. Brazil is a mix of people.
And when different people from different countries around the world move abroad, they (usually) take their religion with them. It's a natural course of things.
That's why you can find beautiful Catholic monasteries, Evangelical and Protestant churches, colorful Candomblé temples, Umbanda houses, Buddhist temples, and more in the country.
For me, the most beautiful churches in Brazil I've seen are the Brasília Cathedral, Sanctuary of Bom Jesus de Matosinhos in Congonhas, Church of São Francisco de Assis in Ouro Preto, and São Benedito Church at Carneiros Beach.
Locals are friendly and willing to help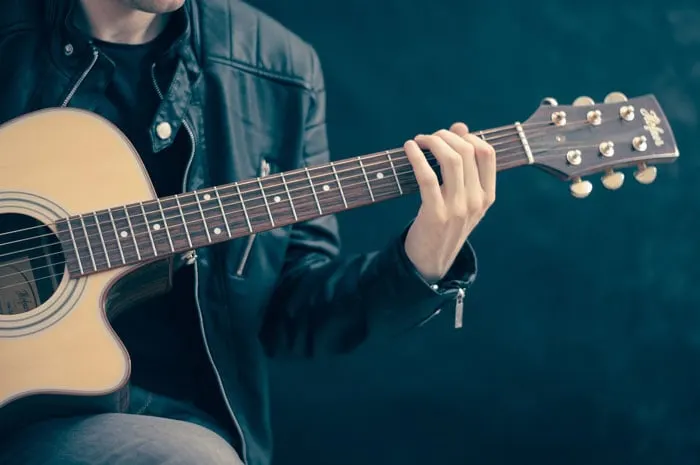 Although most Brazilians don't speak English, the majority will try to help and mimic directions if necessary.
Some might even walk along with you.
That's because we have an unspoken sense of appreciation when we see foreigners interested in knowing our country since tourism in Brazil is underdeveloped and often underrated.
To put it into perspective, Brazil is almost as big as Europe, but the country only welcomes about 6.6 million tourists a year. Half of the influx of tourists in Berlin, Germany's capital.
Also, the often negative press scare visitors away, which has a massive impact in smaller towns and regions where their primary income comes from tourism.
But it's also in those towns where you have more personal contact with locals.
For example, my husband, who is Dutch, said he felt home while visiting Brazil. He never felt his presence so appreciated by locals as the way he felt there.
It's easy to get off the beaten path in Brazil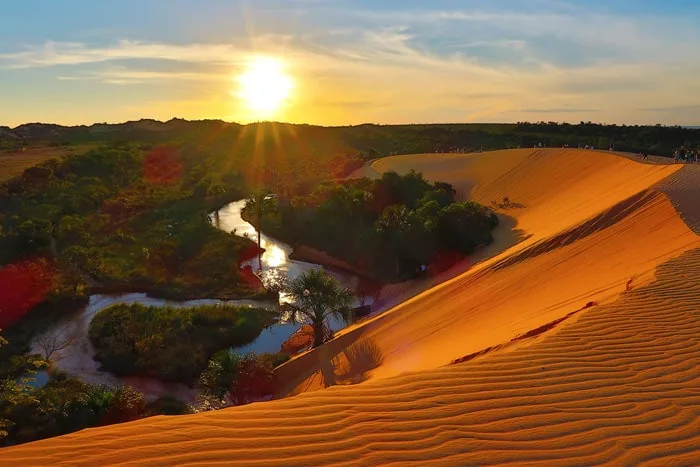 Easy peasy. There are so many things to do in Brazil, and not only in Rio de Janeiro but in villages and towns you have probably never heard of. Villages and towns where you can quickly get off the beaten path.
From hiking to the top of Pai Inácio Hill in Chapada Diamantina NP to visiting the modern Brasília Cathedral to the magical Caracol Falls in Santa Catarina, Brazil is a surprise box filled with fantastic sites and landmarks.
I have mixed feelings about this situation in the country, to be honest; I hate crowds when I'm on vacation, but that also means fewer people know the beauties of my country.
And I can safely vouch that those tourists are missing out.
Street art is mind-blowing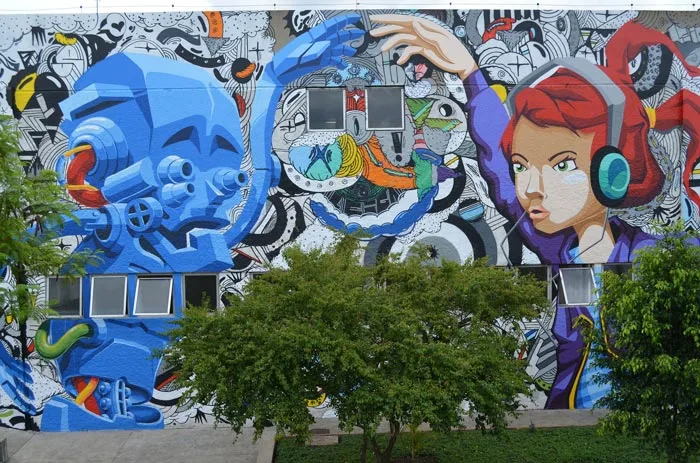 Plenty of Brazilian artists are known around the world, but Kobra and Os Gêmeos (Twins) are the most famous ones.
They not only inspire and add color to gray walls but also express social concerns or bring beautiful messages with their art.
You can spot ridiculously creative and powerful murals in bigger cities, but the ones with my favorite arts are Curitiba, São Paulo, and Rio de Janeiro.
Adventure junkies will have a blast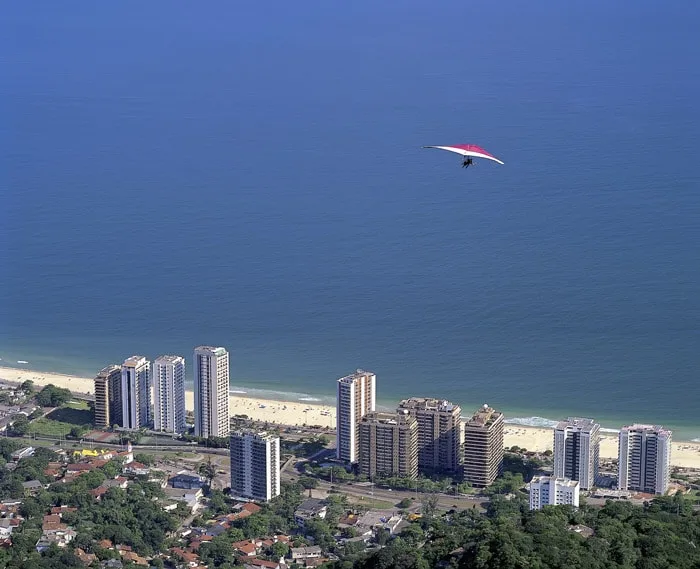 The diversity in natural landscapes lends itself to incredible adventure activities with perfect backdrops.
Thrill-seekers will have a hard time choosing among the variety of things to do in the country.
Hang gliding in Rio de Janeiro, seeing the Iguazu Falls from a boat, and snorkeling in a river with anacondas are a few of high adrenaline activities you can do in Brazil.
Take my word for it. The country is filled with adventure spots.
Soccer vibes are contagious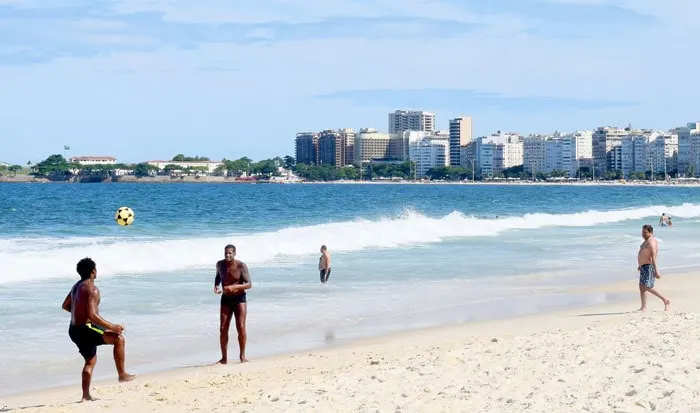 It's not a secret that soccer is the national sport of Brazil.
Most Brazilians love it and have a local team they support. Even if they don't often go to the stadium, when the national team plays, the country stops.
For instance, the World Cup is our Super Bowl.
And you can easily see so much love when watching a match with locals, either in a bar or stadium.
It's a contagious energy that you need to catch in Brazil.
Most cities in Brazil are incredibly affordable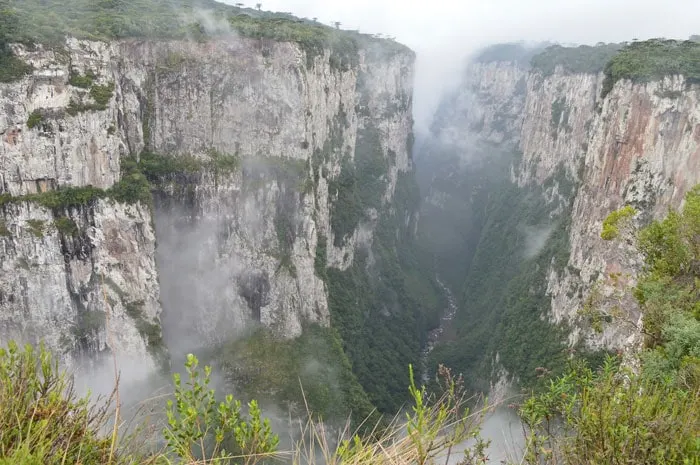 While Brazil is among the most expensive countries in South America, the four-to-one exchange rate makes visiting Brazil affordable for Americans and Europeans.
Also, Brazil waived the visa requirements for Americans, Australians, Canadians, and Japanese tourists. Which will save you more money even before you head to Brazil.
Also, there are countless direct flights from these countries (except Australia) at affordable prices. But the smaller towns and cities are obviously even more affordable.
Expect to pay between $5-25 for a dorm room, and around $30-50 for a private room, depending on where you go.
A cup of coffee costs one to two dollars only, while a two-course meal in a fancy restaurant costs about $28. Basic meals in most cities outside the SP-RJ route will cost way less than half of it.
Carnival is a sensory overload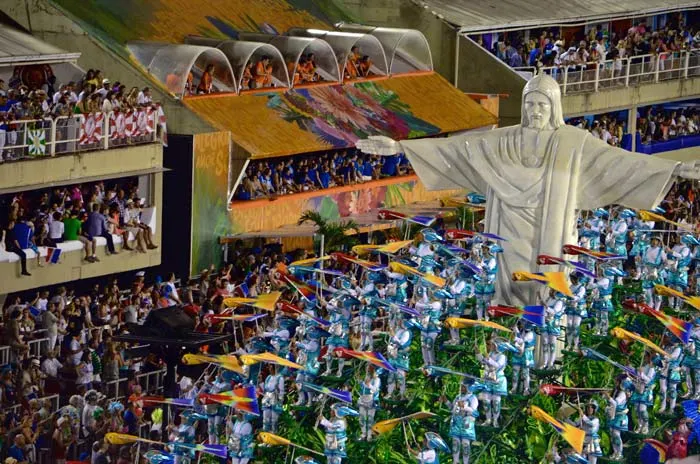 Loud music, colorful costumes, cold beer, and a massive crowd singing and dancing together, that's a carnival in Brazil.
You might not understand the lyrics, but you'll feel it. Brazilians will sing it with their hearts, so even if you can't make any word out of the songs, it's ok. Some things need no explanation to be felt.
And while many songs are merely satirical, others are allegories with beautiful words. Either way, carnival in Brazil is a once-in-a-lifetime experience.
Read next: Brazilian holidays and observances
Travel insurance to Brazil
When planning your trip to Brazil, don't forget to buy travel insurance. That's essential to any kind of vacation you make.
Most activities in Brazil are either outdoors or in touristed areas, meaning you might fall victim to theft or have an accident.
With travel insurance, you can recover your expenses and finish your vacation.
I use and am very satisfied with Safety Wing. This has been my insurance for over four years now, and I've never had any problems when making claims. I'm happy to recommend them to anyone I meet.

Click here to get a quote quickly.
Inspired by this article about tempting reasons to visit Brazil? Then save it to your Pinterest or share it with friends!