Looking for things to do in Sao Paulo can be overwhelming. After all, this is the largest city in South America.
This vibrant concrete jungle is home to over 12 million people, including the most significant Japanese and Italian communities outside their homeland.
It's funny, but I'm a living example of it: I'm Brazilian, born and raised in this vast city, but my father's family is Italian. Now I must admit I miss the busy streets of Sampa, a cute nickname for the town.
Sao Paulo is also Brazil's financial and cultural center, that's why I suggest you spend at least 4 days in the town or you won't have enough time to check out all of these things to do in Sao Paulo.
So, let's get to it! Wanna know the best things to do in Sao Paulo? Read on!
Things to do in Sao Paulo, Brazil
Paulista Avenue on Sundays
Perhaps the most important avenue in Sao Paulo, Paulista Avenue is modern and gorgeous! Many people claim it reminds them of Fifth Avenue in New York, I failed to see it though. It is 1.7 mi long, full of high buildings, new stores, good restaurants and a lot of culture. Killing some time at the Livraria Cultura at the Conjunto Nacional is a simple but amazing thing to do in Sao Paulo, especially for books lovers.
On Sundays, they forbid the entrance of cars so bikers, skaters, and families can spend some time around this urban place.
Anyway, stroll along Paulista Avenue, it has such an incredible atmosphere. You won't regret it!
FWIW: People who are born on the estate of Sao Paulo are Paulistas.
MASP (Museu de Arte de Sao Paulo)
If you see a postcard from Sao Paulo, chances are the MASP is on it. This is an iconic construction that houses a museum showcasing a smaller collection of African and Asian art, Brazilian drawings and prints, and the Southern Hemisphere's most important European collection from different periods.
When compared to European countries, Brazil has a relatively short art history. But know that Sao Paulo houses many excellent museums, which are among the best in South America.
Pssst: There is an antique market underneath it every Sunday from 10 am to 6 pm.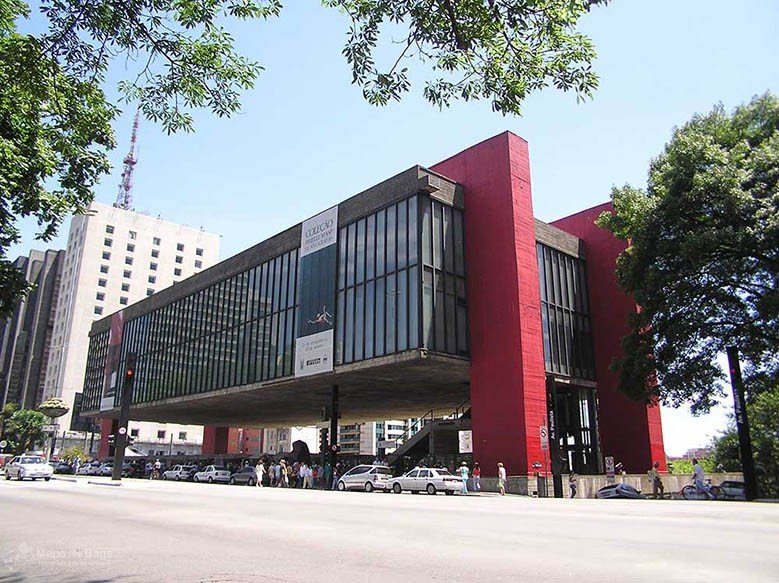 Veloso Bar
Veloso bar has an award-winning coxinha. Literally, the best in Sao Paulo! And I'm not just being an average blogger here that love to say "this is the best in the country," etc. No, this is a field-tested tip in forever replay. When I first took my boyfriend there, he wanted to go back every single day because he had never proven anything like that. Can't blame him!
Coxinha is a chicken and cheese pastry that is one of the most mouthwatering snacks in Brazil. Veloso also serves the famous cocktail caipirinha, which is basically fruits, sugar, and rum on the rocks. The catch here is that the "original" drink is made with lime, but here they're creative and use many other fruits and herbs.
Coincidentally, the street the bar is settled is also called Veloso, but the name comes from the bar where Tom Jobim and Vinicius de Morais were when they saw Helô Pinheiro passing by, the Ipanema girl who gave life to one of the most popular and beautiful Brazilian songs. After all, the first Veloso bar was in Rio de Janeiro, but they moved to Sao Paulo to my delight.
Also, if you can, try watching a soccer match here while having a cold beer. The atmosphere is excellent, and so are the appetizers. Not the mention the "Brazilian" decoration is almost an open museum – images and posters of big names of national music and soccer, such as Noel Rosa and Jorge Mendonça. Or better yet, a collector edition jersey of the Juventus da Mooca from the 1980s.
Stopping by Veloso Bar is a must you won't regret! Oh, and be sure to arrive early, or you might have to wait for a table. Unfortunately, they don't take reservations, but even if you have to wait, know that it's worth it!
Opening hours: Tuesdays to Fridays from 5.30 pm to 12.30 am, Saturdays from 12.30 pm to 12.30 am, and Sundays from 4 pm to 10.30 pm.
Address: 54 Conceição Veloso Street, Vila Mariana.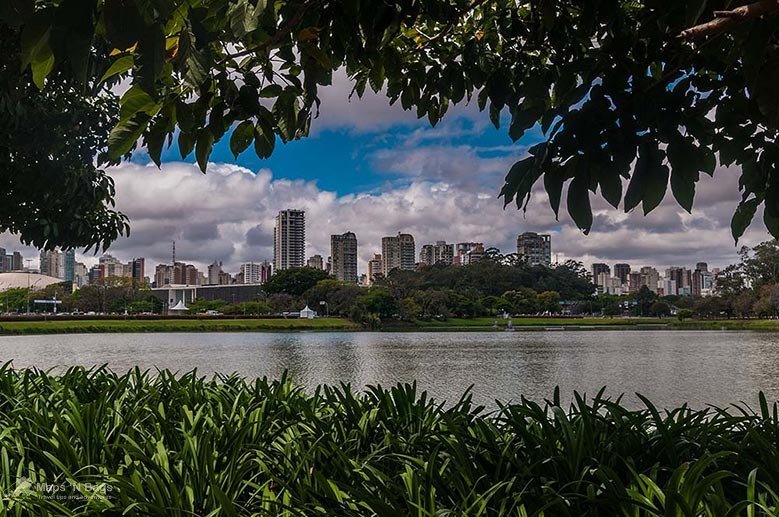 Ibirapuera Park
Ibirapuera Park is among the ten best parks in the world and the largest in South America. Many tourists said Ibirapuera reminds them of Central Park because of the surrounding buildings. What do you think? The park has a few museums, a music hall, and a vast leisure area. The perfect place to relax and to enjoy cultural activities in the middle of so much concrete.
Locals enjoy having some beers on the grass, sunbathing, and just playing with their kids/ dogs. Pay a visit to one of its museums or watch young people on skateboards and rollerblades in the Ibirapuera Varanda, also known as Marquise. By the way, the Marquise is among a couple of museums, which I'll talk about below.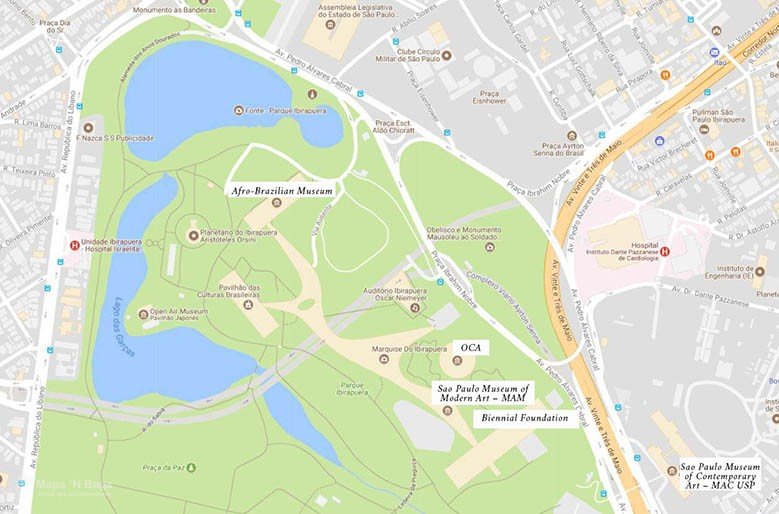 Afro-Brazilian Museum
As you might know, Brazil has a long history of slavery. The Portuguese brought many west Africans to South America, hence why these cultures are similar in so many ways.
The Afro-Brazilian Museum is the largest one in its category on the American continent, and it approaches different topics of African and Afro-Brazilian culture, such as art and religion.
Sao Paulo Museum of Contemporary Art – MAC USP
The MAC (Museu de Arte Contemporaria) holds high-quality contemporary works of art of all Latin America. It's one of the largest museums in the country. If you enjoy this kind of art, this museum is a must! Take your time to appreciate everything.
Oh, and don't miss the panoramic view of the skyscrapers on the top floor. It's really cool.
Our Lady of Brazil Church
This church has an impressive interior decoration, and its ceiling is quite exceptional too because some of the paintings are a reproduction of the ones in the Sistine Chapel. Mind you, Our Lady of Brazil Church is much smaller than the Sistine Chapel, so don't be too judgy.
It's a bit out of the center, but still completely worth it. Architecture-wise, the church has a beautiful mix of Baroque and typical Brazilian colonial style, full of Portuguese tiles.
Address: Our Lady of Brazil Square, Jardim Paulista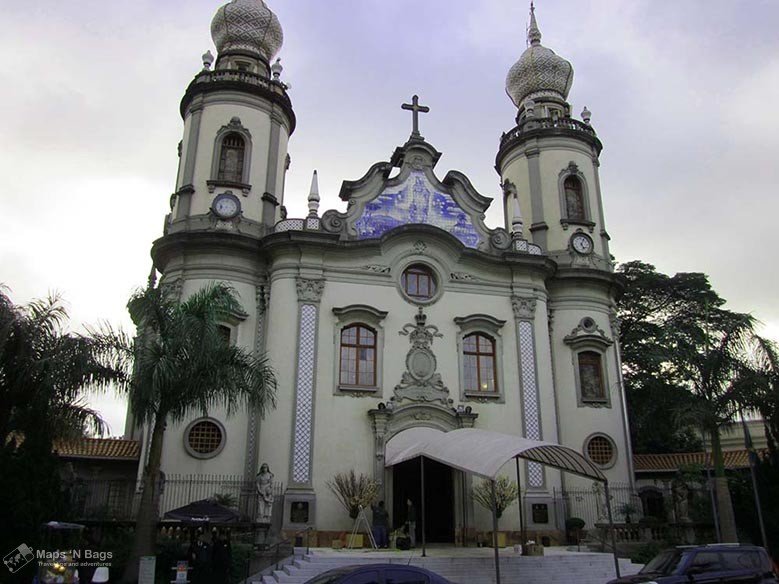 Bela Vista/ Bixiga – Italian Neighborhood
Bixiga is the synonym of good Italian cantinas and restaurants. That's because most of that community settled here after immigrating to Brazil. If you're around in August, check out the Our Lady of Achiropita festival. It takes place every weekend on the evenings.
Just so you know, this neighborhood is located among the Major Diogo street, Nove de Julho Avenue and Brigadeiro Luis Antonio Avenue.
An antique fair takes place every Sunday from 8 am to 6 pm at Dom Orione square.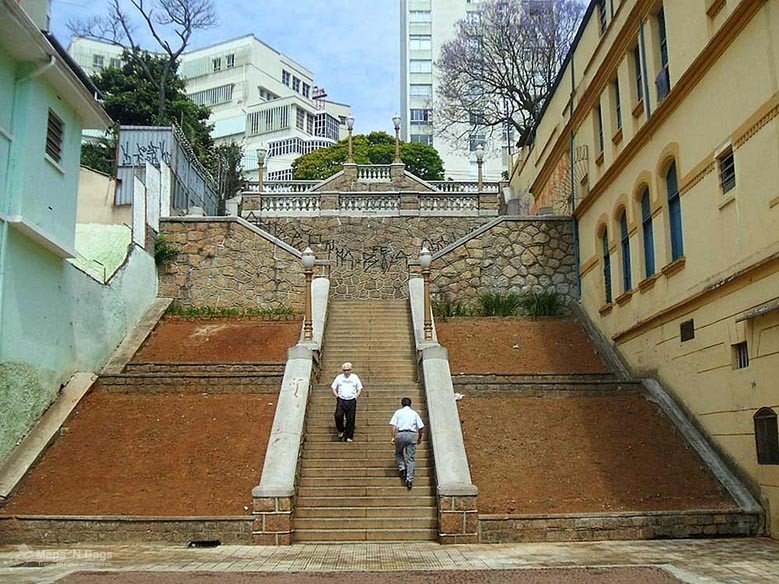 Liberdade – Japantown
The Japanese community started growing in Liberdade area around 1912, and today it's the biggest group of Japanese people outside Japan. The official entrance of Liberdade neighborhood has a torii, a Japanese arch. Its streets have those red oriental-styled lamps, and they're full of Japanese restaurants and stores, of course!
My college was in this neighborhood, and we would often eat sushi in one of the many sushi bars in the region.
Oh, and I know the opening hours aren't the best, but it's worth saying. On Saturdays, they open the teeny tiny (but yet cute) Japanese Garden, so if you're around, check it out.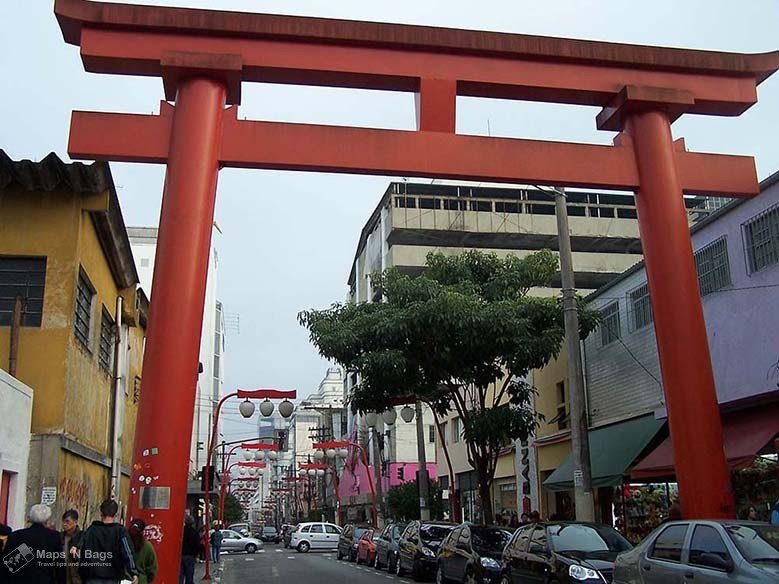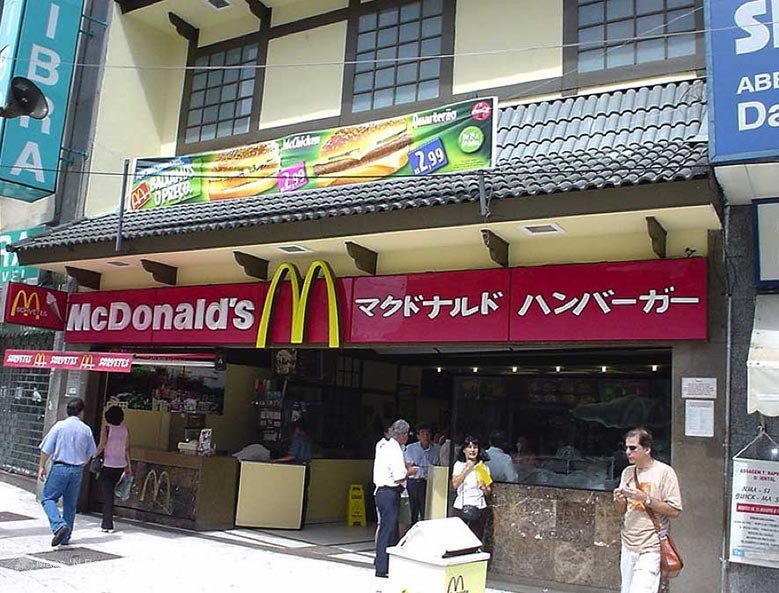 Pinacoteca
The Pinacoteca, the oldest art museum in Sao Paulo, has a fantastic collection of international and national paintings and sculptures of the 19th-century, and Brazilian modern art. When compared to European countries, Brazil has a relatively short art history. Nevertheless, this small gem has an extensive collection of Brazilian art worth seeing.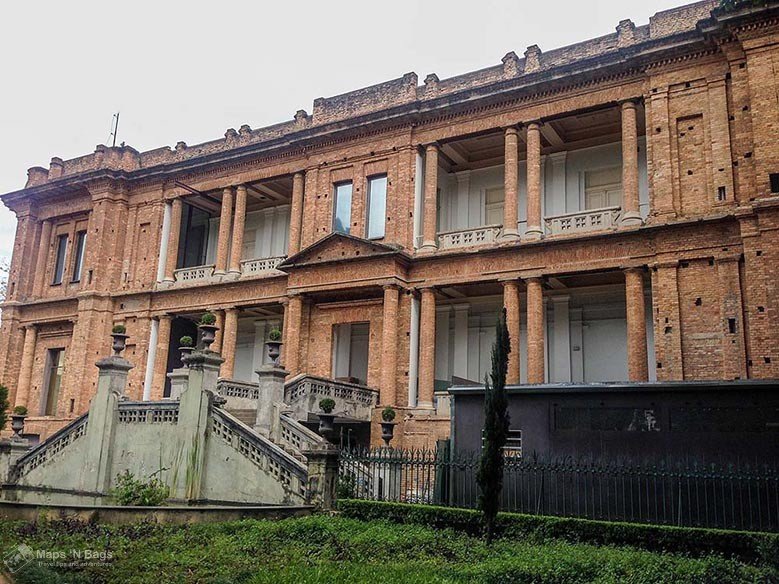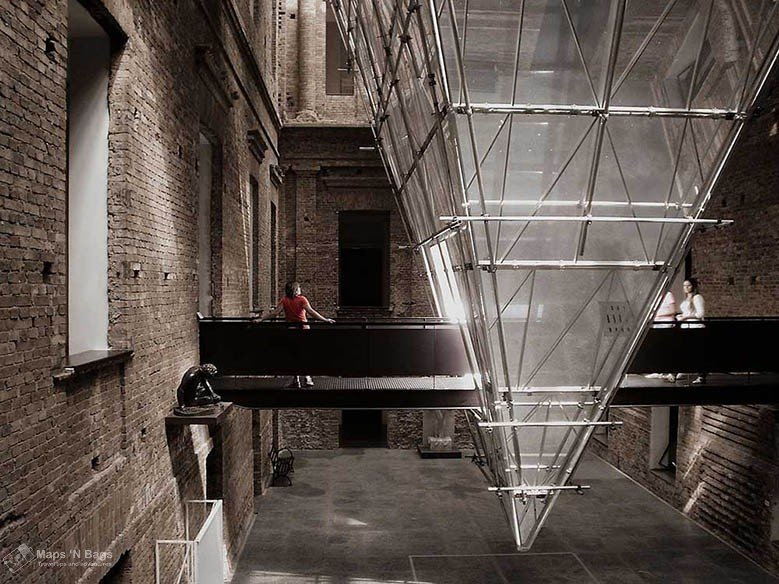 Sao Bento Monastery
This traditional place hold powerful and incredible Gregorian chants you should without doubts considering watching. Oh, and the monks bake mouthwatering cakes and bread, so check out the bakery too (it's quite famous in the city!)
Even if you're not a religious person, reserve some time to visit this historic place. The architecture, stained glasses, food, and chants are definitely worth your time.
It's a relaxing experience in the middle of the hustle of Sao Paulo. Sunday masses are very popular here.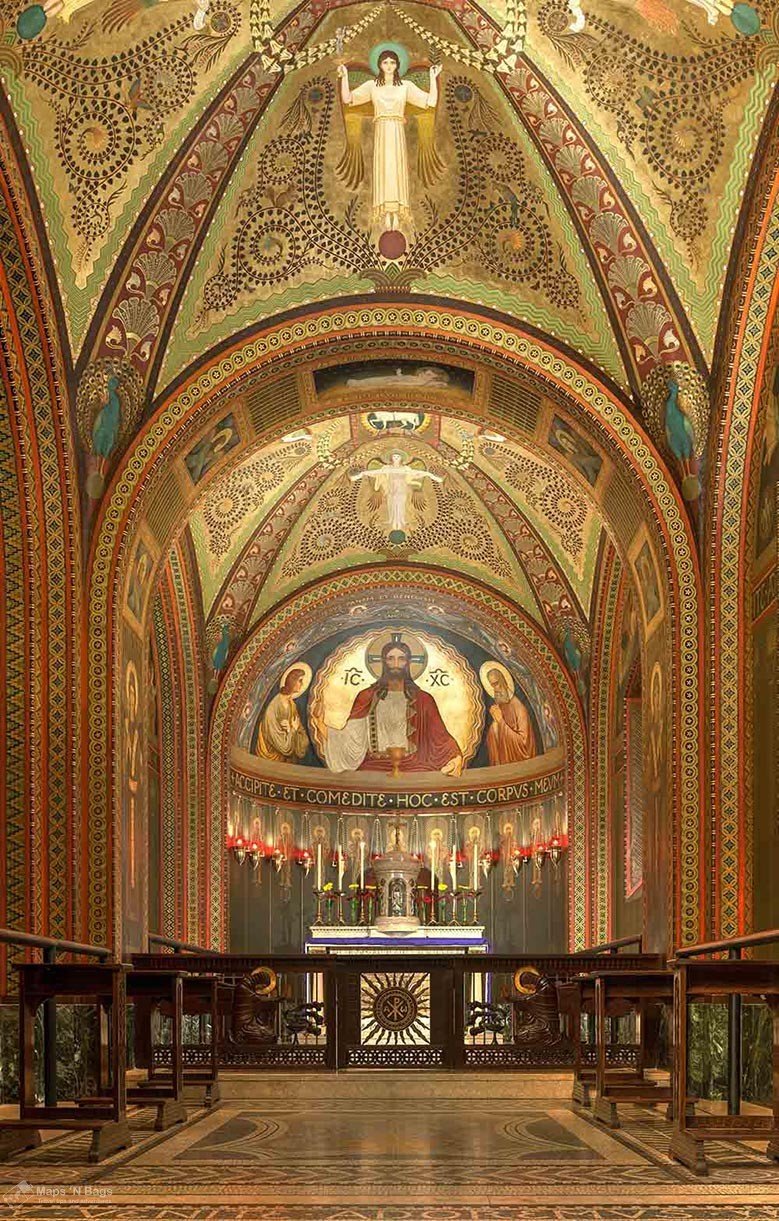 Municipal Market of Sao Paulo (Mercadão)
The Municipal Market of Sao Paulo is a large traditional market in downtown full of stalls selling local vegetables, fruits, cheese, meat, etc. In the mezzanine, you'll find the biggest, and perhaps most famous, mortadella sandwich of Sao Paulo! The restaurants and bars there also serve tasty pastels too.
Despite being in a dodgy neighborhood, the place is a must-see to experience Brazilian food and culture. It can be pricey though.
Opening hours: Mondays to Saturdays from 6 am to 6 pm. Sundays and holidays from 6 am to 4 pm.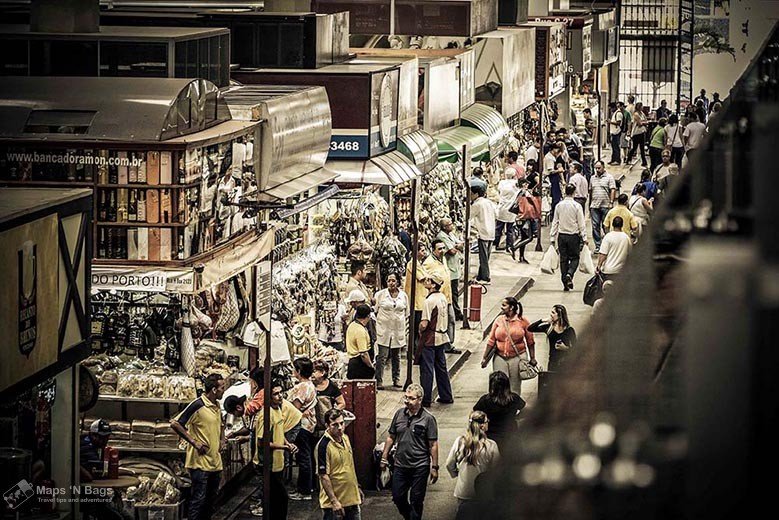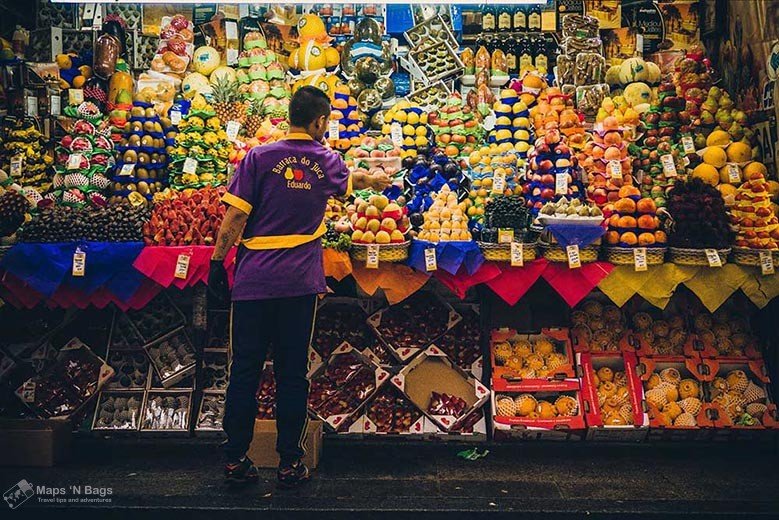 Batman's Alley
Batman's Alley is an urban treasure of Sao Paulo street art. This is a small and underground alley which has lots of beautiful graffiti and draws a bunch of tourists every day.
The graffiti is an itinerant art, so they keep changing them from time to time. If you've been there already, you won't see the same on the next time you visit it.
Also, the neighborhood, Vila Madalena, is pretty hip, full of nice bars and lively nightlife.
Where? Goncalo Afonso street and Medeiros de Albuquerque street.
Pssst: The name comes from a graffiti of Batman painted in the 1980s.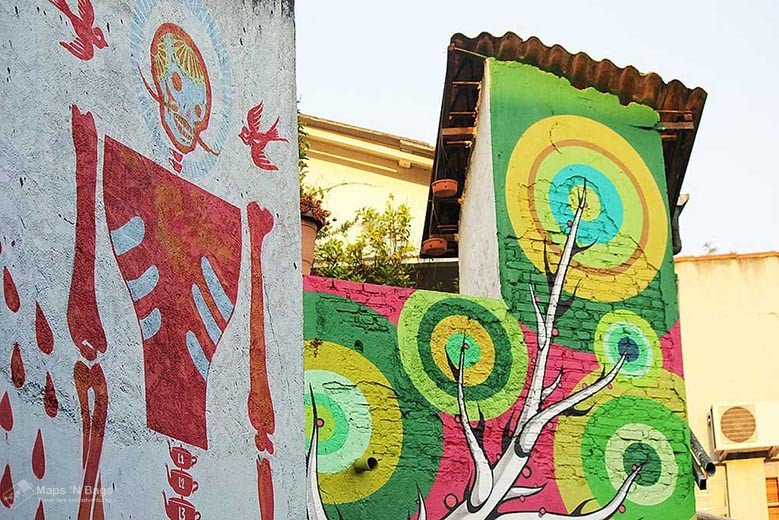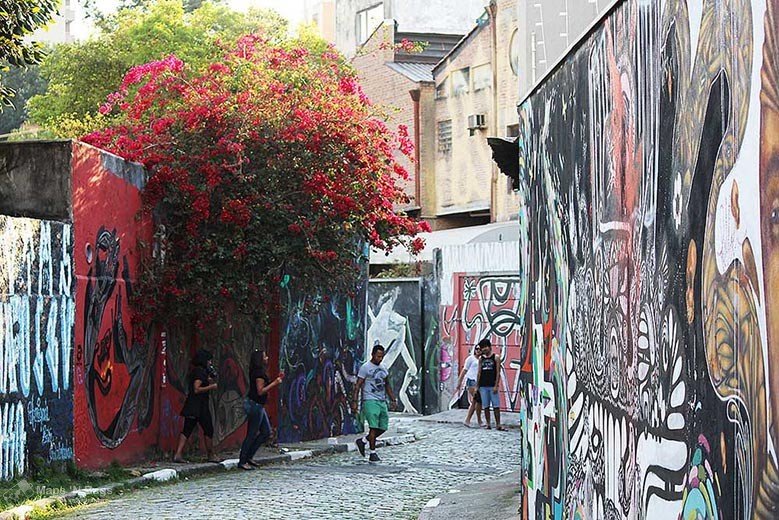 Benedito Calixto Market
Brazil has pretty interesting street markets, which we locals call "feiras." A traditional one is Benedito Calixto market, which has lots of delicious snacks, antiques, 2nd hand stuff, homemade articles, and live music.
Probably the most well-known flea market in the city and undoubtedly the most authentic one! It opens on Saturdays from 9 am to 7 pm on Benedito Calixto Square.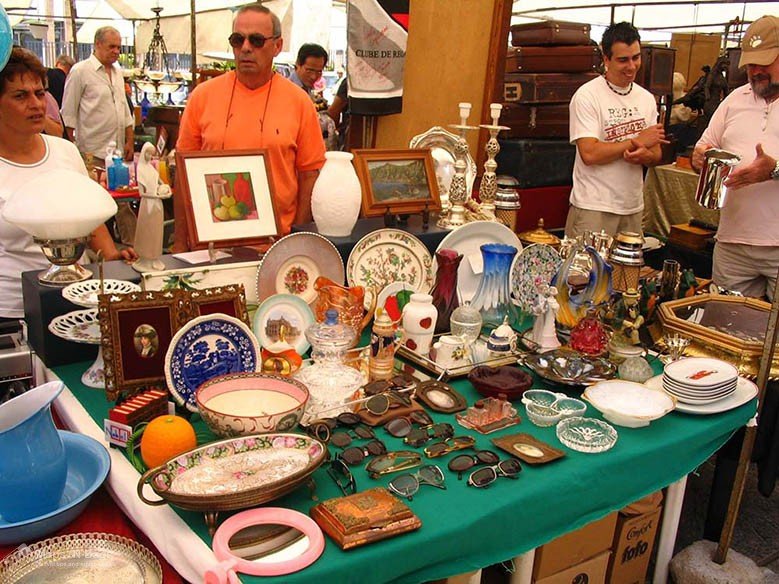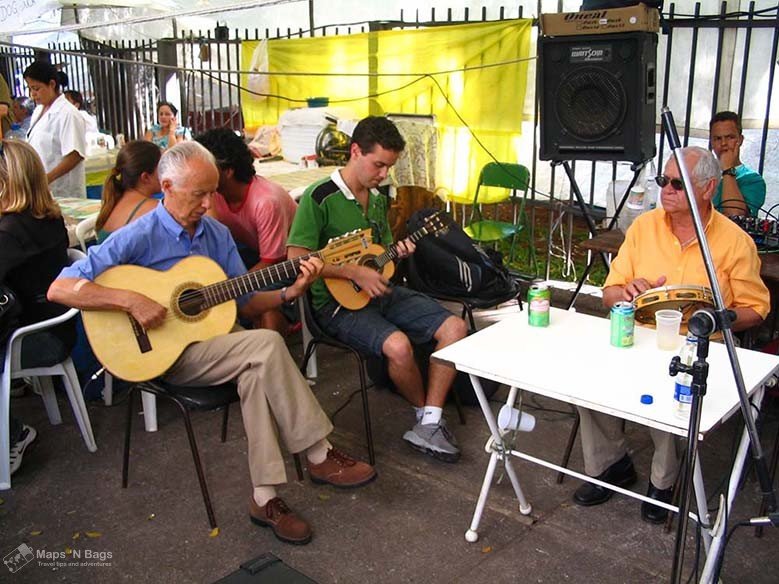 Neighborhood street markets
You have probably heard about the delicious Brazilian fruits. Because we have space enough and climate to grow them, fruits are big, juicy and sweet. And, in case you were wondering, the best places to purchase them are the local street markets which usually take place in the morning. Wander through one of them and watch the sellers screaming the prices and discounts. If you aren't fully awake yet, I promise you'll be in a minute! This is a genuine local experience, so if you see one, be sure to stop by!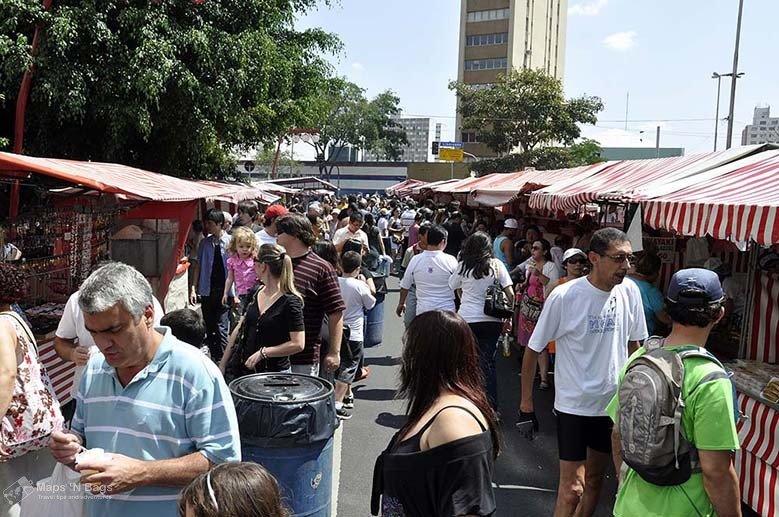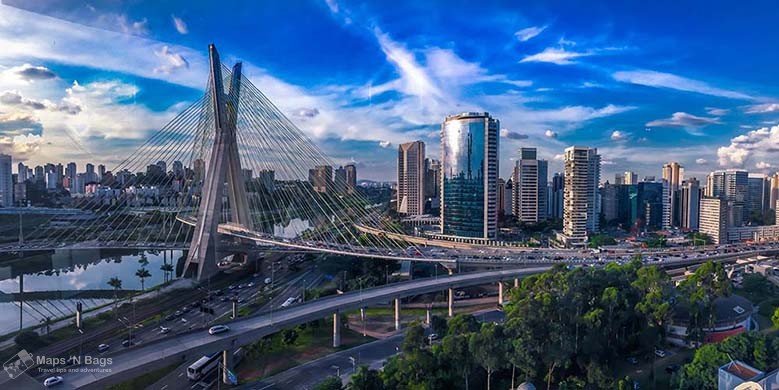 Wrapping up on things to do in Sao Paulo
Sao Paulo is a vast city, and you can easily spend a week visiting its best spots. So if you can, try to stay at least 4 days there. And if you have already been in the city, tell me how was your experience in Sao Paulo? Share it in the comments, I'd love to hear from you!
Bruna is founder and writer of I Heart Brazil. She was born and raised in São Paulo, Brazil, and traveled extensively throughout the country. She studied Economy in college and Brazilian Culture at home. Bruna is an entrepreneur, digital nomad, co-founder, and writer at other three websites.