These caipiroska recipes are not only refreshing but also easy to make! Still, there is one downside – picking only one flavor!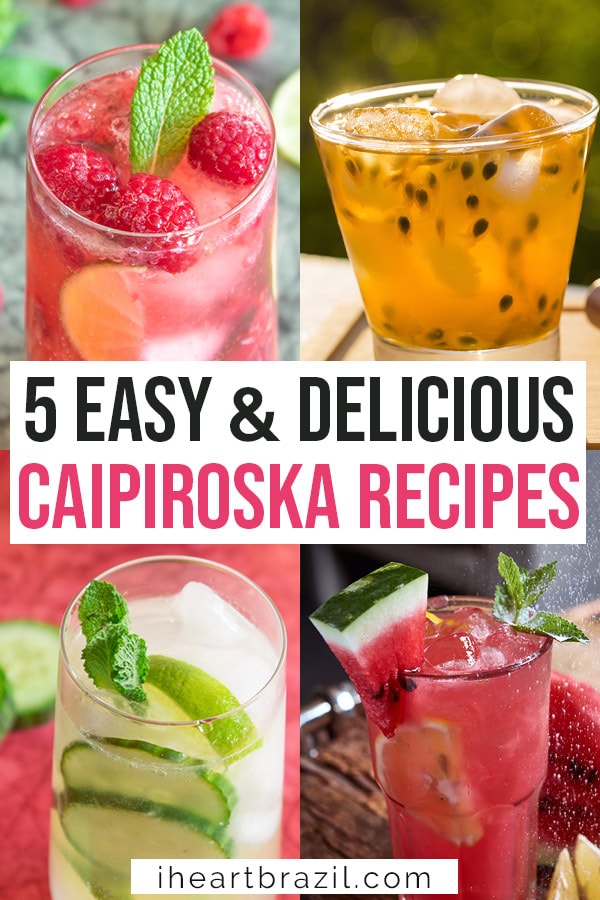 Caipiroska is a muddled vodka-based cocktail that is a twist of Brazil's national drink, the caipirinha. The caipirinha is, however, made with cachaça.
While cachaça-based drinks are also refreshing on a warm day, today's cocktails only require vodka.
Best caipiroska recipes
Fruity and refreshing, these caipiroska recipes are straightforward, and you could be sipping any in just 5 minutes!
I've put up this list with my favorite recipes to have a great party, barbecue, or just enjoy a chill weekend sipping.
Tips for preparing your caipiroska recipes
For these cocktails, I always use a cocktail shaker because it is much easier to muddle the ingredients in it. Also, I can adequately mix the cocktail, break the ice, etc.
In case you don't have a cocktail shaker, you can also muddle the ingredients in your glass. Still, I strongly recommend you buy a cocktail set as this is a useful evergreen tool that will serve you for years to come.
I use and am very satisfied with mine – here's a link to a complete cocktail shaker plus muddler from Walmart.
Which of these caipiroska recipes did you like the most? Let me know in the comments.
Also, if you have other suggestions, drop a message below. I'd love to hear from you!
Enjoyed the read? Then save this list of recipes for caipiroska cocktails to your Pinterest board!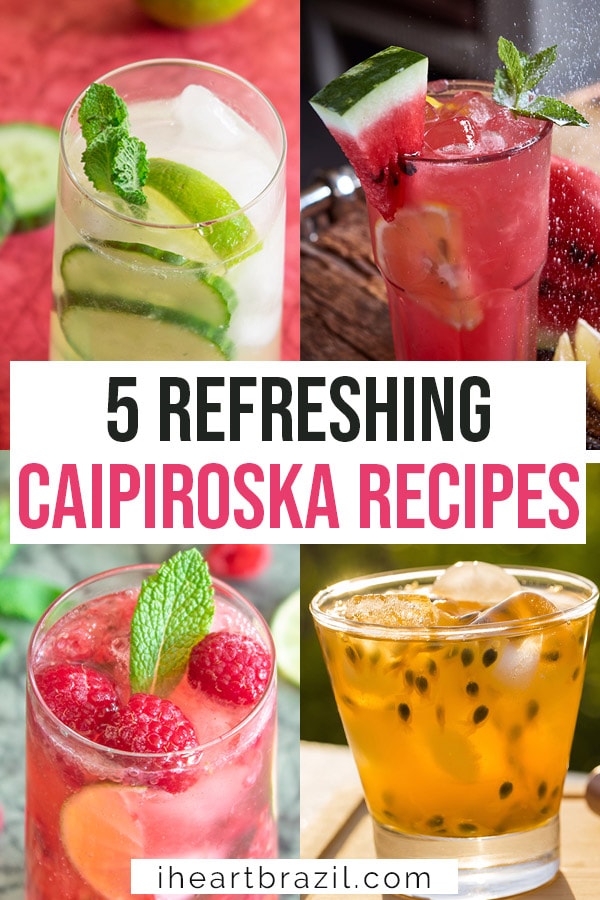 Don't forget about travel insurance!
Before you leave for Brazil, make sure you have a valid travel insurance policy because accidents happen on the road. I have been paying for Safety Wing travel insurance for a little over a year now, and I happily recommend them to my family and friends.
If you get sick, injured, or have your stuff stolen, you'll be happy to have the ability to pay for your medical bills or replace what was stolen.
Because, for just a couple of dollars a day (depending on how long your policy is for), you're going to get lots of things covered. Be smart and get travel insurance.