Need a Brazil SIM card? In today's post, you'll learn everything you need to know to stay connected during your trip.
If you're visiting Brazilian, you might need a SIM card. I've heard from many travelers how difficult it was to find a working SIM card upon arrival.
So I decided to write this guide, which I hope will help you save yourself a lot of headaches when buying, activating, and using your Brazilian SIM card.
It's pretty easy and cheap to get a SIM card in Brazil, especially if you have a smartphone to use here.
Do you even need a Brazil SIM card?
If you're visiting Brazil and want to make a few calls and use the internet, this guide will help you get connected and solve all your questions regarding a SIM card in Brazil.
Still, if you are always connected and need tons of Mbs or want to use WiFi on your laptop, you might be better off with pocket WiFi.
Unfortunately, the internet in Brazil isn't among the fastest ones, so this pocket WiFi can come in handy, especially if you're traveling with friends as you can share the usage and the costs.

Click here to rent or buy your pocket WiFi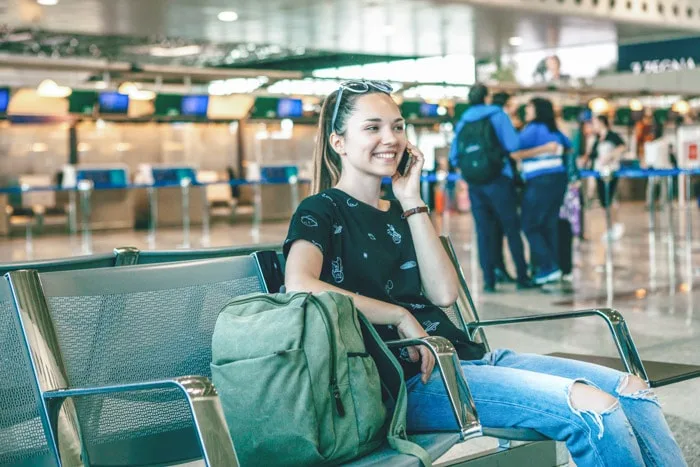 Brazilian SIM card companies and mobile operators
As mentioned above, the mobile internet in Brazil isn't high-speed as in most Western European and North American countries, for example.
Still, it is pretty easy to buy a sim card, and depending on where you are – in the city or in the jungle -, the speed will most likely suffice all needs.
In terms of quality, they offer a similar service/quality, so there is no such thing as the best sim card in Brazil.
Note: Some operators work best in different regions of Brazil, so the quality might vary per city/state.
Here are some companies where you can get your Brazilian sim card from.
They usually offer a SIM card that comes with R$10 worth of credits, but can be topped off when needed.
You can use your SIM card to make calls in Brazil, use 4G, and send and receive SMS for a certain period.
Read next: How to call Brazil from the USA and Canada
Claro
I used to be a client, long ago, and for me (living in São Paulo City), the quality was good enough.
Claro is among the top three operators in the country, and it is known for being the fastest internet of them.
Vivo
I also was a client of this operator long ago and was satisfied with them. My mom is still a client.
While Claro has the fastest internet, Vivo has the most considerable internet coverage in the country.
So consider where you're going and what is more important to you.
Tim
Tim is also a pretty popular mobile company in Brazil. It has the most considerable 4G coverage in the country.
Mind you, it's unlikely to have a 4G connection in small, secluded towns.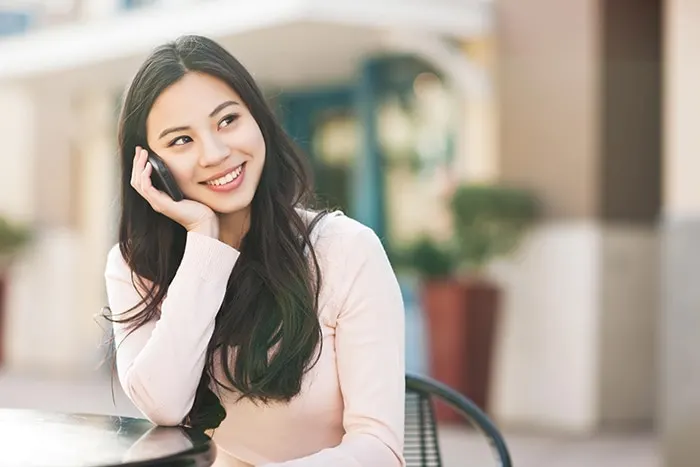 FAQ about buying a prepaid sim card in Brazil
Here are some key questions to understand SIM cards in Brazil.
Good to know: Since most people in Brazil don't speak English, here goes a handy tip. A SIM card in Brazil is called chip. It is pronounced as sheep.
Where to buy a sim card in Brazil
Since the publishing of this post, procedures have been changed, and many readers have reported not being able to buy a Brazil SIM card without a Brazilian ID.
Because this is obviously ridiculous, I went ahead and sent a message to the leading mobile operators asking what international tourists should do to buy a SIM card. I got some conflicting information.
Claro staff told me anyone should be able to buy it with a passport, while Vivo told me the Communication Ministry won't allow them to sell a SIM card without a local ID…Not helpful, I know!
Still, recently a reader shared his workaround on this post, so I'll post his comment here. Thank you, Charis!!! This is really helpful!!
Hello!
I am a Canadian travelling in Rio de Janeiro and I just got a sim card for my phone on January 20th 2022 so I wanted to update you on how I was able to get one. I went to 8 different mobile stores around the city(claro, vivo, tim) and they all sent me elsewhere or told me it was impossible for foreigners to get a sim without a CPF. Eventually I went to the Claro store in Rio Sur shopping mall and the guy there told me I had to buy a prepaid sim card("chip pré pago") at the newsstand(banca de jornal) outside of the store(beside the restaurant Camarada Camarão), and then bring it back to the Claro store where they activated it within 10 minutes with my passport. So to be clear, the store couldn't sell me a sim card, I had to buy a prepaid one at the newsstand, and then I had to get it activated(for free) in the store with my passport. I believe the Claro store in Rio Sur Shopping is an official store, so I'm unsure if they are able to activate them at just any random Claro store in Brazil. I paid 24 réais total for 12GB of data for 1 month, with unlimited whatsapp text/video/picture messaging. It also includes phone minutes, sms and Claro apps but I don't remember how much because I'm only interested in using data and whatsapp. They told me to keep the packaging the sim came with because if I want to recharge the sim after the month is over I can do so online with the pin and info on the packaging. I barely speak any Portuguese at all, but once I got the right information the process was very easy. Hope this helps someone!

Charis from Canada
You can easily buy your SIM card in big grocery stores and some small ones, at pharmacies, newspaper kiosks, or at the mobile operator stores.
The mobile operator stores are everywhere. You can find them in major streets, malls, etc.
Purchasing a SIM card in Brazil is easy if you follow the steps above.
The staff will set up your phone in-store straight away but be warned most Brazilians don't speak English. Oh, and read up on our holidays as the stores might be closed.
Here are the operator's store finders (some don't have the option to translate):
How much is a sim card in Brazil?
The sim card usually costs between R$10-20 in local currency. Then, you need to top it up, of course.
What documents do I need to buy a Brazil sim card?
Usually, you don't need any documents to buy it, only to activate the sim card.
If you try to do it online, it will always ask you for a CPF, so it's best to head over to an official store.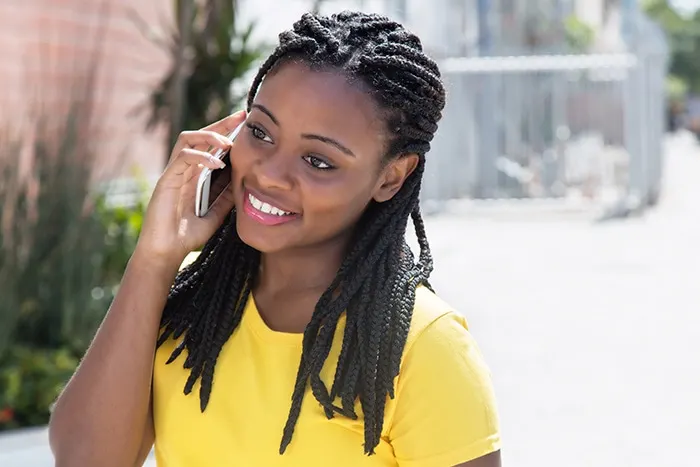 Can I buy a Brazilian sim card at an airport?
Absolutely! Most airports in Brazil have lottery stores (Lotérica).
You can buy your sim card at the airport but be warned it might be more expensive than in the city.
How to activate a sim card in Brazil
Good question! To activate your sim card, I recommend you go to an official operator's store.
The reason why I say this is 1) because the activation process on your phone is all in Portuguese, so you won't understand much, and 2) because it will ask you a CPF number, which is a Brazilian national taxpayer number, and you obviously don't have that.
At the store (again, not reseller), the staff will activate it for you and possibly ask if you want to top it up.
Once the staff activates your Brazilian number for you, it might take anywhere from a minute to a couple of hours to start working.
No matter what, be sure to bring your passport and relevant local ID, if any, for when you stop by a phone store!
How to top up my sim card?
All of these mobile operators mentioned above have an app where you can top up your sim card, see the top-up past transactions, and check when your credit will expire.
The app is usually called "(company name) recarga," so "Claro recarga," "Vivo recarga," and so on.
The downside is they are all in Portuguese.
Alternatively, you can top up your phone online on the mobile provider's website, by SMS, or at a provider's shop.
Unless you speak Portuguese, I recommend you top up at the store where a person can help you.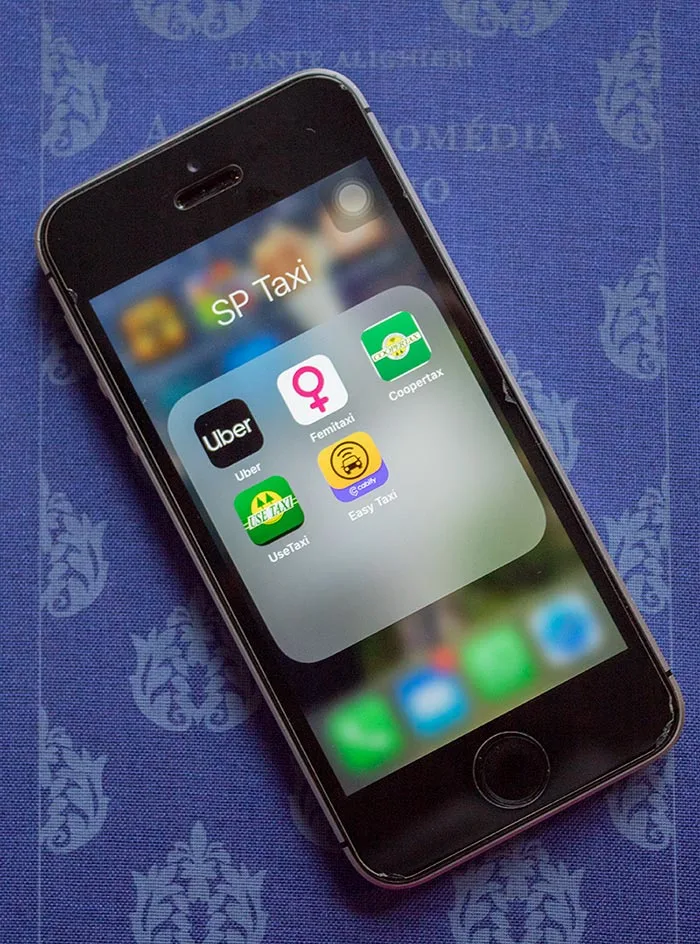 For how long are my credits valid?
That depends on how much you are topping up.
Usually, a R$10 charge will be valid for a month, R$30 for 90 days, and so on. Each company has its own rules, but you can check that online.
Can I use my international roaming from the United States or Canada?
Yes, though, the charges for turning on international roaming will probably be A LOT MORE expensive than getting a local sim card.
Just make sure to have your provider unlock your phone.
Mind you, international calls are costly in the country. You're better off using WhatsApp or Skype.
Brazil travel resources
I want you to make a memorable trip to Brazil! That's why I created a number of resources that will be helpful.
If this is your first time in Brazil, you will want to read my Brazil travel guide as well as these steps for planning your trip and for budgeting your trip.
As for destinations and activities, you might want to get some inspiration from these massive articles about places to visit in Brazil and things to do in the country.
I also wrote some fun posts about Brazilian movies on Netflix, shows, and books you will want to check out.