Here are the best Brazilian movies on Netflix for all tastes!
Recently, my Dutch husband asked me what movies on Netflix are in Portuguese so that he could practice our language.
Obviously, I knew several Brazilian films on Netflix from the top of my head. Still, while searching for more titles, I stumbled onto many others that were a pleasant surprise.
In fact, many of those films were some Brazilian Netflix Originals I had no idea about.
Apparently, Netflix has been investing more in TV shows, movies, and documentaries from outside America. That's one of the positive sides of globalization. You get to see more of the world.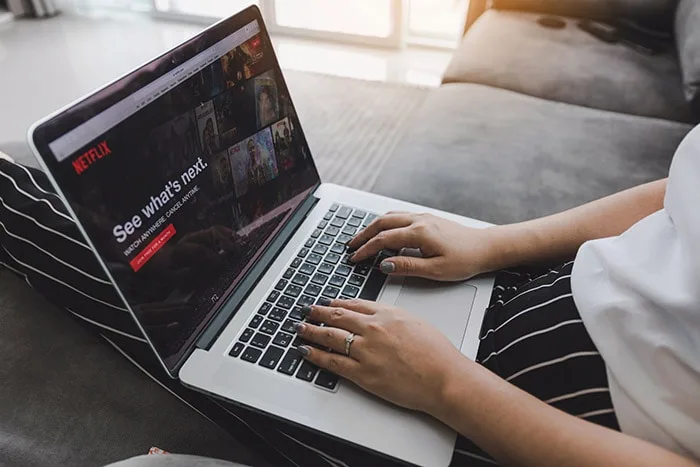 Anyway, at that moment, a light bulb went on in my head, and I just knew I had to make a list of all movies made in Brazil.
And while I'm not a big fan of comedies, except Porta dos Fundos stand-up comedy, I decided to include all Brazilian movies I found on Netflix. This way, you can choose what to watch by yourself.
Below are the Brazilian films, as well as documentaries that you can find on Netflix.
I've also included some suggestions you might want to watch but that are only available on Amazon Prime or in neither streaming platforms.
Hey, you! Some traditional Brazilian movies I will mention below are only available on Amazon Prime. Get your 30-day free trial here and watch lots of exciting films at home!
Looking for TV shows instead? Then you might want to read my article on Brazilian shows on Netflix.
Brazilian movies on Netflix
Here are all Brazilian movies available on Netflix. I will make sure to update this article as they release more titles.
Elite Squad: The Enemy Within (Portuguese: Tropa de Elite 2: O Inimigo Agora é Outro)
Category: Action, crime, drama (2010)
Elite Squad is a movie about a special force in Rio de Janeiro fighting against organized crime and drug lords in the favelas.
The first movie shows Captain Nascimento and his troop of highly trained police agents fighting the drug gangs in the favelas of the city.
On the other hand, the second movie starts with Captain Nascimento being "promoted" to a desk job, where he soon realizes the source of the endless fight in Rio de Janeiro is far more problematic than the drug lords, it is within the system.
Unfortunately, the first movie is not on Netflix only on Amazon Prime, but the second is, The Enemy Within.
On a side note, the movie is a fiction based on current issues and the rampant corruption we face in Brazil.
Elite Squad 2 is a movie Brazilian people see as a representation of what needs to change in the country. I highly recommend it.
Couples Counseling (Portuguese: O Amor no Divã)
Category: Comedy (2016)
Couples Counseling is about two couples who have problems in their relationships for different reasons and decide to seek counseling help to save their love life together.
While the premise is not original, the story surely does avoid some gender stereotypes, such as a womanizer male partner and a hysterical female partner.
The movie is light and doesn't get too deep into complex topics.
Shine Your Eyes
Category: Drama, thriller (2020)
It's the story of a Nigerian musician who travels to Brazil looking for his brother who has broken ties with his family.
As he puts up the pieces of an enigmatic puzzle, with the help of sophisticated technology skills, he unveils the mysteries of a frenetic, over-populated but lonesome metropolis, while looking for reasons for the disappearance.
Eventually, he finds out a series of lies and that the life his brother said to live, did not exist.
Love.com (Portuguese: Amor.com)
Category: Comedy, romance (2017)
Katrina is a famous fashion blogger who sets trends in the Brazilian market through her popular videos on the internet.
Fernando, in turn, is a vlogger for a video game channel that is not yet very famous, but it is starting to kick out.
They meet by chance when Katrina needs help to prevent some nude photos from spreading over the internet, and they fall in love.
However, the very different worlds they live in quickly become a big problem, and that's the focus of this Brazilian movie.
DJ Cinderella
Category: Children, family films (2019)
It is a funny and entertaining teen movie about a fiercely independent and disillusioned DJ who is determined to chart her own path.
With a rather intriguing story, it is a modern teenage Cinderella remake that you might want to watch with subtitles are the dubbed English is not good.
The movie's main takeaway for teen girls is pretty good, but this won't be the best movie in the millennium—I mean, it's for teens.
Jonah (Portuguese: Jonas)
Category: Drama, romance, thriller (2015)
The story plays around Jonah, a humble young boy who has a difficult life, and Branca, an outspoken upper-class girl.
This impossible love between them makes Jonah kidnap Branca and hold her hostage inside a whale-shaped car for a carnival parade.
Trapped in the animal's "belly," they start a romance. The movie covers the Stockholm Syndrom and the sexual objectification of the female character. Still, the machismo of their relationship is disturbing.
Her nudity is exploited in a fetishistic way, which is even more unfortunate because Jonah is run by a woman.
But give it a shot. This is fiction, after all.
Confessions of a Brazilian Call Girl (Portuguese: Bruna Surfistinha)
Category: Biography, drama (2011)
This polemic movie is about Raquel, a young woman from São Paulo City. Raquel, who was adopted by a middle-upper-class family, made a surprising decision: she left home to become a call girl.
Using the fake name Bruna Surfistinha, Raquel experienced several "professional" encounters in her new job.
But she gained national prominence when she recounted her sexual and affective adventures on a blog, which later turned into a book and became a best seller.
It's an interesting story, for sure. I also read Raquel's book and recommend it.
The Killer (Portuguese: O Matador)
Category: Western – (2017)
This Brazilian movie is played in 1940, in the countryside of Pernambuco State.
Sombra, a man who was raised by a hunter, abandons his life in the countryside to seek out his real father in the big city.
He then finds out his father was an executioner involved in the gemstone trade and decides to follow in his footsteps—after all, that is in his blood, and the territory is lawless.
This Netflix Original is an interesting story in a Brazilian "western" world, which is actually played in the eastern region of the country, but that's a technicality.
Kardec
Category: Biography, spiritual (2019)
Kardec is a biography movie about Allan Kardec's journey. He was a French educator, translator, and writer.
He is also the founder of spiritism, a religion widely spread in Brazil (about 4 million followers).
The movie shows his journey from when he worked as an educator in Paris until he started his process of codifying spiritism alongside his wife, Amélie-Gabrielle Boudet.
The Silence of the Sky (Spanish: Era El Cielo/Portuguese: O Silêncio do Céu)
Category: Drama, thriller (2016)
This disturbing movie starts off with Diana, a housewife mother of two, being raped in her own home.
However, she decides to hide what happened and does not tell anyone about it, including her husband.
Her husband, Mario, also has his own secrets – hidden mysteries that are slowly destroying the couple's relationship.
It is an Argentinean Brazilian movie based on a book and filled with strong emotions. It has that kind of tension that makes you think about it long after the film has ended.
M8: When Death Rescues Life (Portuguese: M8 Quando a Morte Socorre a Vida)
Category: Drama, based on a book (2019)
This Brazilian movie is about a young black man who becomes a student at a top medical school, but once he desiccates bodies, he becomes obsessed with a mystery linked to the deceased.
The movie's premise is good, but it leaves a lot to be desired when it comes to dialog quality, and it is all packed with stereotypes.
However, it discusses racism in the country in a very interesting way, showing how it is rooted in our society.
While it isn't the best Brazilian movie you will watch, I still think it is worth checking out.
Double Dad (Portuguese: Pai em Dobro)
Category: Family, comedy, teen (2020)
This light-hearted movie is about Vicenza, a teen who lives in a hippie commune with her mom and doesn't know her father.
While her mom is away, Vicenza sneaks out of tucked away community and embarks on a life-changing adventure to discover who her father is.
Double Dad is one of those movies you watch with the whole family on a lazy Sunday. It's uplifting, entertaining, and inspiring.
Besides, the main character, played by Maisa, is so adorable! I don't have children and am far from being a teen myself, but I watched this movie anyway just because of her.
Airplane Mode (Portuguese: Modo Avião)
Category: Comedy, drama, romance (2020)
This movie is about Ana, a fashion student who dreams of becoming a successful stylist.
However, when she receives a proposal to be a digital influencer for a renowned brand, she leaves college to invest all her time in her new job.
The job that at first seemed to be incredible becomes harmful to herself, and she ends up suffering a severe car accident after using her cell phone while riding.
The accident leads her to put her role as an influencer aside. It also forces Ana to spend time with her grandfather Germano in the countryside.
At this moment, Ana returns to her origins and enters an in-depth process of self-knowledge while establishing more affection for her family and for herself.
Chatô: The King of Brazil (Portuguese: Chatô: O Rei do Brasil)
Category: Biography, drama (2015)
Based on the book with the same name, this Brazilian film portrays the life and work of communications magnate Assis Chateaubriand, one of the founders of the Museum of Art of São Paulo.
Chateaubriand, or Chatô, is a guest in a TV show called "The Judgment of the Century," which takes place on the same day he passes away.
At this show, Chatô recalls remarkable events in his life, such as his marriages, an unrequited passion, and how he manipulated the news in the media that he commanded.
It also talks about his troubling connection with Getúlio Vargas (former dictator), which started even before he became president.
The movie is entertaining because it shows important events and happenings of his life with a lot of humor, including polemic topics.
Another Forever (Portuguese: Para Sempre)
Category: Drama (2016)
Another Forever is about Alice, a 40-something woman who experienced great loves and, with them, joys and disappointments.
She always started again and had never given up hope until the love of her life was gone for good.
Alice is then left without expectations of new love. Still, in her grief, alone with her ghosts, she embarks on a journey to find herself taking the spectator from the depths of despair to the wonders of the world.
It's a mindful and profound movie about loss and love.
Operações Especiais (English: Special Operations)
Category: Action, crime (2015)
There is no way to avoid it.
Either because of the historical importance or the impactful images broadcasted on television, the invasion of Complexo do Alemão is a full plate for the cinema under the most diverse aspects. From psychological to social reasons.
To give you some background, Complexo do Alemão is a large area comprising many favelas in the northern region of Rio de Janeiro City.
And the police invasion resulted in the execution of about 20 people, where more than half wasn't involved with trafficking.
With an eye on the diversity of genres, the director Tomás Portella explores the theme in a world where the traffickers from several of those favelas fled to peripheral cities.
He also addresses the sensitive issue of police honesty, together with its impact on society in an action movie. That's what Operações Especiais is about.
The main character, Francis, is a rookie blue who is sent with her battalion to one of those cities where the traffickers fled to.
And among corruption, bullying, and misogyny, the ethics of the corporation is widely discussed in an exciting action movie.
Rich in Love (Portuguese: Rico de Amor)
Category: Comedy, romantic (2020)
This is the story of Teto, a boy who falls in love with Paula and pretends to be from a different reality to gain her love.
But the story takes a different turn when he says he says the truth to the love of his life.
Sergio
Category: Based on real life, drama (2020)
This movie is about the life of Sergio de Mello, a charismatic Brazilian diplomatic who worked in Baghdad in 2003.
The movie features the events that took place in the Middle East, from the disagreement with an American diplomat to a terrorist offensive in his hotel and more.
It's a beautiful blend of history, romance, and humanity.
Documentaries
Here are all Brazilian documentaries available on Netflix.
Mystery Lab (Portuguese: Mundo Mistério)
Category: Animation, comedy (2020)
Host Felipe Castanhari, a YouTube star, explores science, history, mysteries, and marvels, examining mind-blowing facts or mysterious phenomena with help from his lab buddies.
Opinions are quite divided about this Brazilian documentary because of the light and comedic way things are presented.
Still, while most documentaries that try to disprove or examine mysteries usually look for supernatural or extraterrestrial arguments, the Mystery Lab sticks to science and facts, which I find far more interesting.
Not only that but while the series feels like a science show for preteens and teens, it does have a lot of useful information in each episode, presented in a way that's clear and concise.
The Edge of Democracy (Portuguese: Democracia em Vertigem)
Category: History, politics (2019)
The Edge of Democracy is a documentary that explores the political period after the war to Dilma Rousseff's impeachment process to the election of Jair Bolsonaro.
The film has intimate and exclusive images from behind the scenes of the ABC Metalworkers Union and the Palácio da Alvorada–the president's house–, while the vote for Dilma's fall took place.
Furthermore, the documentary ends with the statement of a failed system, a fragile democracy, and a broken society unable to reconnect with itself. It ends with the idea that we Brazilians would be united, ironically, only by the disbelief in the notion of collectivity.
Rather than alarming people about the imminent chaos, the filmmaker prefers to point out that Brazil needs a much broader political reform than the election of one candidate or another.
The Edge of Democracy is by far one of the best Brazilian documentaries to understand the recent political events in the country.
Cidade de Deus: 10 Anos Depois (Portuguese: City of God: 10 Years Later)
Category: Social issues (2013)
As the title says, it remembers the ten years since the release of the acclaimed Brazilian movie, Cidade de Deus, or in English, City of God, that received four Oscar nominations.
It shows the transformations experienced by the actors in the last decade, and proposes some interesting questions to the spectator, such as "can art change people's lives?"
When it comes to the social issues covered in the commercial movie, the documentary talks briefly about what could actually be the main topic of the story.
Nevertheless, it's interesting to see what happened to the cast, and more importantly, the white privilege popping up between the stories.
Killer Ratings (Portuguese: Bandidos na TV)
Category: Crime (2019-)
This series-documentary is the real story of Wallace Souza, a television TV host accused of planning the murders he addressed and investigated on his TV show.
For ten years, he ran the "Canal Livre," a successful crime news TV show, which surpassed the audience of the country's significant shows in some cities.
However, an ex-police officer denounced Wallace and his son Raphael in 2008. They were accused of being the leaders of a criminal organization that murdered several criminals to leverage the audience of Canal Livre and, consequently, to control the crime scene in Manaus.
This Brazilian series is based on horrific actual facts.
Forever Chape (Portuguese: Para Sempre Chape)
Category: Soccer, sports (2018)
In 2016, Chapecoense, a soccer team from the city of Chapecó, qualified for the final of the South American championship, something unprecedented for the club until then.
However, the historic journey was interrupted on November 28 of the same year, when the plane carrying the team for the big game suffered a severe accident, losing the lives of 71 people.
After months of mourning and much commotion, Chapecoense rose from the ashes. The team now continues the legacy of those who left, heading for the top again.
Vai Anitta (English: Go, Anitta!)
Category: Reality-TV (2018-2020)
This documentary is basically a "behind the scenes" of the hectic routine of one of the most famous Brazilians at the moment, the singer Anitta.
From her shows in Brazil and abroad, to her interaction with fans on social networks and going through her personal life, this documentary shows it all.
It also presents her professional life as an open book, and the challenges the singer faces along the way.
Radical: The Controversial Saga of Dada Figueiredo (Portuguese: Radical – A Controversa Saga de Dadá Figueiredo)
Category: Biography (2013)
With reports, images, and videos, this Brazilian documentary portrays the story of the famous and controversial surfer Dadá Figueiredo chronologically.
Dadá rose quickly in his career and was an icon of the sport in the 1980s.
However, his career had plenty of ups and downs because of his attitude, making him the greatest national anti-hero.
Radical is a documentary that aims to contextualize his story and to register the ups and downs of his affective, personal, and professional life.
Laerte-se
Category: Biography, transgender (2017)
This documentary portrays the journey of the Brazilian cartoonist Laerte, considered one of the most prominent of its kind in Brazil.
The artist lived as a man for 57 years, when she assumed her transsexuality, and, since then, she experiences a unique and personal journey about what it is, in fact, to be a woman.
Laerte's impressive talent as a cartoonist is also explored throughout the movie.
The Beginning of Life (Portuguese: O Começo da Vida)
Category: Family, education (2016)
This documentary is an in-depth analysis and a passionate portrait of the first thousand days of a newborn. The real beginning of human life.
This period is considered a crucial post-birth time for the healthy development of the child, both in childhood and in adulthood, where parents need to be as careful, loving, and caring as possible.
This informative series-documentary should be watched by every parent!
Special short movies
Rafinha Bastos: Ultimatum (Portuguese: Rafinha Bastos: Ultimato)
Category: Stand-up comedy
Rafinha Bastos is a stand-up comedian who made an off-color joke that nearly cost him everything.
In this stand-up comedy show, Rafinha talks about that moment of his life, and also talks about more personal happenings, such as his divorce and finding love again.
The Last Hangover (Portuguese: Especial de Natal: Se Beber, Não Ceie)
Category: Comedy (2018)
The Last Hangover is a satirical short comedy made by Porta dos Fundos as a special episode for Christmas. For their weekly show, they release much shorter episodes.
Porta dos Fundos is a stand-up group mostly known for creating smart and sarcastic short movies criticizing every aspect of life, from religious intolerance to homophobia to misogyny and more.
And The Last Hangover is no different.
The morning after the Last Supper, the 12 apostles wake up with a hangover only to find that their messiah, Jesus Christ, has disappeared. Confused, they need to find out what happened to Christ.
It's entertaining, and I highly recommend it. Just don't take it too seriously.
The First Temptation of Christ (Portuguese: A Primeira Tentação de Cristo)
Category: Comedy (2019)
The First Temptation of Christ is another version of The Last Hangover that was released a year after the latter.
While in the first movie Jesus Christ is drinking a lot and shown as a "macho," here he is gay.
Sadly, thousands of people in Brazil wanted the government to prohibit the broadcast of this episode because Christ is portrayed as gay. In contrast, people didn't even blink at the previous episode where he acts like a "macho" man.
That says a lot about where many people in Brazilian society are as far as intolerance and machismo goes.
Either way, I highly recommend this episode!
Brazilian movies on Amazon Prime:
City of God
Elite Squad 1
City of Men
Wasteland
Brazilian films you should watch if you can:
Two Sons of Francisco
Orfeu Negro
Lisbela and the Prisoner
Central Station
Carandiru
O Auto da Compadecida (one of my favorite Brazilian movies ever!)
Bye Bye Brasil
Dona Flor and Her Two Husbands
Brazilian movies
Many times, films reflect social problems from the countries where they come from.
That's not only a way to teach the world a little more about that society but also criticize a specific issue.
As a result, plenty of Brazilian movies talk about favelas, political issues, and corruption. Still, don't think that's a summary of the country.
Brazil is a complex society with far more than criminality, soccer, and carnival. The country has some of the world's prettiest landscapes, most excellent cuisines, and warmest people.
Whether you want to watch Brazilian movies to learn more about our society, to see some local spots for an upcoming trip, or simply because you are interested in the local cinematographic scene, consider the background of whatever you are watching.
Also, embrace the differences. Doing this is essential to understand the full picture.
I promise you won't get bored. 😉
Best Brazilian movies to learn Portuguese
While most people search for Brazilian films because they want to watch something new, language students use them to practice Portuguese.
If that's your case too, be sure to start slowly and don't be too hard on yourself. For instance, some of the movies mentioned above use plenty of slangs that might be hard to follow.
Either way, you will also want to listen to the radio as well as to some Brazilian songs on Youtube.
I promise to publish some articles in the near future filled with resources to learn Brazilian Portuguese. Still, if you're interested in Brazilian culture, you might want to read some of these books about Brazil.
Anyway, I hope you like at least one of these Netflix Brazil movies!
Did you like this article about the best Brazilian movies on Netflix? Then share it with a friend who might like it too!