Wondering what top things associated with Brazil are? Here's a comprehensive list for you!
I've traveled a lot in Europe, North, and South America, and I can tell from my personal experience that some relatively positive things are often associated with Brazil, my home country.
Obviously, some people might associate negative things with Brazil. Still, fortunately, none of them came up in my personal research, so that's why I'm leaving them out of today's post.
I hope you like it!
Things associated with Brazil
This is a list of the 17 things most associated with Brazil. They don't necessarily need to come from the country, but when most people hear the word "Brazil," that's what comes to their minds.
Soccer
Soccer and Brazil is a no-brainer. The country boasts not one or two, but five World Cup titles, making it the country with the most World Cups.
The Brazilian male soccer team won the following World Cups: 2002, 1994, 1970, 1962, 1958.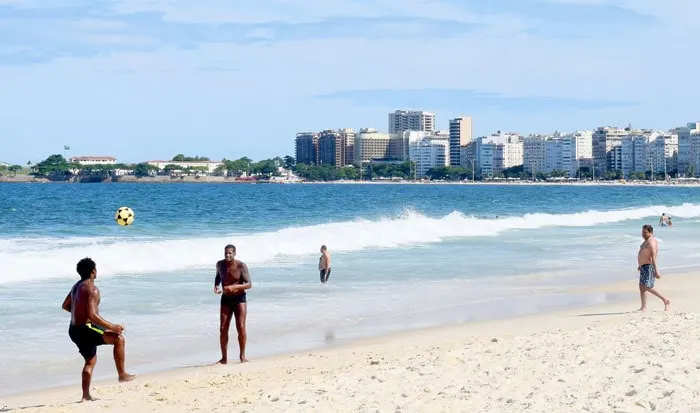 Brazil is also the only team to have played every tournament.
Beyond that, the country has had some of the world's best soccer players, such as Pelé, Ronaldo, Roberto Carlos, and Neymar.
No wonder soccer is one of the things associated with Brazil.
Carnival
Brazil's biggest festival and holiday, Carnival, is a unique party to celebrate in the country.
Millions of Brazilians take the streets, wear costumes or colorful outfits, and enjoy the summer weather while dancing and singing.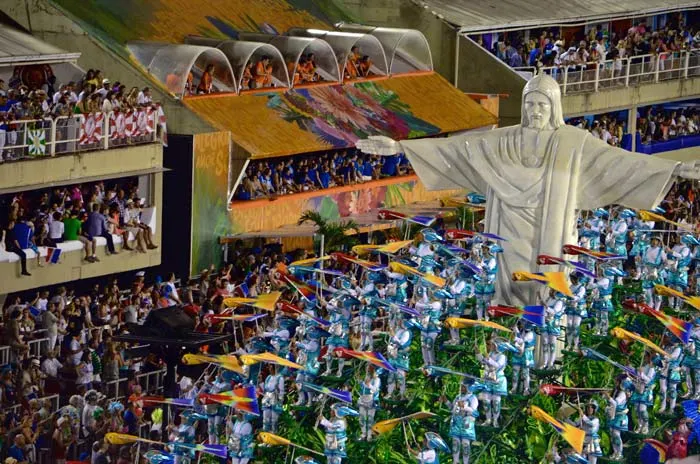 You won't get a better description of Carnival in Brazil anywhere else.
And because we LOVE this holiday and celebrate it like no other country, Carnival makes the top 3 things associated with Brazil. Would you disagree?
Beach
What would you associate with Brazil: skyscrapers or beaches?
It's another no-brainer, right?
While we do have many big cities, I'm looking at you São Paulo, Brazilian beaches are incredibly beautiful and mind-blowing!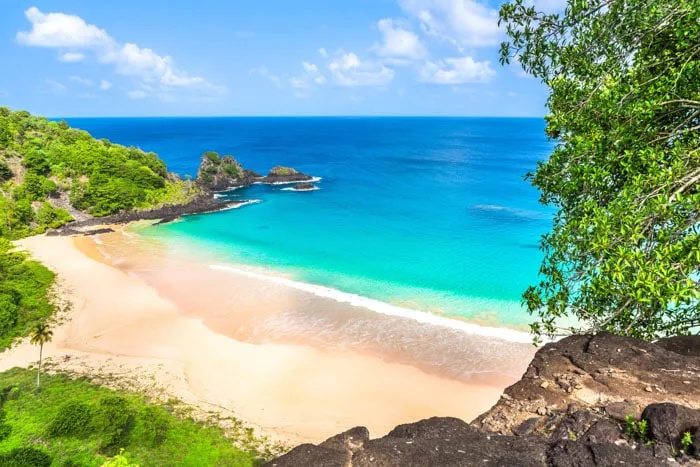 Close your eye and imagine what Brazil is like if you haven't visited yet. What do you see? I bet a white sand beach with crystal clear water teeming with wildlife.
Well, know that you aren't wrong. We do have countless coastal paradises from north to south, including some excellent beaches in Rio de Janeiro, São Paulo, and Florianópolis. So you're right to associate it with Brazil.
Yet, our coast is just a tiny part of the country's beautiful and diverse landscapes.
Summer
Well, winter isn't something most people associate with Brazil, I know. Still, it can snow in the southernmost states of the country, although not often.
Most of us Brazilians know two seasons only–summer and a mild winter.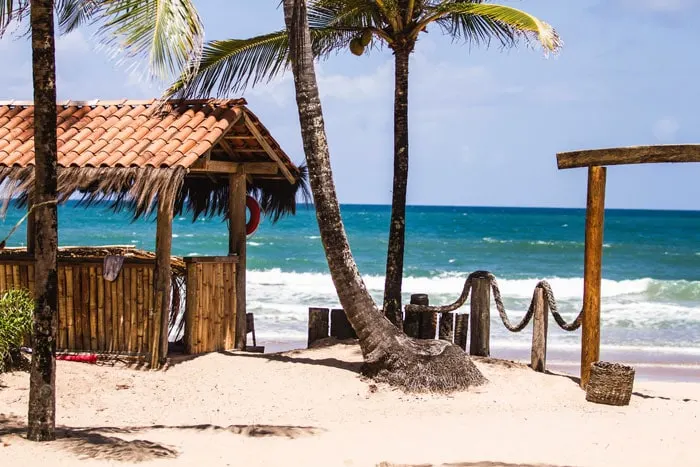 Fall and spring aren't experienced in Brazil as most European and North American countries. We don't have those orange-hues and streets filled with leaves, unfortunately.
However, the shoulder seasons are one of the best times to visit Brazil to avoid extreme temperatures and crowds.
Lively music
Carnival, summer, beach…I get why most people associate lively, Latin-ish music with Brazil.
Due to the favorable weather conditions, life happens outside for many people and better yet if we can play our favorite songs in the meantime.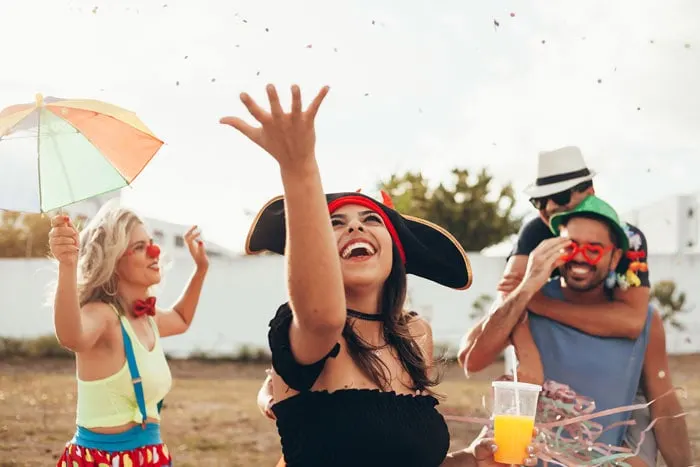 Not only that, but we Brazilians, well, most of us got moves. We love partying, dancing, and being happy, making perfect sense to associate lively music genres with Brazil.
Samba
I had to mention it, right?
This typical Brazilian music genre is one of the most obvious things associated with Brazil, and rightly so because it is a genre that goes deep in our historical roots.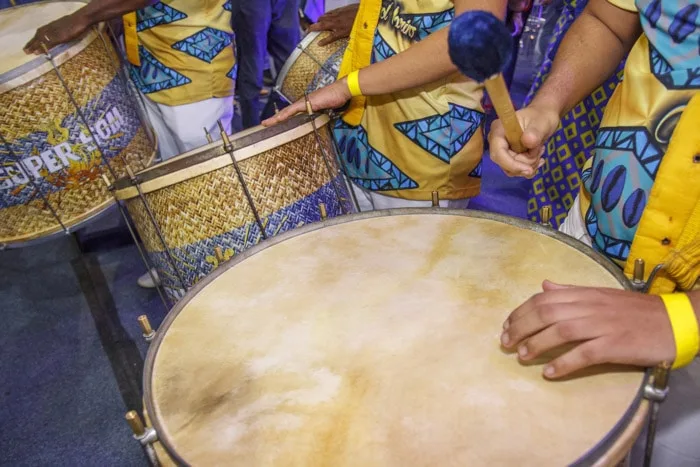 Beyond that, samba brings the whole combo with it: 1) it is a lively music genre, 2) perfect to dance, 3) widely played during Carnival, and 4) has those summery vibes. Need I say more?
Beautiful women
Beautiful women are one of the things associated with Brazil that borders stereotypes as many people refer to women as if the only outfit we had at home are tiny bikinis.
While we do have tiny bikinis, more on that later, Brazilian women are far more than that, speaking from personal experience.
I like to think that people from my country are beautiful because they have big hearts and a friendly soul.
Physical features? Yes, we have millions of beautiful people. In fact, our country has just as beautiful women as Italy, Angola, Barbados, and the Philippines have.
Bikinis
Well, not just bikinis, but tiny bikinis, right?
Yes, the bikinis in Brazil are relatively mini compared to those in Europe and North America.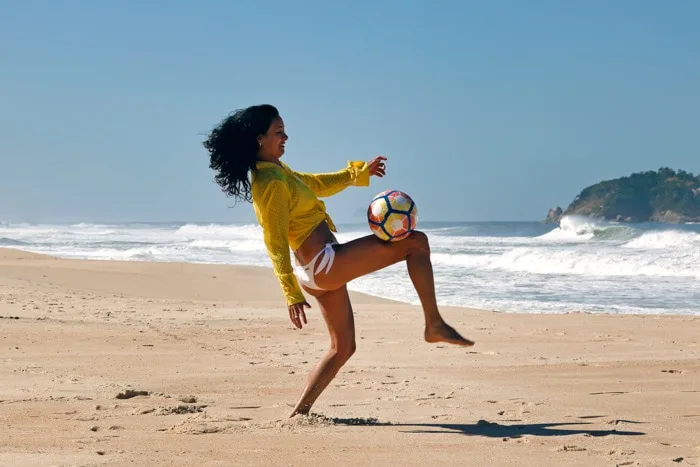 For us, showing most of our backsides on the beach isn't a big deal as it is in many countries worldwide, so it's understandable why most people associate it with Brazil.
However, here goes a fun fact for you, nudism and topless are frowned upon in the country. That's a no-no.
Capoeira
Capoeira is a style of dance fighting associated with Brazil because, well, it was developed in the country.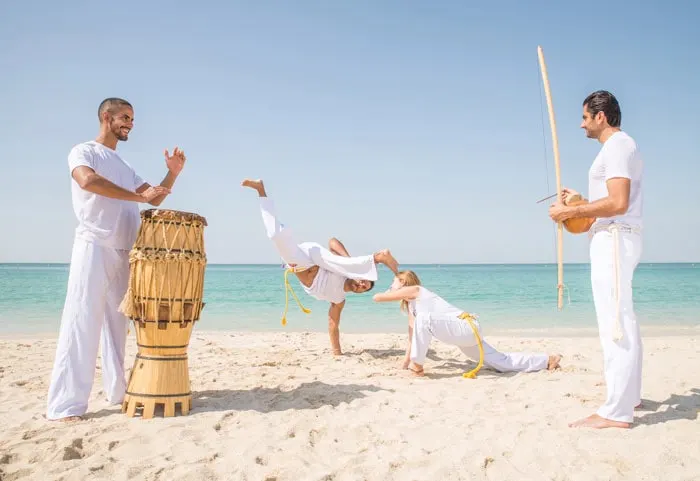 This Afro-Brazilian martial art combines elements of dance, acrobatics, and music and was developed by enslaved Africans in Brazil at the beginning of the 16th century.
UNESCO declared a capoeira circle, where a group of people plays instruments around the fighters, intangible cultural heritage of humanity.
Coffee
Have you ever had Brazilian coffee? It's good!
Our coffee is not only delicious, but it accounts for 41%[1] of the world's production, which is why it is one of the things associated with Brazil.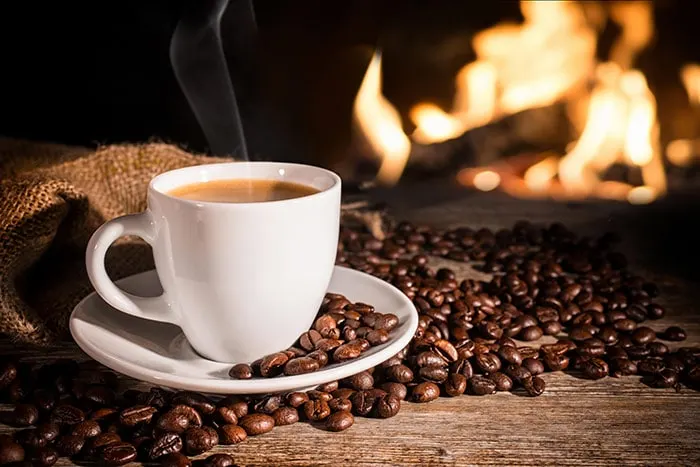 As coffee lovers, we Brazilians enjoy kicking off our day by drinking a freshly brewed cup of coffee. But we also drink many others throughout the day.
Nature and wildlife
Brazil is the Earth's biodiversity hub.
Between the Amazon Rainforest and the Atlantic Forest, the woody savanna-like cerrado, the massive inland swamp known as the Pantanal, and a range of other terrestrial and aquatic ecosystems, Brazil leads the world in plant and amphibian species counts.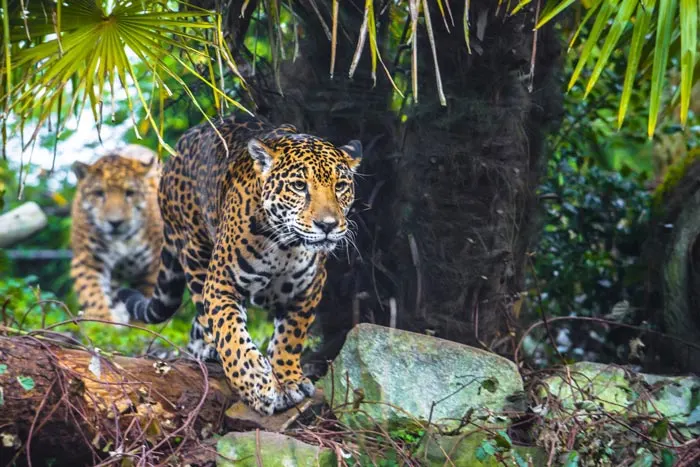 It ranks second in mammals and amphibians, third in birds, reptiles, and fish.
In fact, it might be difficult not to see animals in Brazil while visiting the country.
Granted, you won't spot them in big cities, only the little monkeys when wandering in some parks in Rio de Janeiro, but chances are you will visit other places in Brazil and get a chance to spot wildlife.
After all, toucans, macaws, jaguars, monkeys, and pink dolphins are some of the things associated with Brazil, and if you're lucky, you will see them.
The Amazon
Most people associate the world's largest forest with Brazil. Granted, about 2/3 of the Amazon Rainforest lies in the country–soon to be zero thanks to our president.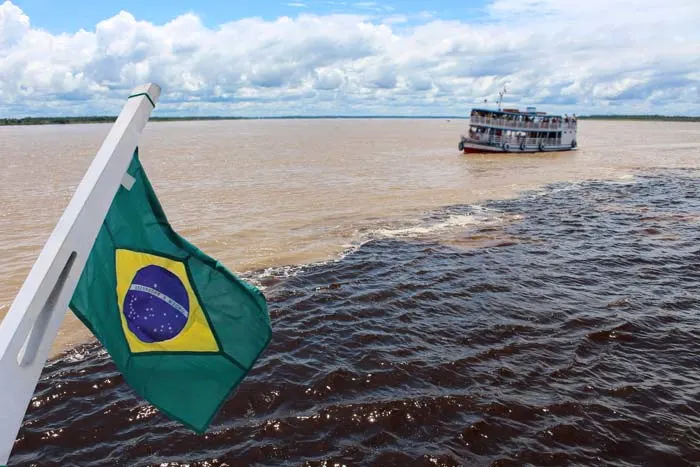 But anyway, Brazil has not only a large part of the Amazon, but also boasts most of the major biomes and geographical features in the world, including incredible waterfalls, islands, deserts, and savannahs.
Tropical fruits
With excellent weather and enough land, it comes as no surprise that tropical fruits are one of the things associated with Brazil.
We have a wide variety of juicy and tasty Brazilian fruits and grow plenty of fruits that are not native.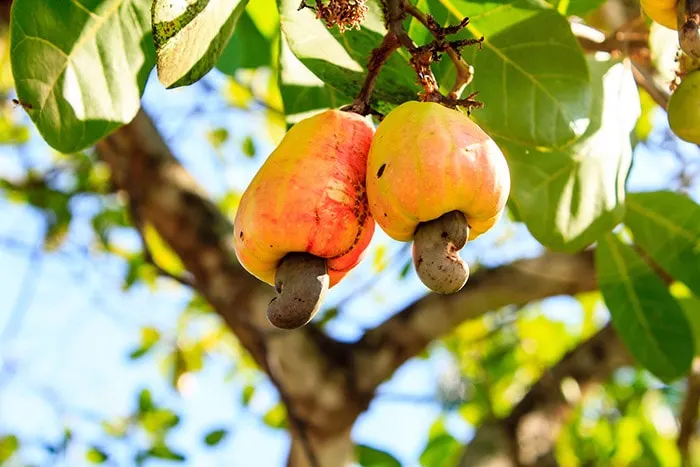 Besides, we have some Brazilian recipes that call for these fruity foods and use them in our favorite cocktails, such as the caipirinha, the national drink made with cachaça.
Havaianas flip flops
I'm a person who hates generalizations and hardly ever uses the words "always" and "never."
However, I will be daring today and make a bold statement: I believe every Brazilian has the Havaianas flip flops.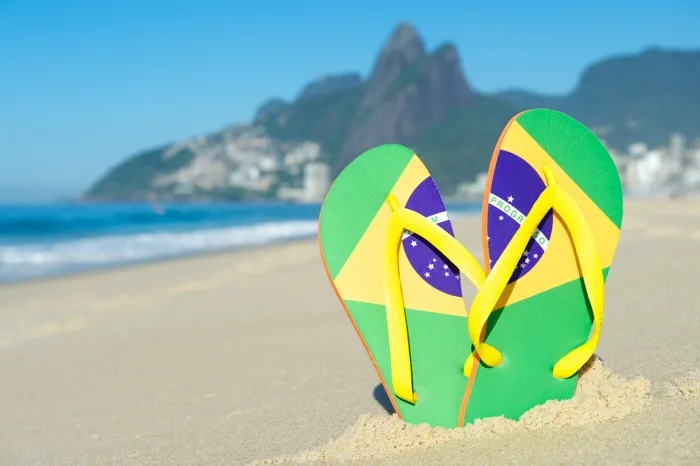 I can't remember a single person in my home country who doesn't have one of these ultra-popular flip flops. That's why I'm not surprised when I hear they are one of the things associated with Brazil.
Paradise
Incredible islands like Fernando de Noronha, impressive waterfalls like the Iguazu Falls, mind-blowing national parks like the Chapada Diamantina, fantastic deserts like the Lençóis Maranhenses, should I go on?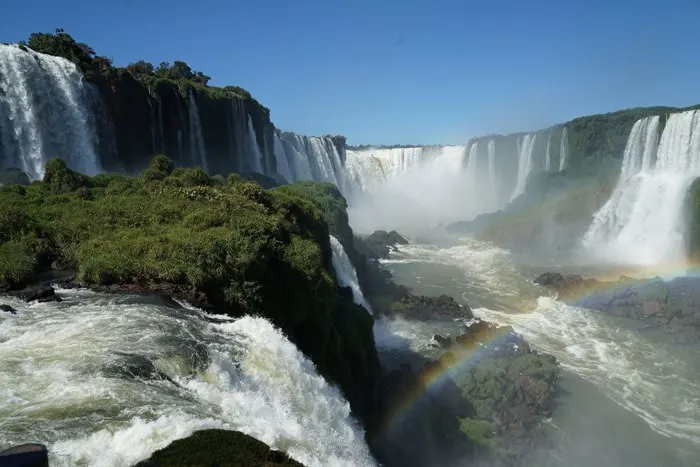 Brazil is an idyllic land, and it makes perfect sense to have this word associated with the country.
Favelas
Even though Brazil is a fantastic country, it also has a lot of room to improve.
Many people associate favelas with Brazil because we indeed have many of those communities where the residents 100% deserved better living conditions.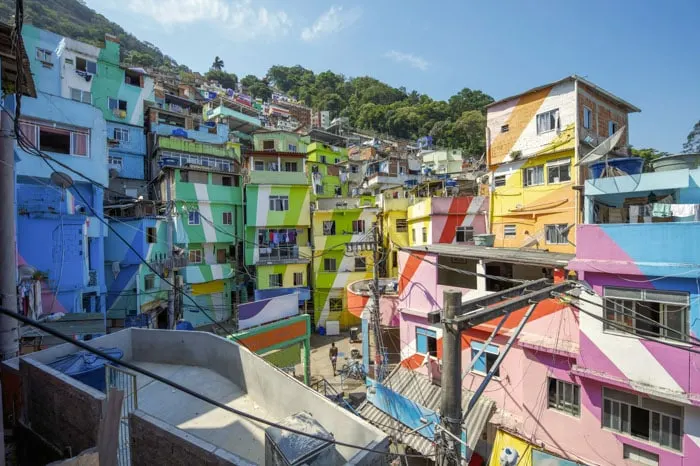 But the reason for that is rooted in our history and goes back to a period of slavery and racism. It is a sign that we have failed and continue to do so as a society.
Most people living in favelas are honest, hard working residents. They "just" happen to live in an urban area with low standard of living.
Happiness
It is not a coincidence that our people are one of the reasons why people visit Brazil. We usually have a welcoming and upbeat soul.
That's why happiness is one of the most incredible things associated with Brazil.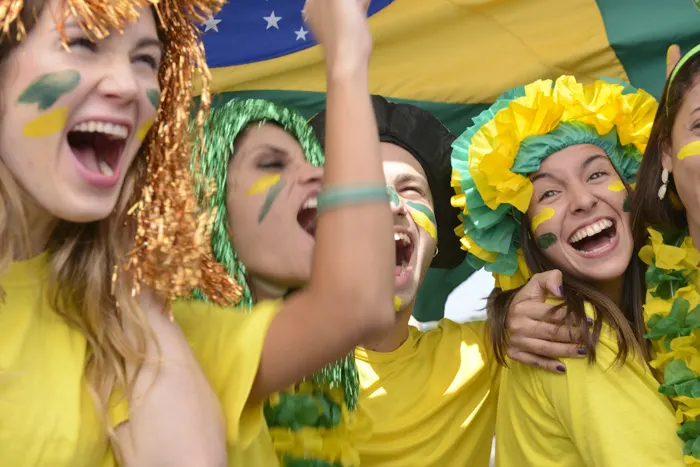 I, too, associate lots of happiness and good energies with my country. Maybe because of our party culture with Carnival, soccer, and festivals.
No matter where you go in Brazil, I bet you will find lots of smiles on your way.
Name something you associate with Brazil
I've told you what many people associate with my country based on my personal experience and online, so now it's your turn.
Tell me something you associate with Brazil. You can use the comments section below.
I'm curious about it and would love to hear from you!
Did you like this post about things associated with Brazil? Then share it with friends who might like it too!