São Paulo City is Brazil's vibrant financial center and is the foremost industrial center in Latin America.
This city is a melting pot of cultures from South America to Asia.
Not enough time to read this article in one sitting? Save it for later!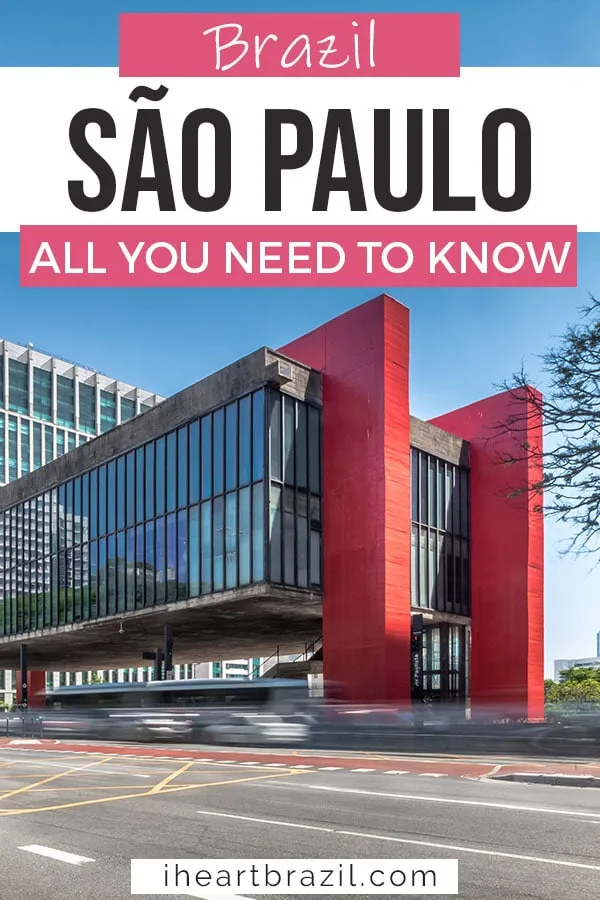 São Paulo City
If you want detailed information on what to do, you might want to read my guide on the best things to do in São Paulo.
Motto: Non ducor, duco (Latin for "I am not led, I lead")
Nickname: Terra da Garoa (English: Land of Drizzle) and Sampa
Founded: January 25, 1554
São Paulo population: 11,253,503 (2019)
Elevation: 2,493 feet (760 meters)
Dialing code: +55 11 – Good to know if you need to call a phone while in Brazil. But for that, you'll need a Brazilian SIM card though.
São Paulo itineraries
Because São Paulo is such a massive city, you can easily spend a week visiting tourist attractions and offbeat spots.
Still, shortly, I'll link to a complete São Paulo itinerary guide (from a day to a week) to help you plan your trip.
In the meantime, these comparisons of São Paulo tours will also be useful to your itinerary.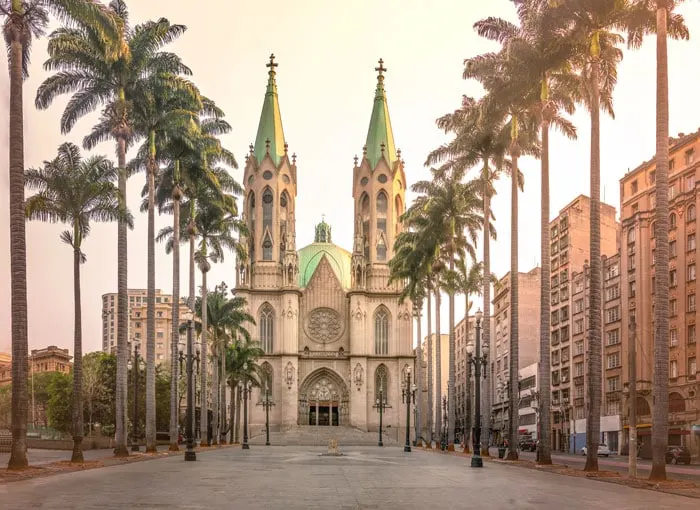 What is São Paulo best known for?
São Paulo City is best known for having a skyline filled with tall buildings. It is a city famous for its pulsating financial center, grand cultural events, and vastness.
Is São Paulo safe for tourists?
On average, yes. There are widely spread rumors among the international community about how dangerous the city is.
Some unsafe parts of São Paulo should definitely be avoided, but the point is most tourists will never go there.
Be sensible and use common sense, that should be enough to keep you safe.
Travel insurance for São Paulo
As someone who travels a lot, I can't recommend travel insurance enough!
I've been robbed in Spain, needed medical assistance in Germany, and had to cancel a trip due to medical reasons, just to name a few situations.
And in each of those times, the hassle would have been 100x worse if I didn't have travel insurance.
I didn't expect those incidents to happen, but they did.
Why am I saying this? You won't want to travel to another country (where you don't speak the local language) and have to communicate with the residents to get help in a stressful moment.
For a couple of dollars a day, you're insured for many situations, and all you have to do is pick up the phone and get in touch with the insurance company.
I use and am happy with Safety Wing and recommend their services to friends and family. Get a quote here.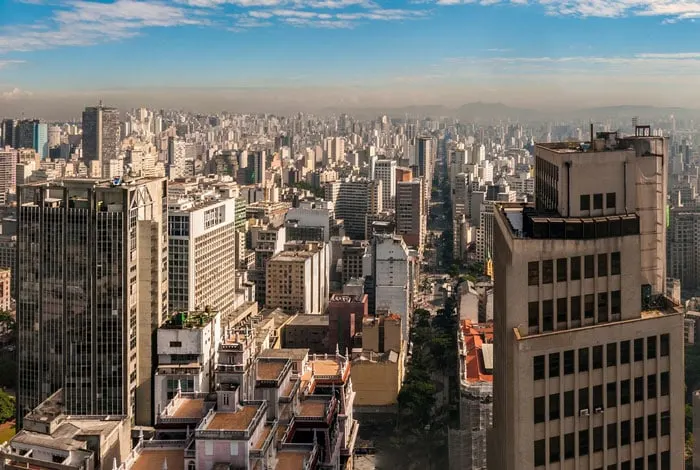 City of São Paulo trip planning
Here are some essential things you need to know to plan your vacation to São Paulo.
Best time to visit São Paulo
All year long. Winters are a little cold, nothing like European winters; summers can get hot, but nothing is unbearable.
In the summer, showers fall at the end of the afternoon. You will want to keep that in mind to avoid being caught by surprise in the middle of the street or traffic jam.
Besides, São Paulo is a pleasant city all year long.
Holidays in São Paulo
Most holidays in Brazil are widely religious, such as the carnival. In addition to those, the following holidays are exclusive of São Paulo City:
January 25: São Paulo's Anniversary
July 9: State Rebellion Day
Major events and festivals in São Paulo
Gay Parade – The world's 2nd largest parade is full of colors and joy! It happens every year around June at Paulista Avenue.
Virada Cultural – The world's biggest 24-hour festival brings all sorts of performances spread across the city, from singers to artists to dancers. It happens in May.
São Paulo Biennial – The world's 2nd oldest art biennial features international and Brazilian artists in a great exhibit. It usually happens every two years on an even-numbered year, Sep-Dec.
Carnival – From street parties to major parades at the Sambadrome, carnival in São Paulo is a serious business.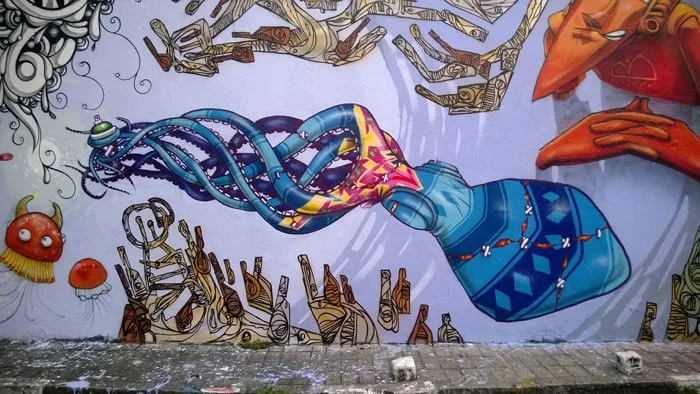 Rough budget
Budgeting is an essential part of planning your trip to Brazil.
And to help you budget a trip to Brazil, more specifically São Paulo, I broke down in categories that you can expect in terms of costs.
Accommodation types
Budget: Around $5-20 per night for a dorm bed or under $50 for a double.
Mid-range: Around $50-110
Luxury: Around $110 per night or more
Food
The sky's the limit. As I said before, you can find all sorts of eating venues in São Paulo, from small family-owned to 5-star Michelin restaurants.
That means you can find good food in São Paulo from $5 to $100/course – it all depends where you walk into.
Still, you can easily find delicious meals for $5-10.
Transportation
Bus and metro are pretty affordable in São Paulo City, R$4,40 each for a one-way ticket.
If you have a reusable card, you get a discount when transferring between bus-metro within a specified period.
However, buses can be unreliable as there are massive traffic jams in the city, causing the buses to be often late.
Outside of peak hours, if the bus connection isn't the best, you might want to take an Uber – it's relatively cheap and works fine.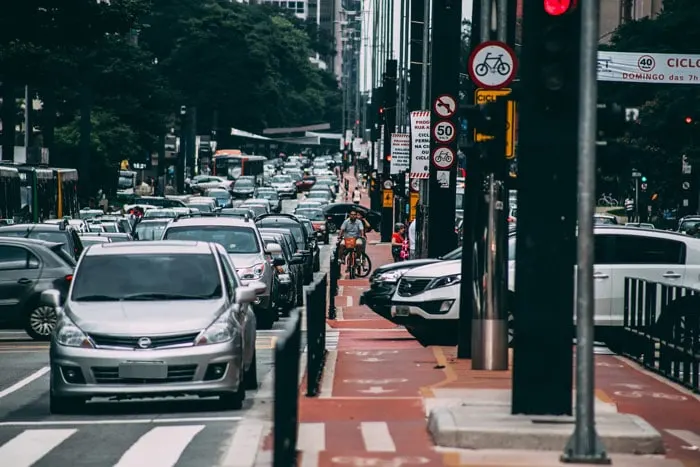 Accommodation
Just as for restaurants, you can find all sorts of accommodation in São Paulo, from basic hostels to 5-star hotels.
However, because SP is such a massive city, it can be overwhelming to look for a comfortable place to stay near the main attractions or with a good public transportation connection.
Thinking of that, I wrote a practical guide on where to stay in São Paulo, where I talk about the best neighborhoods in the city, the best attractions nearby each one of them, and more.
All of that broken down for each budget – it's a complete guide!
What to pack for São Paulo
São Paulo is a big city, and like any big city, it calls for anti-theft personal items. Here are some handy products for your trip.
Moreover, I put together a list of essential items, but most tourists forget to add to their Brazil packing list!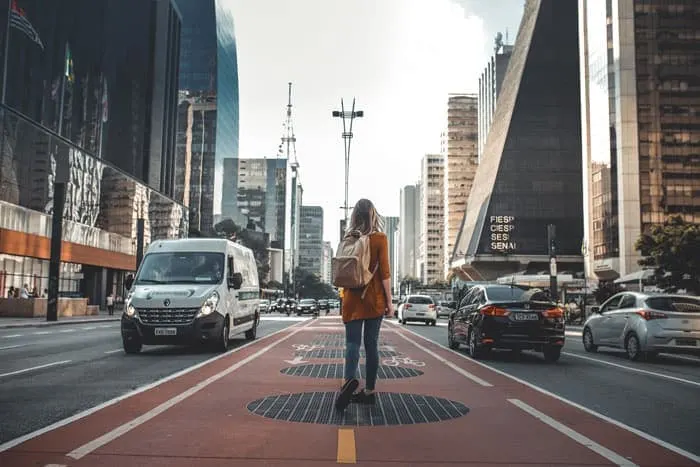 How to get around São Paulo
Here are some tips on how to get around São Paulo.
Rental car
To get around São Paulo City, you're better off without a car – trust me on this.
The traffic jam can be chaotic for those who are not used to our busy streets, so I recommend you only rent a car to visit other cities.
In that case, a car will give you flexibility and comfort and will be much more practical than traveling by bus.
Click here to browse for the best rental car prices.
Bus
Buses, although often late, reach every corner of the city. Also, there are buses to places where the metro isn't available yet, and that's handy as São Paulo is a hilly city.
Good to know, most bus drivers don't speak English.
Train & metro
Metro is a reasonably reliable way to get around São Paulo City, especially outside of peak hours. I hardly ever had to wait long for a metro.
On the outskirts of the town, the train is handy public transportation from the city to nearby municipalities.
Taxi & Uber
Taxi and Uber are both available throughout São Paulo City, from the airport to nearby museums, etc.
Personally, I prefer Uber because it is more affordable. But both have up and downsides as I explain in this article about São Paulo taxis.
Check out my São Paulo travel guides