Looking for things to do in Belo Horizonte, Brazil? You're in the right place!
Brazil has many cool cities. Starting from the vibrant Rio de Janeiro and reaching far to the historical city of Salvador, Brazil is one of the most attractive tourist destinations on Earth.
Well, at least for me. 🙂
Still, many of these places in Brazil are unknown to tourists and still are unique travel destinations that deserve a place on your bucket list.
One of these cities is Belo Horizonte – the sixth-largest city in Brazil. This mostly unknown paradise for international tourists lies in the southeastern region of the country and is a must-visit. Seriously, there's no shortage of exciting things to do in Belo Horizonte.
And because I felt it's a shame that such a beautiful place doesn't get the publicity and praise it deserves, I thought that in this article I would show you the beauty of the city and give you an idea of what to do in Belo Horizonte.
Capital of Minas Gerais State, the city is named because of the lovely view that it offers from the top of Serra do Curral (Stable Mountain Ridge), a mountain ridge framing Belo Horizonte.
Belo Horizonte literally translates to "beautiful horizon."
With a striking skyline of skyscrapers and favelas, Belo Horizonte has tree-lined streets and parks that make it a place worth visiting. Let's get to them!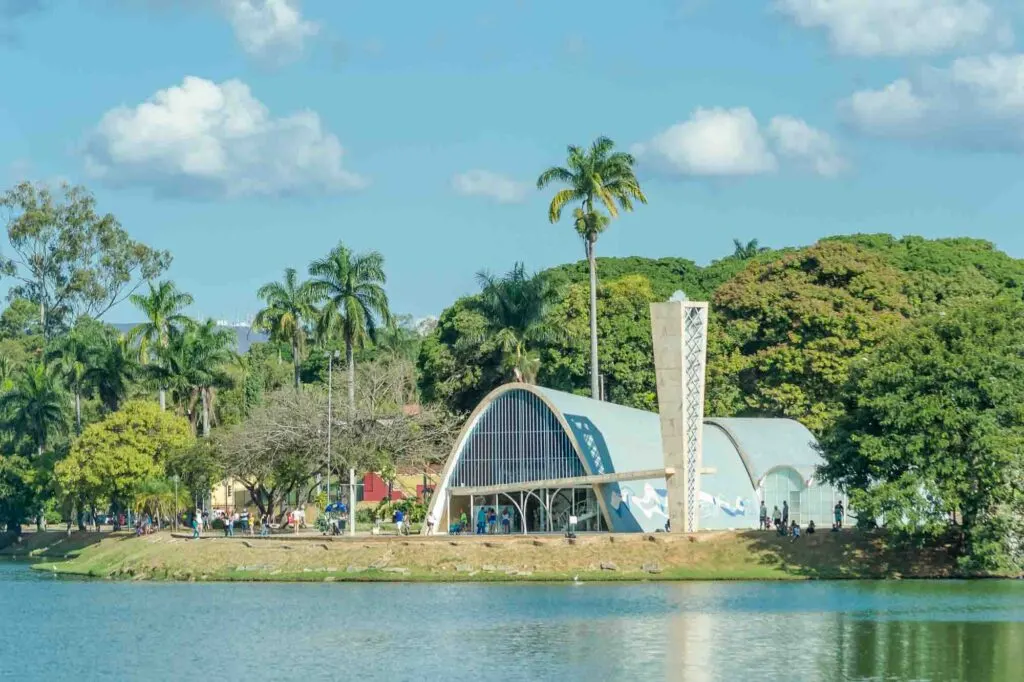 My favorite things to do in Belo Horizonte, Brazil
Historical walking tour – It's not a secret I'm a history lover. I mean, if you're traveling to learn about another place and experience another culture, why would you bother, right? And with this 3.5-hour tour, the guide takes you to the main spots throughout Belo Horizonte while making a geographical, historical, cultural, and architectural contextualization of those places.


Carnival – If you're traveling to Belo Horizonte around this holiday, you have to experience this street party! With lots of glitters, beer, and music, the streets of the city are taken by party-goers and band parades (the so-called "bloco de rua") for about 20 days. It's a bit different from the Carnival in Rio, São Paulo, and Salvador, but it is worth it!


Pampulha walking tour – This 5-hour tour focuses on the cultural and architectural aspects of Pampulha's highlights, the trendiest neighborhood in the city. It's the perfect tour for art and architecture lovers or people who want to limit their travel through Belo Horizonte.
Where to stay in Belo Horizonte, Brazil
Here are some excellent options to stay in two good neighborhoods of Belo Horizonte.
Since you'll most likely be walking your way to many attractions or taking the bus, you will want to stay in a well-located hotel, and these are excellent options that won't break the bank.
Tryp by Wyndham Savassi

Exceptional stay


Located near the center, this hotel is close to many tourist attractions and offers a highly-reviewed breakfast buffet!
Ramada by Wyndham Lourdes

Great location


(Lourdes District) near attractions and parks, features an outdoor pool and fitness center. It's only three blocks from the Álvares Cabral Bus Terminal with a connection to the airport.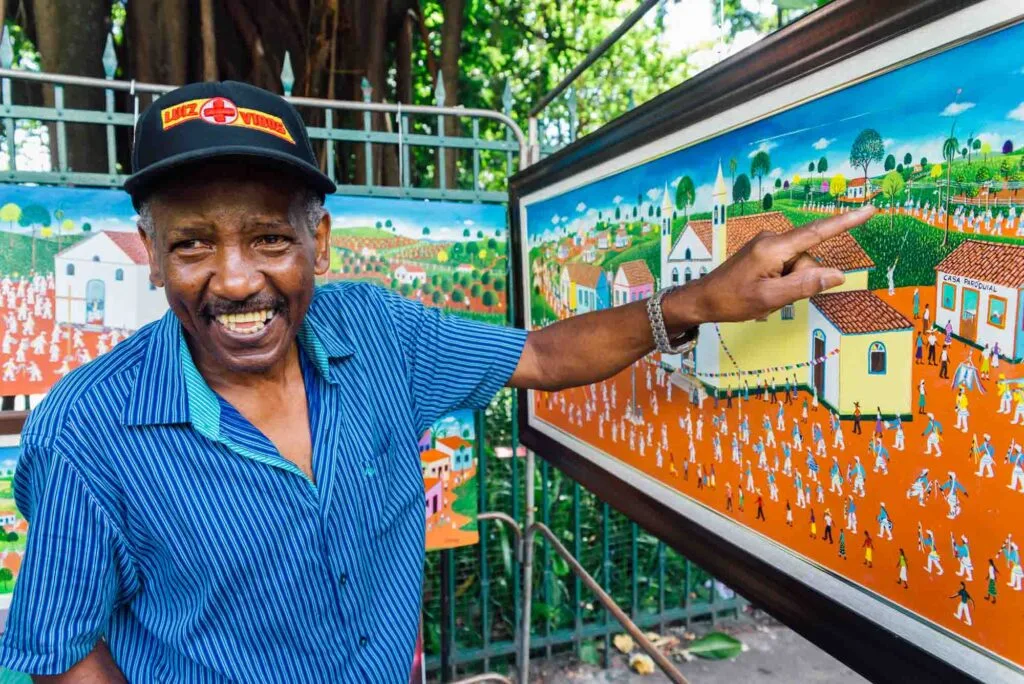 How to get to Belo Horizonte
The city has two major airports – Tancredo Neves (Confins) and Carlos Drummond de Andrade (Pampulha). The first is for both national and international flights, while the latter is only for regional flights.
Confins International Airport
Confins is about 28 miles from Downtown, and you can reach it by shuttle bus, taxi, or Uber.
By shuttle bus: buy your tickets (R$32~ and R$14~) at the airport
Executive line: BH International Airport x Álvares Cabral Bus Terminal. Departures 8 AM-10.30 PM on weekdays, running every hour, and 8 AM-9.20 PM on weekends, running every 2 hours. The trip takes about 50 minutes.

Conventional line: BH International Airport x BH Bus Station. Departures 5.20 AM-12 AM on weekdays, running every 45 minutes-ish, and 6 AM-11.30 PM on weekends, running every hour. The trip takes about 60 minutes.
By Uber or taxi
Because of the distance from this airport to Downtown, taxi costs might be slightly higher. The trip costs *approximately* R$140, but it might increase depending on the traffic on the roads.
On the other hand, Uber prices start at R$60, which is pretty reasonable.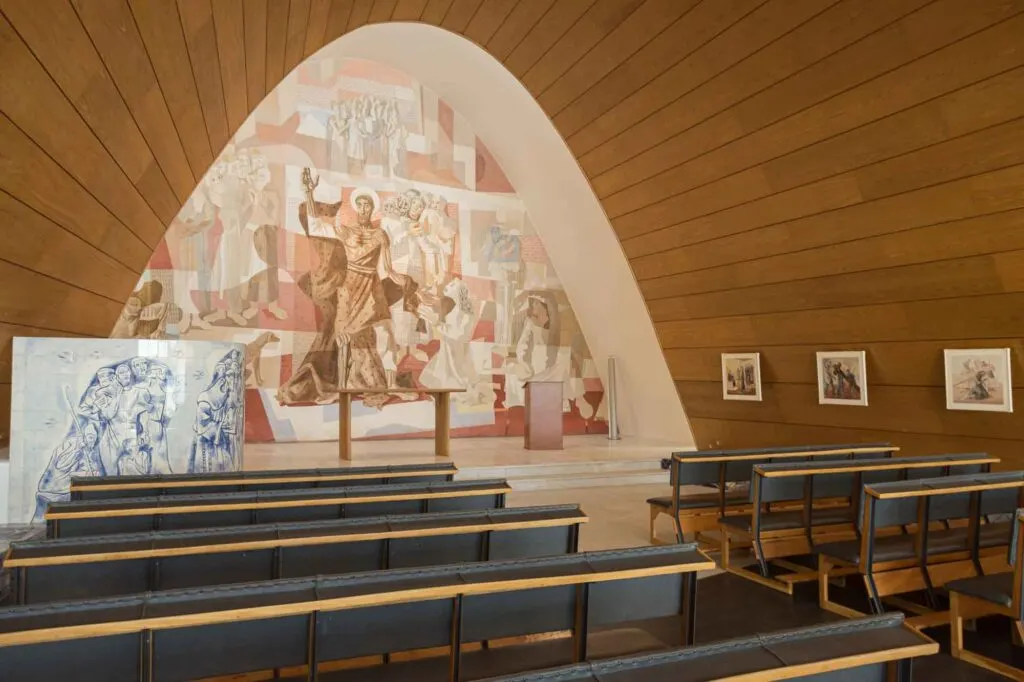 Pampulha Airport
Depending on where you're coming from, you might arrive at Pumpulha Airport, which is only 5.6 miles from Downtown.
Note: bus routes change all the time in Brazil, and I couldn't find online confirmation the executive line from Pampulha Airport x BH Bus Terminal is still active. There should be a shuttle bus, but I don't want to give you false hopes since I can't double-check it.
Alternatively, you could also take an urban bus (5401 line to September 7 Square), but that includes speaking Brazilian Portuguese.
By Uber or taxi
Since this airport is really close to the center, you might consider taking a Uber to save the hassle (R$20~).
Tours from Belo Horizonte to other cities
Minas Gerais has no shortage of great historical towns. Here are some day trips you might consider taking to experience this great state.
Congonhas – It's a lovely small town south of BH. The architectural and urban complex of the city was listed as a national heritage site.
Tabuleiro Falls – The largest waterfall in the state and an excellent place to hike! It's so beautiful there!
Ouro Preto and Mariana – Two lovely small towns but with a vast and important history dating back to colonial times — a must-see in Brazil!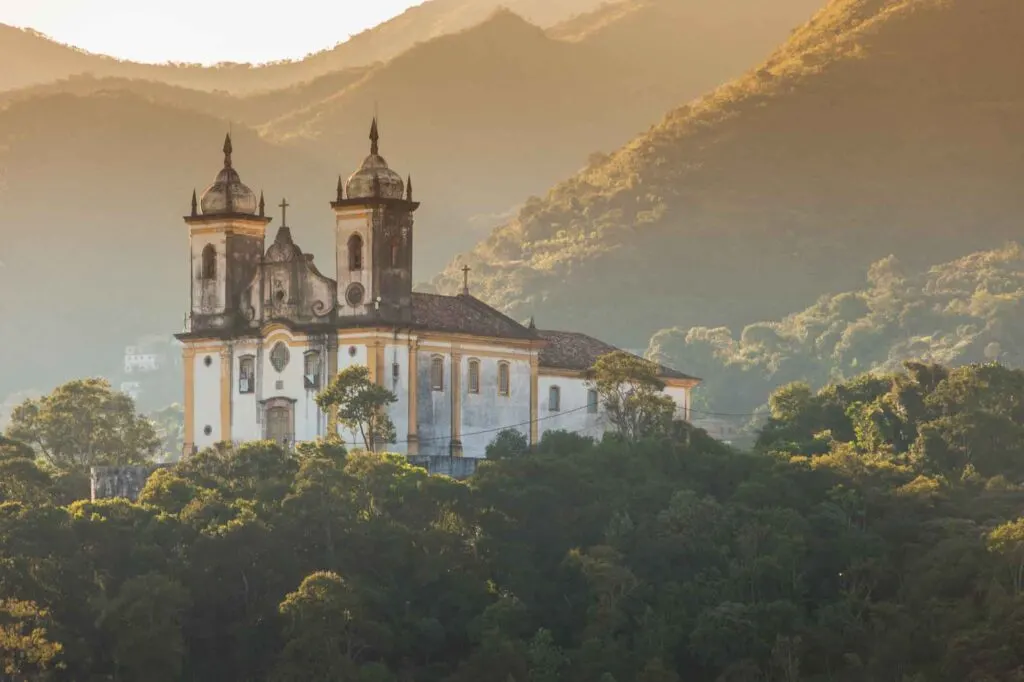 Best time to visit Belo Horizonte, Brazil
Belo Horizonte is located on an elevated plateau above sea level Hence, the summers are warm, humid, and cloudy, and winters are mild, dry, and often clear. It's warm year-round.
Over the course of the year, the temperature typically varies from 52°F to 88°F and is rarely below 42°F or above 92°F.
Best time to visit Belo Horizonte: April through September
Driest months: July through August
Coldest months: June and July
Wettest months: November through January
Warmest months: January and February
If you want to enjoy the gastronomy of Minas Gerais, the best time to visit the city is between April and May, when the capital is bustling with the Comida di Buteco festival, the largest gastronomic contest in Brazil.
But, if you're more into scenic arts, the International Theater Festival takes place in May. This festival is one of the largest in the country and one of the top five in Latin America.
The 21 best things to do in Belo Horizonte
Here are some of the best things to do in Belo Horizonte, Brazil, in no particular order. Enjoy!
1. Enjoy art in the Pampulha Art Museum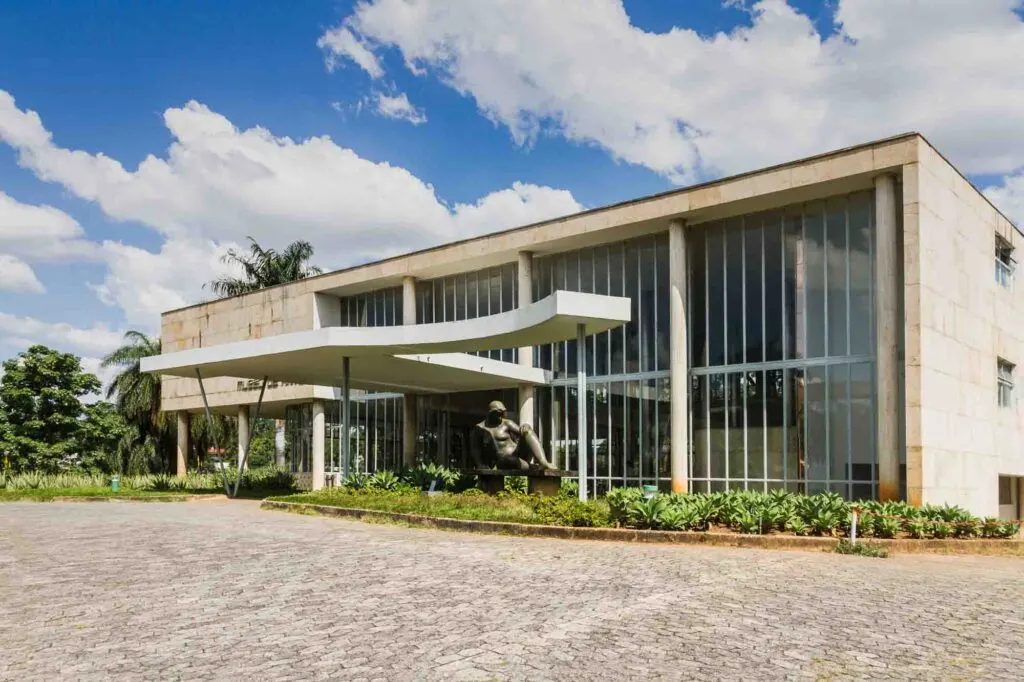 Note: The museum is currently closed for renovation for an undetermined period.
The Pampulha Art Museum (MAP) is the main center for disseminating contemporary art in Minas Gerais and one of the references in Brazil.
In its collection of more than 900 works, there are paintings by Cândido Portinari, Alberto da Veiga Guignard, Di Cavalcanti, Amilcar de Castro, and Tomie Ohtake.
In addition to paintings, the collection includes photographs, three-dimensional objects, prints, drawings, audiovisual material, and documents.
The entire building is surrounded by the gardens of the landscape artist Burle Marx, the same who designed the iconic Copacabana promenade in Rio de Janeiro.
Also, the gardens have a few statues, and the museum features a lovely lagoon–a great place to go for a leisurely walk.
But, one of the most interesting facts about this museum is its building: it was Oscar Niemeyer's first project to be completed at the Pampulha Architectural Complex.
Niemeyer is an acclaimed Brazilian architect that designed plenty of modern buildings in Brazil and around the world.
2. Catch the night lights at the Pampulha Lagoon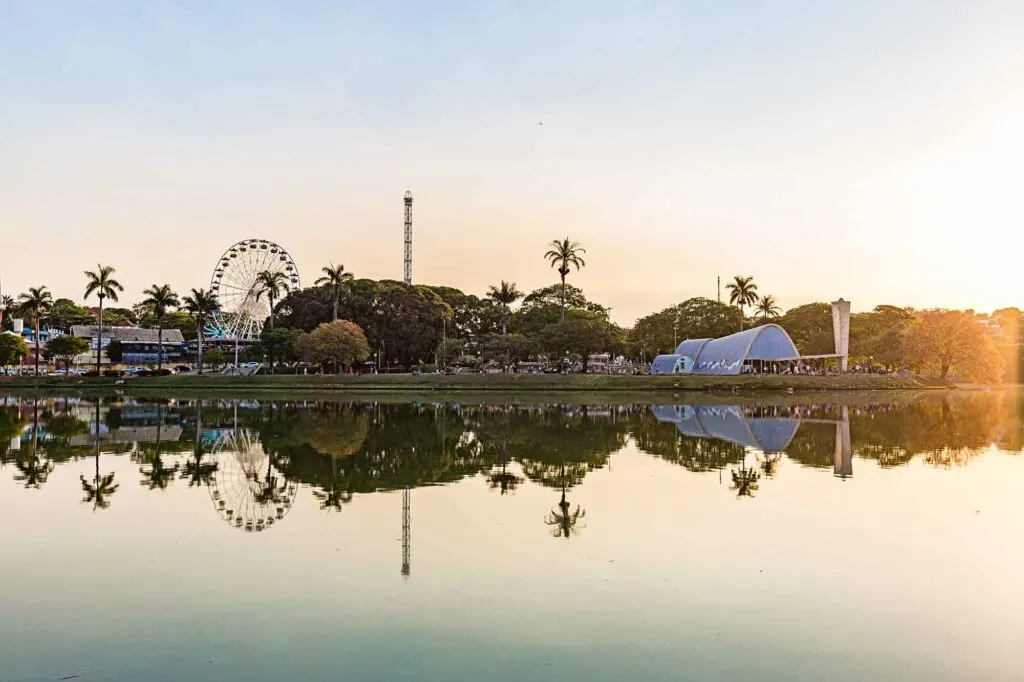 Citizens of Belo Horizonte, Brazil, take great pride in their city and its features.
The Pampulha Lagoon, a magnificent project conceived by the renowned Brazilian architect Oscar Niemeyer, is one of them.
The lagoon is vast, and it would take you a few hours to stroll around it, but it's very accessible by car.
Whether by foot or by car, you MUST stop by the main sights: the Saint Francis of Assisi Church, the Dance House, the Iate Clube, and the Pampulha Art Museum.
Other than the lagoon and its famous buildings, the area is surrounded by beautiful houses and gardens which will take your breath away.
At night, the lights reflecting on the water draw vibrant lines, creating a unique spectacle.
An opportunity for a night walk around the Pampulha Lagoon should not be missed! Consider sparing some time for it if you're visiting Belo Horizonte.
3. Explore the São Francisco of Assis Church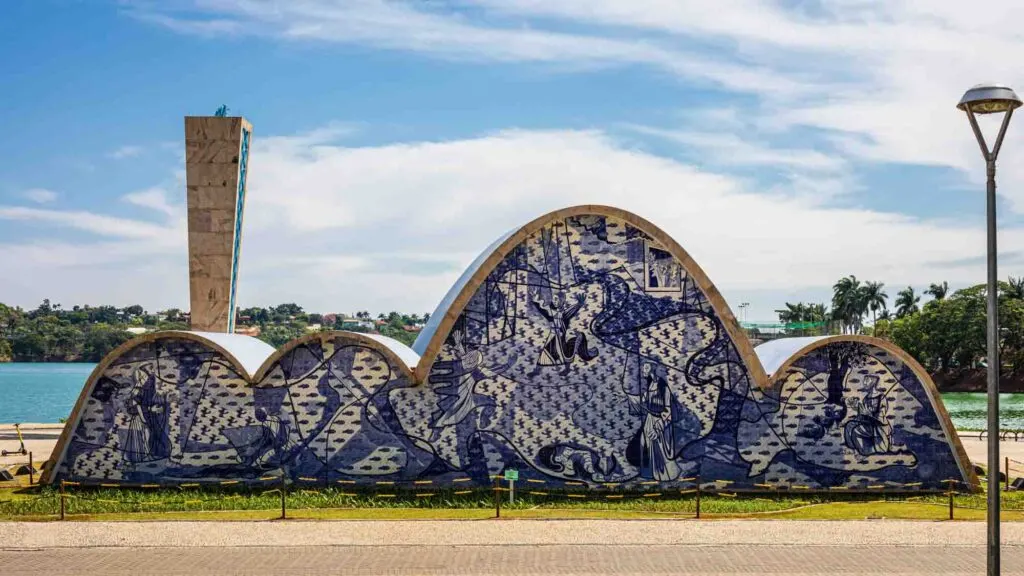 The Church of Saint Francis of Assisi is a significant landmark in Brazil.
This chapel in the Pampulha region of Belo Horizonte was designed by the Brazilian architect Oscar Niemeyer (the same one who created the Pampulha Lagoon).
It is the first listed modern architectural monument in Brazil and consists of four concrete parabolas with outdoor mosaics.
The curved lines of the church enchanted artists and architects but scandalized the city's conservative society.
Despite its completion in 1943 and Juscelino Kubitschek's call for its consecration, the church was not consecrated until 1959.
For 14 years, the ecclesiastical authorities, led by Antonio dos Santos Cabral, prohibited the chapel from providing Catholic services simply because of its architecture.
As of July 2016, the church was classified as a UNESCO World Heritage Site, part of the Pampulha Modern Complex, a collection of Niemeyer buildings in Pampulha.
Either way, its unconventional shape and the great mosaics make the chapel are a genuinely unforgettable sight that you should visit.
Oh, and the interior features the Stations of the Cross, made up of 14 panels by Candido Portinari, considered one of his most characteristic works.
4. Shop at the Central Market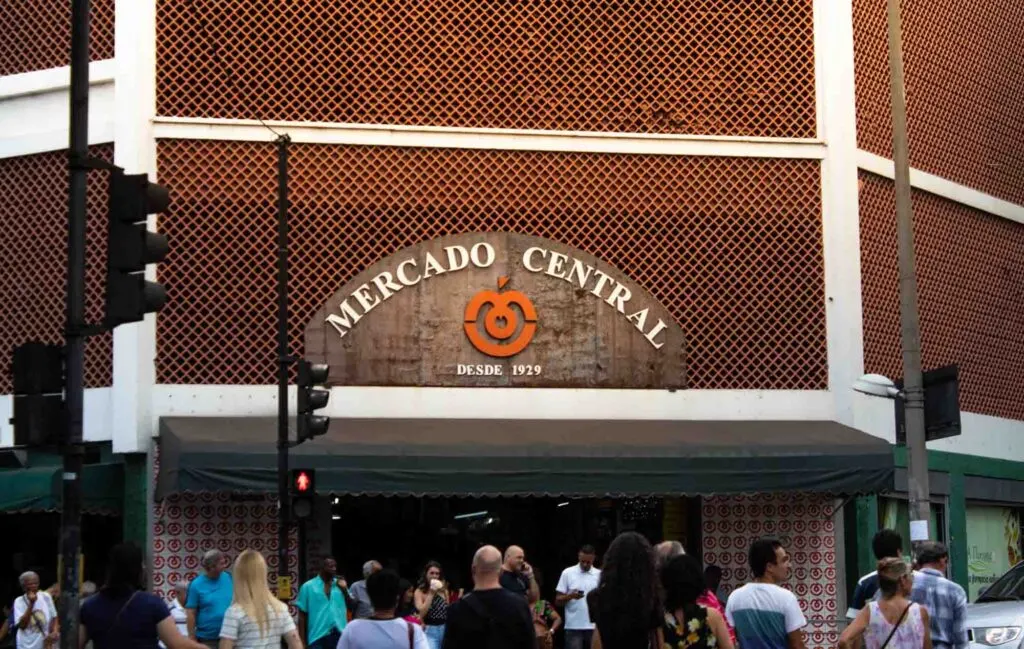 Open in 1929 and considered one of the best markets in the world, the Belo Horizonte Central Market occupies an entire Downtown block and is one of the most visited shopping spots of the capital.
The market receives many visitors every day, from all parts of Brazil and abroad, searching for shopping and fun.
Its more than 400 shops sell various products, such as fresh vegetables, live animals, meat, dairy products, sweets, cachaça, regional crafts, souvenirs, religious items, cookware, dishes, and spices.
If you get hungry, just go to one of the numerous bars and restaurants and ask for the liver with jiló.
The delicacy, accompanied by a cold beer, is very famous. Visiting the Central Market is one of the best things to do in Belo Horizonte, Brazil, as a food lover.
5. Check out the cultural scene in Centro Cultural Banco do Brasil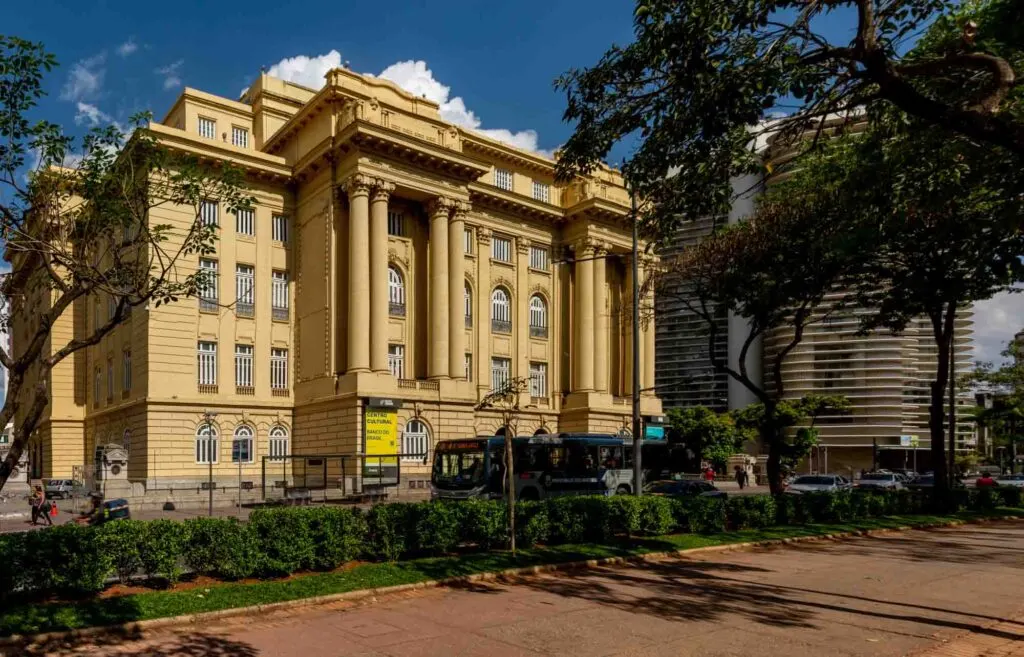 The Centro Cultural Banco do Brasil (CCBB BH), part of Praça da Liberdade Cultural Circuit, is one of the tourists' favourite destinations.
The schedule is full of exhibitions, theatrical performances, and music concerts. CCBB offers, as well, workshops and laboratories developed by the Educational Program, which tells not only the history of the capital but the history of the whole country.
Since its opening in august 2013, more than 5,5 million people have visited the building.
CCBB receives monthly the greatest names of the art world, such as the exhibition Elles: Female Artists in the Pompidou Centre collection.
CCBB's opening show presented fine arts from the George Pompidou Centre collection – Musée National d'Art Moderne, from Paris, which shelters the most extensive collection of modern art in Europe.
Without a doubt worth a visit if you're looking for things to do in Belo Horizonte and you love art.
6. Plan a shopping spree in the Savassi District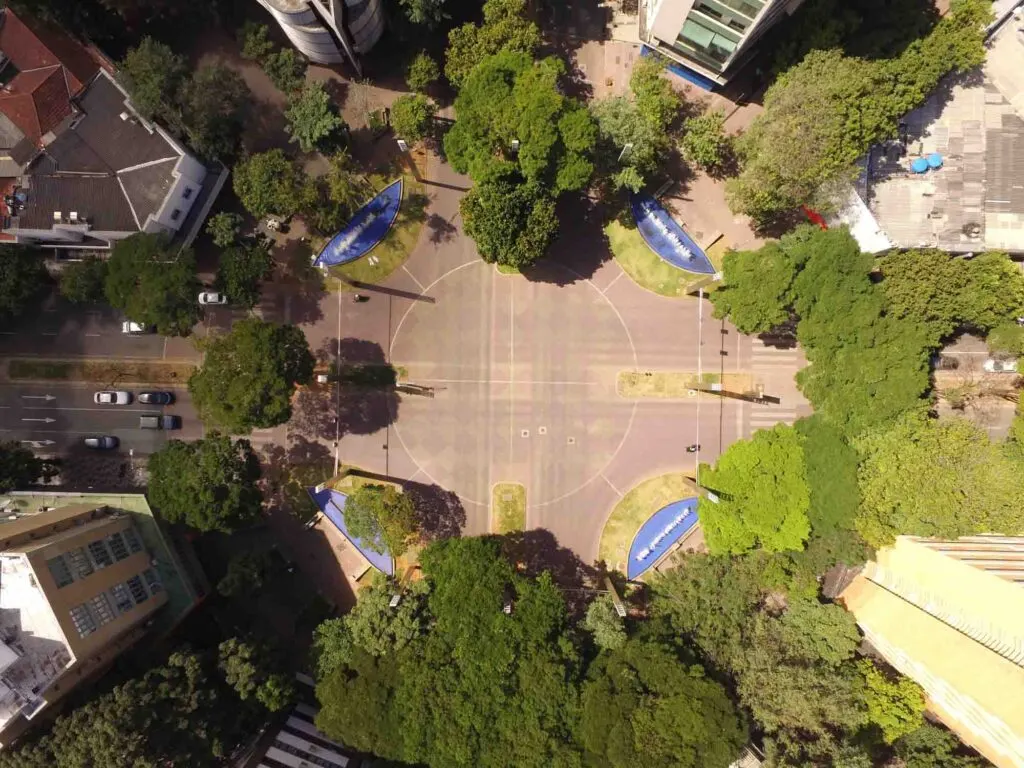 Savassi is a lively neighborhood in Belo Horizonte, Brazil. It is located in the Central-South zone city district and is known for hosting many bars, pubs, clubs, cafés, bistros, diners, restaurants, nightlife, and shopping commerce.
Unsurprisingly, the region is regarded as one of the most prestigious and sought-after areas in Belo Horizonte.
Savassi takes its name from an Italian family, who owned a bakery in the neighborhood's main square, by that time known by its original name, Praça Diogo de Vasconcelos.
In the mid-1930s, the bakery was named after the family's last name. Then, the square got known as Savassi, and later the entire region was known as well.
Today, Savassi is the Manhattan of Belo Horizonte. It's not one of the best tourist attractions in Belo Horizonte, but if you genuinely want to experience the city, visiting it is a must.
7. Admire the Liberdade Square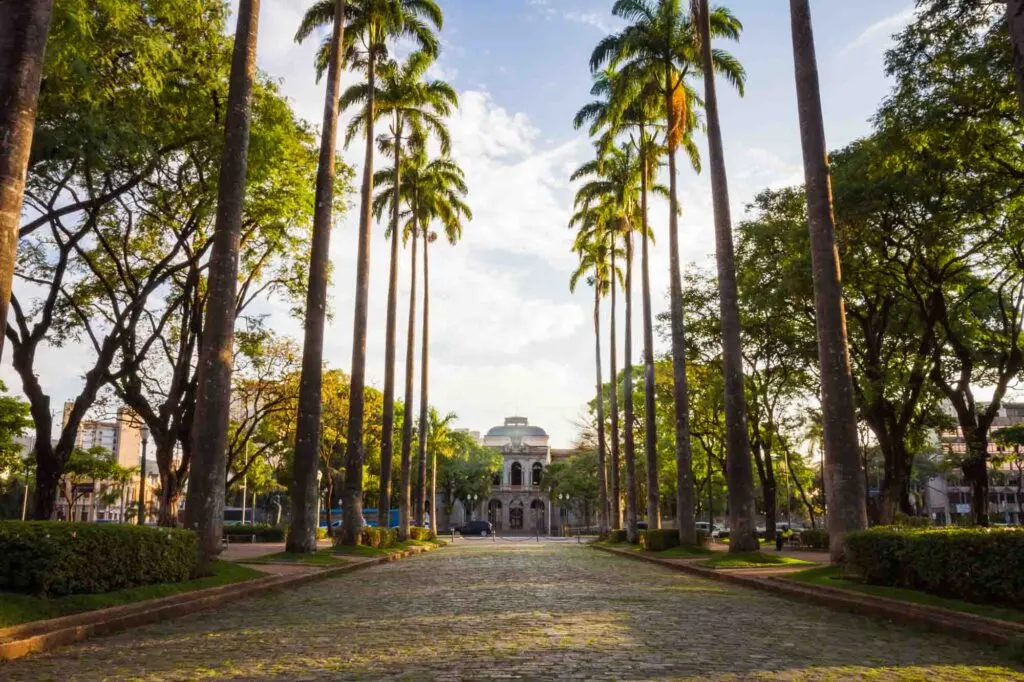 Liberdade Square is one of the most symbolic places in the city. Almost as old as Belo Horizonte, the Praça da Liberdade (Liberty Square) gathers architecture, landscaping, history, and quality of life all in one place.
Until 2010, the square housed the political institution of the city. Today, it functions as a cultural complex formed by museums, a library, and a planetarium.
The most iconic buildings of Belo Horizonte are located there, such as the Governor's Palace, the "Rainha da Sucata" (Queen of Scrap), the Niemeyer Building (projected by the most famous Brazilian architect, Oscar Niemeyer), and the Public Library.
The square is a synthesis of the city's most significant buildings, and it's one of the best things to do in Belo Horizonte.
8. Pay a visit to the Palácio das Artes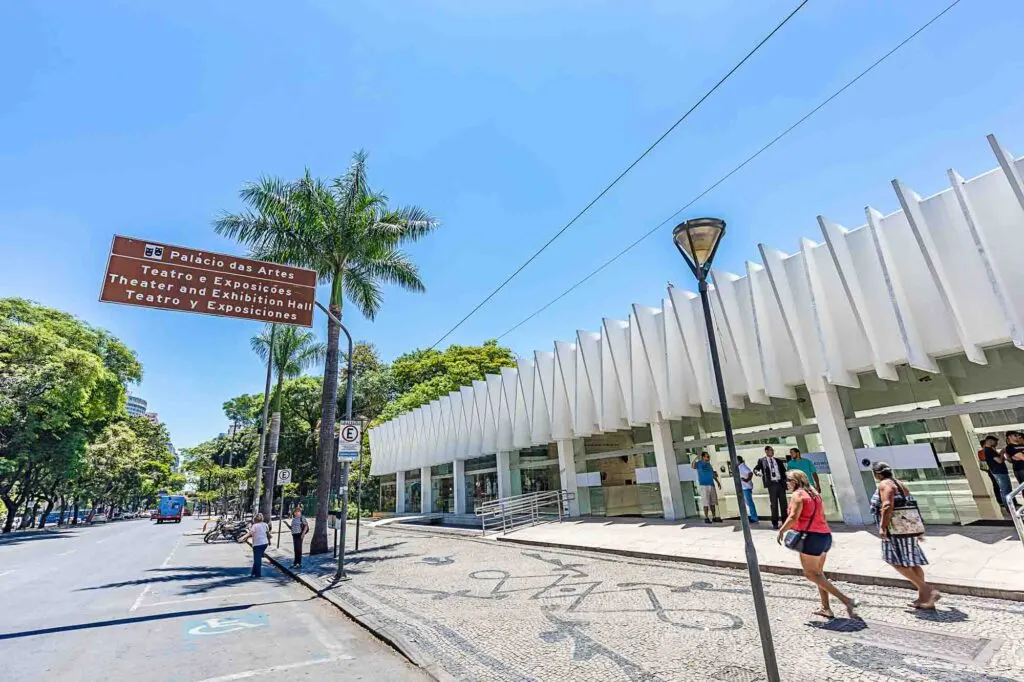 The Palácio das Artes, linked to the Clóvis Salgado Foundation, is the largest production center, training, and cultural dissemination in Minas Gerais and one of the largest in Latin America.
Opened in 1971, Oscar Niemeyer initially designed it. The cultural complex features scenic and acoustic features of a high technical standard for mounting operas, plays, concerts, shows, dance, and concerts of popular music and fitting and comfortable rooms for exhibitions, display films, book launches, lectures, congresses, and seminars.
Today, the Palace of Arts is a place full of art, music, and culture. If you decide to visit it, you can see the finest performances of local artists and musicians.
In case you're wondering what to do in Belo Horizonte, the Palace of Arts is your answer.
9. Go back in time with Memorial Minas Gerais Vale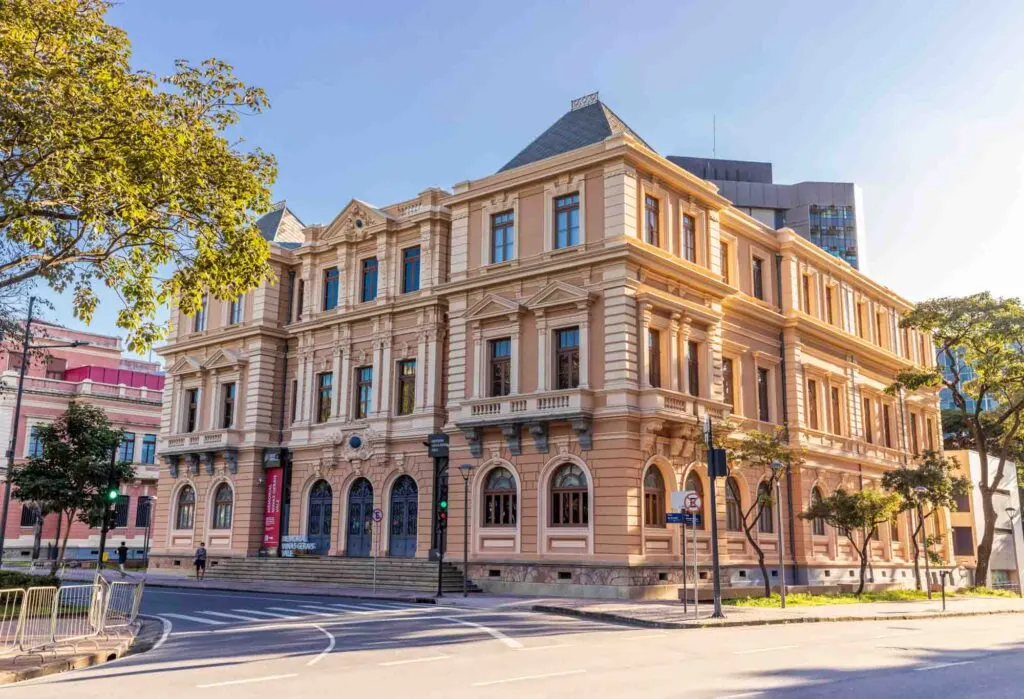 The Minas Gerais Vale Memorial Museum is an artistic and cultural museum dedicated to the traditions of the people of Minas Gerais in Belo Horizonte.
It's based in the former Treasury Department building, which was restored and adapted to show the public the history of Minas Gerais.
With an architectural project led by architects Carlos Maia, Débora Mendes, Eduardo França, Humberto Hermeto, and Igor Macedo and a museographic project led by designer Gringo Cardia, the Memorial uses virtual resources to bring together, in the same space, part of the state's cultural wealth, from the 18th century to the contemporary scene, including a futuristic perspective.
The Memorial creates environments that mix the real, and the virtual reconstructs of the universe of writers from Minas Gerais, the world of farms, the indigenous and quilombos tribes, the baroque, popular festivals, handicrafts, politics, and archeology of Minas Gerais soil. History lovers, for you, this is one of the best things to do in Belo Horizonte.
10. Check out the Arts and Crafts Museum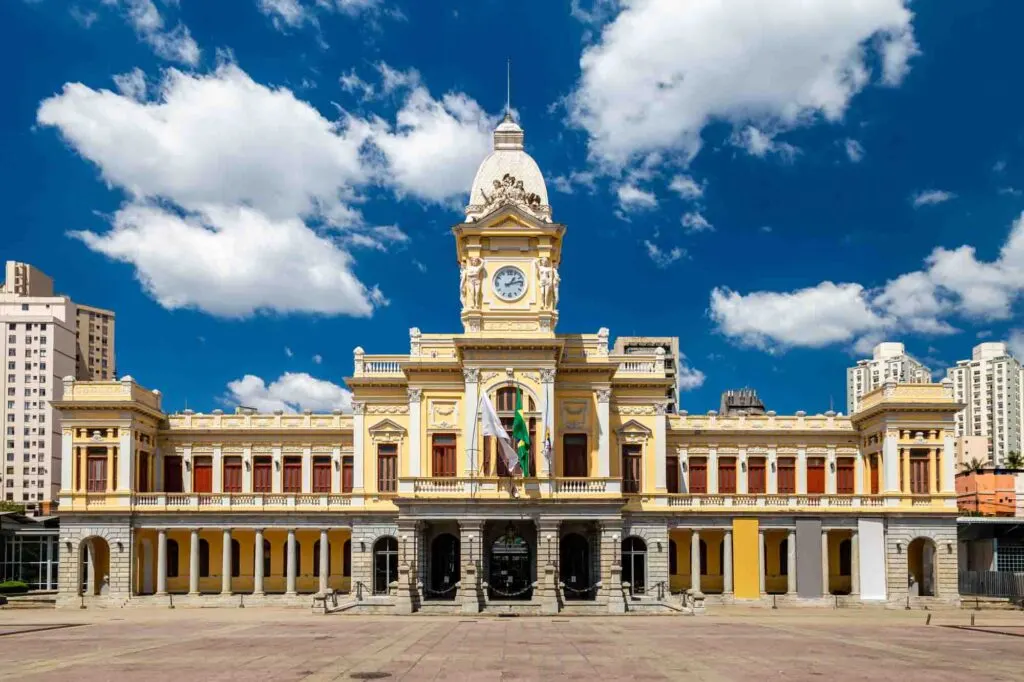 Located in the remarkable old train station building, the Arts and Crafts Museum (MAO) is a tribute to work and Brazilian workers.
Founded in 2005, its collection tells a beautiful story with objects dating from the 18th to the 20th centuries. Since the opening, a donation policy was established, and new items have been added to the collection.
The MAO is an invitation for a travel back in time, where you'll get impressed by the difficulties and creative ways Brazilians faced to guarantee their daily bread.
And if you are also an architecture admirer, you'll fall in love with the museum's neoclassical building, built in 1922, one of Belo Horizonte's most recognizable buildings.
The Arts and Crafts Museum is a place for people who enjoy art and history and seek to understand the core of Brazilian culture.
11. Go for a walk in the Municipal Park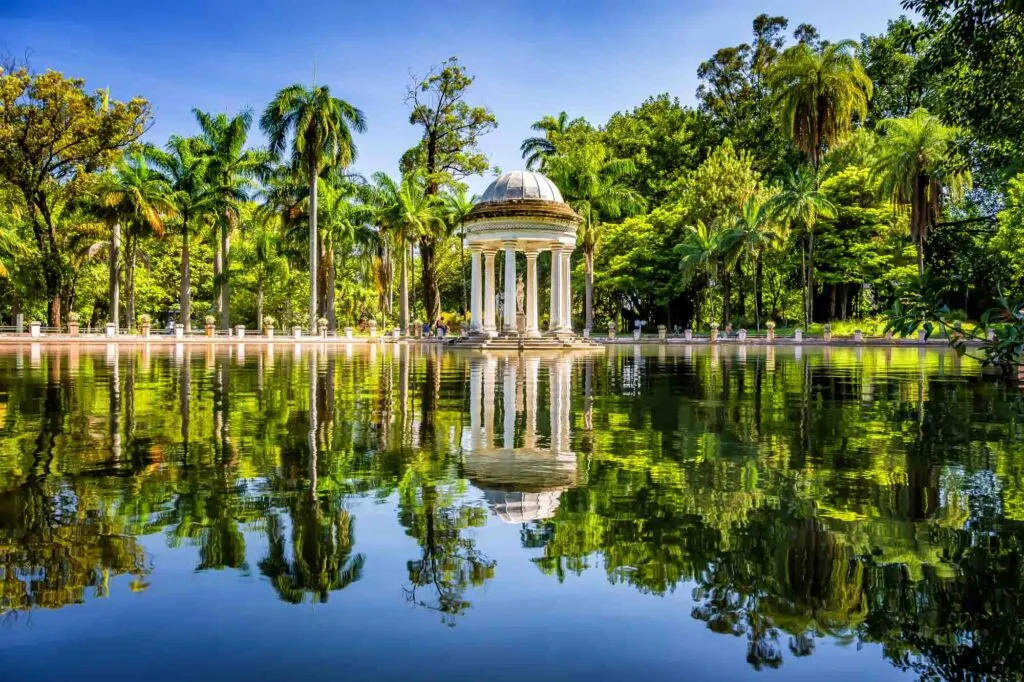 Right in the heart of Downtown emerges a delightful green area with 1,937,496 sq. ft. (182.000 sq. m.): the Américo Renné Giannetti Municipal Park – or just Municipal Park.
Founded on September 26th, 1897, its original project, designed in English romantic style, was signed by the French architect Paul Villon. In 1992, the park was restored by a mining company.
Once in Belo Horizonte, reserve an afternoon for a walk in this park that comprises an ecosystem with centennial trees and a wide variety of animal and plant species.
Several springs supply three lagoons and around 280 species of native trees, making it a true refuge for wildlife! The park also houses a theater, an orchidarium, and an amusement park.
12. Learn something new at the Natural History Museum and Botanical Garden UFMG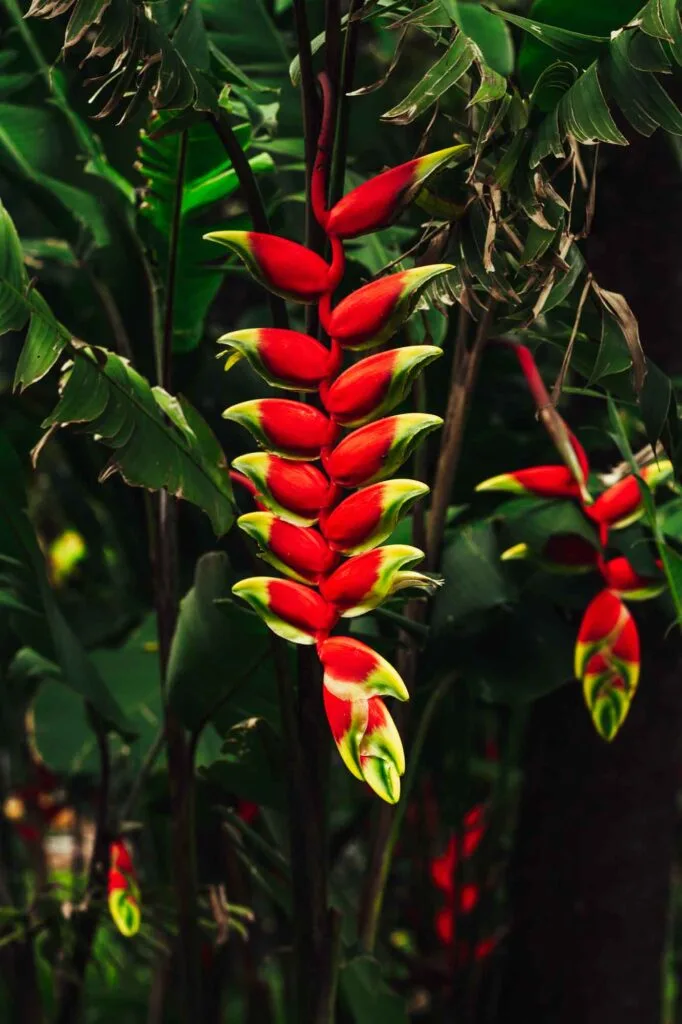 With 6,458,346 sq. ft. (600,000 sq. m.) of green area, the MHN-JB is a unique ecological space that enables visitors to experience nature in a rich, multidisciplinary way.
For 30 years, the mission of the MHN-JB has been to do research, educate, and meet the community's demand for service.
It covers anthropology, Archeology, Environmental Education, Natural History, Mineralogy, and Paleontology.
It has an Ecological Amphitheater, a Free Art Atelier, a Greenhouse, and an Interactive Room. One of its traditional exhibitions is the Pipiripau Nativity Crèche.
It is perfect for exploring different artifacts and learning more about history. Check it out!
13. Gaze at the horizon on Pope's Square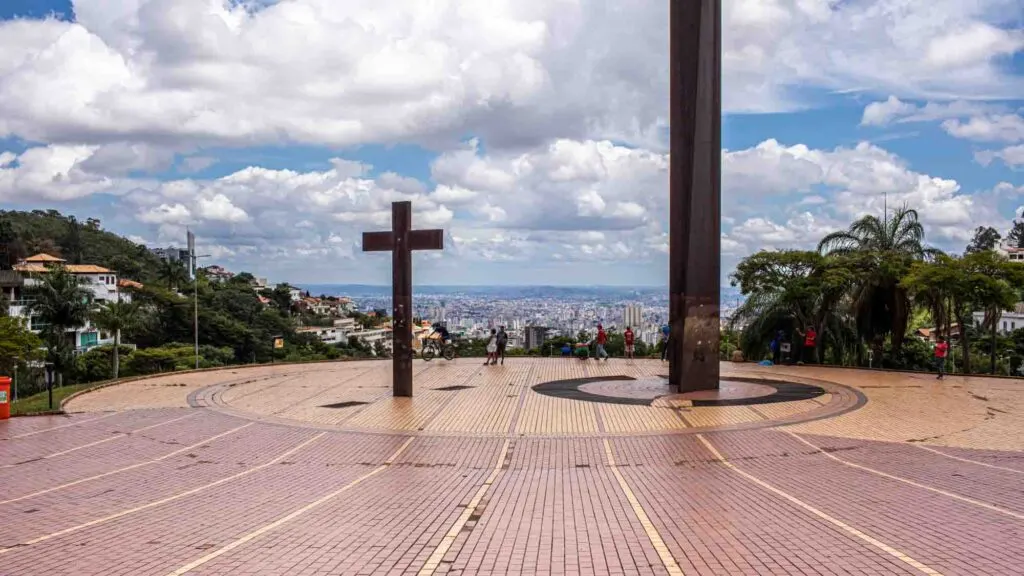 On July 1st, 1980, Pope John Paul II prayed for two million Brazilian people at the Pinheiro Square, popularly called "Praça do Papa" (Pope's Square) after the beloved Pontiff.
Since then, this vast open-air space became one of the citizens' favorite places to enjoy sunny days and breathtaking views.
The Pope himself said, "what a beautiful horizon!". And he was not exaggerating!
From the highest point of the square, you can see an infinite Belo Horizonte, and if you look back, you'll be amazed by the Curral Mountain Ridge in all its splendor. Besides, it is a place to relax, play, have picnics, exercise, etc.
Locals love it, and you will love it too. It is one of the prettiest places to go in Belo Horizonte.
14. Take a history lesson in Mineiro Museum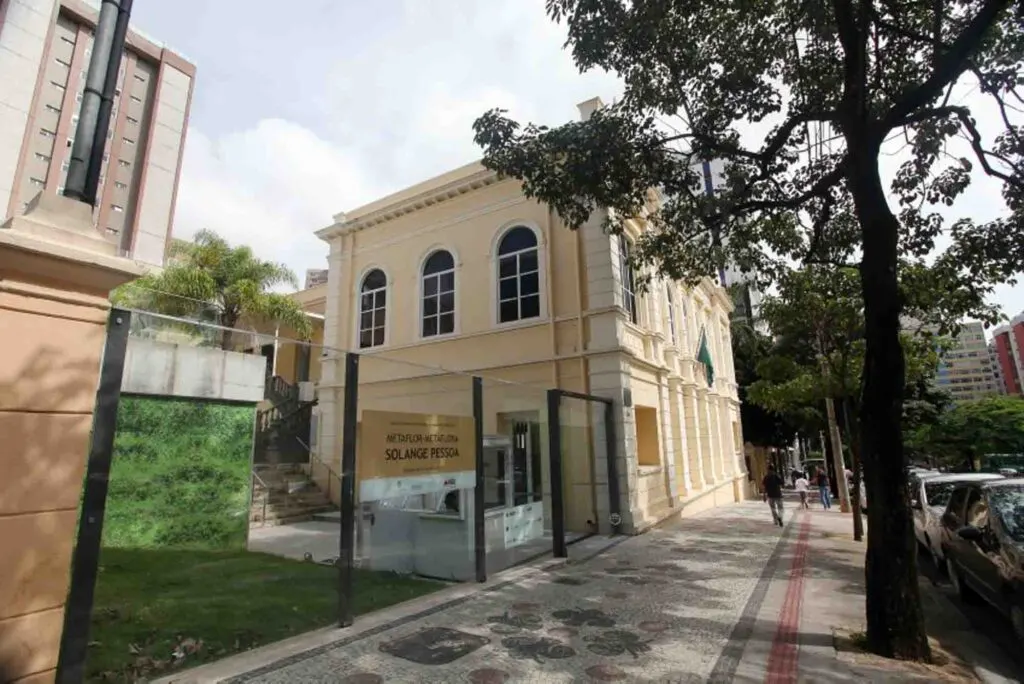 Occupying a grand 19th-century building that formerly housed the Minas Gerais Senate, this museum features a mix of paintings and sculptures by Mineiro artists from Manoel da Costa Ataíde to Jeanne Louise Milde.
A Hidden Gem next to the Public Archives, the museum is a short walk away from Liberty Square.
The museum will take you back to the history of Mineral Trails in Mina Gerais and capture your attention with the city's long history. If you're looking for things to do in Belo Horizonte, go ahead and pay a visit.
15. Have cheese bread at A Pão de Queijaria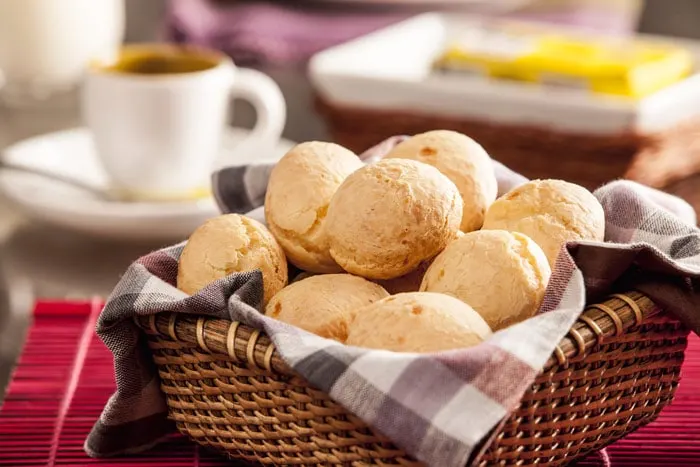 Do you know how to fit 200 people in a small room? Throw a cheese bread in there.
People go crazy for this typical delicacy, made out of tapioca flour, cheese, milk, eggs, and butter.
The A Pão de Queijaria is the cheese bread temple in Belo Horizonte, where citizens taste this specialty in infinite ways.
At A Pão de Queijaria, you'll find traditional cheese bread, as well innovative recipes using savory and sweet ingredients.
Fabulous sandwiches (with some vegetarian options) such as the "Pernil do Chovinista" and "PDQ Canastra" are a must-eat!
There are also creative non-alcoholic and alcoholic drinks made with coffee, including a caipirinha coffee. And, of course, you can't forget the Brazilian Cerveja (beer). Gastronomes, this is your place.
Still, if you're ordering the traditional cheese bread, you might want to stick with black coffee because that's the best pairing, in my opinion!
16. Walk through the gardens of Casa Kubitschek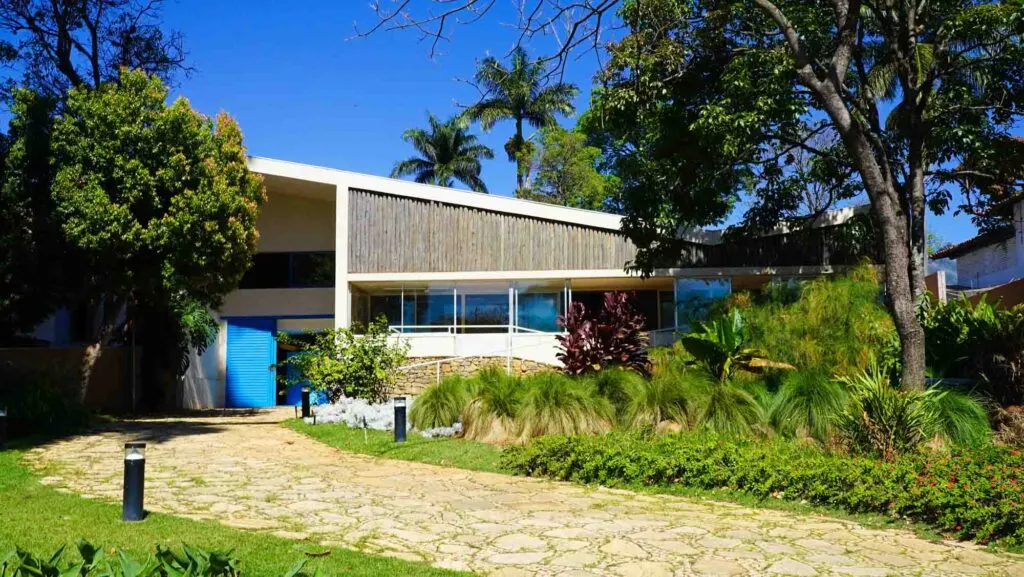 The Casa Kubitschek Museum – MCK – is part of the Pampulha Architectural Complex and has its headquarters, the modernist House built to be the weekend residence of the then Mayor Juscelino Kubitschek (1940-1945).
A landmark of modern 1940s architecture, the House designed by Oscar Niemeyer is surrounded by a lush garden planned by the landscaper Roberto Burle Marx, on ​​approximately three thousand square meters.
The museum was opened in 2013 to offer the public reflective and sensitive experiences in the field of landscaping, residential architecture, ways of living, and the history of Pampulha, through the actions of acquisition, conservation, research, and dissemination of collections referenced in the modernist movement and the occupation of the Pampulha region.
If you're looking for a place to spend the day, check out Casa Kubitschek.
17. Take an awesome photo at the Mangabeiras Lookout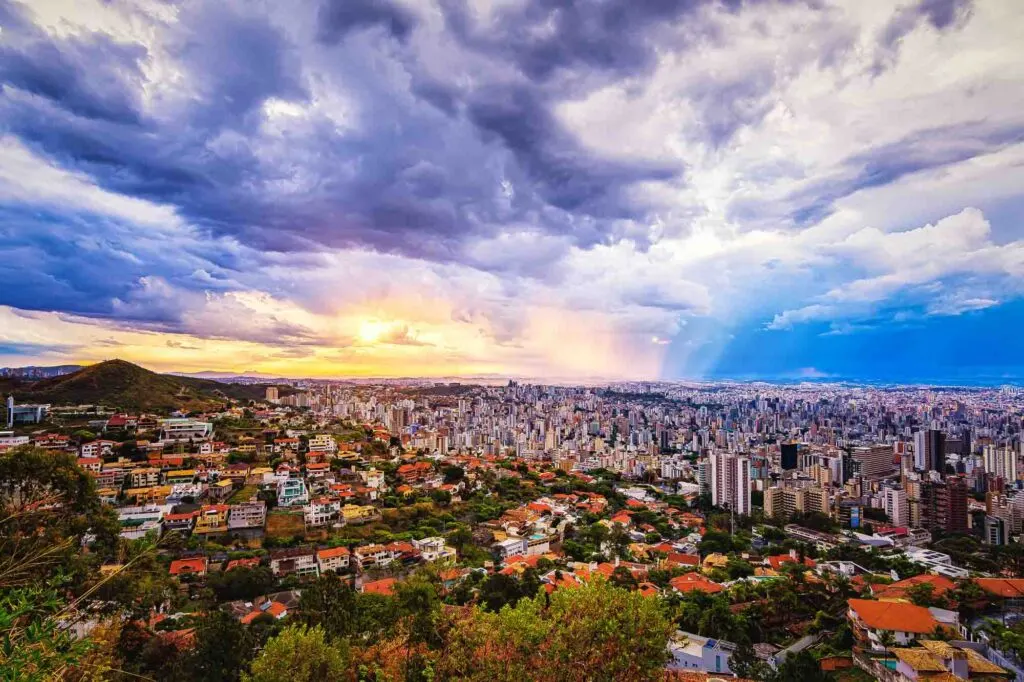 On the southeastern limits of Belo Horizonte's urban sprawl lays an area where fun and enjoyment are guaranteed as its vantage position offers an incredible look out into the city skyline.
Indeed, the Parque das Mangabeiras, a municipal space, is one of the largest urban parks in Latin America, with an area of 833 acres (337 hectares).
As you follow a trail that winds in the hills, find a playground that features a miniature village where children can play as if they were adults.
Later on, continue walking and feel the fresh air around you as you reach one of several points from which you can enjoy panoramic views of the Belo Horizonte metropolitan area.
To sum up, get the best views in the city while enjoying the tranquility of a child-friendly park. The Mangabeiras lookout is a good photo stop, so if you ever visit Belo Horizonte, don't miss the opportunity for a picture.
18. Grab a bite at the Casa dos Contos Restaurant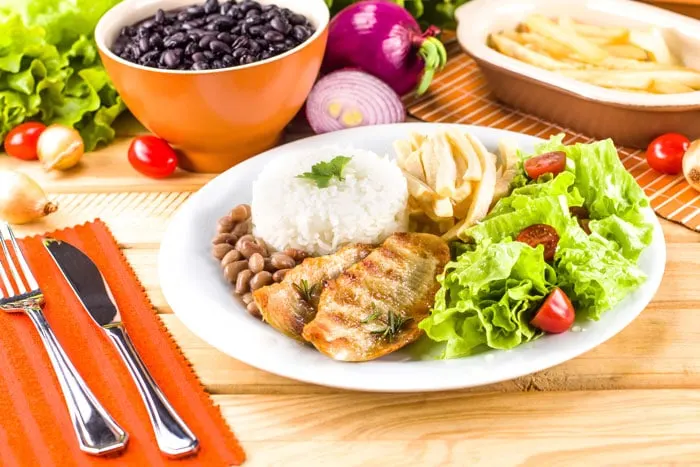 After going around landmarks all day, every tourist wants to relax and have some tasty local food.
If you're looking for the right restaurant to experience the traditional local food of Belo Horizonte, consider trying out the Casa dos Contos Restaurant.
It is one of the most popular restaurants in Belo Horizonte, on weekends a queue forms at the entrance!
The place offers classic and traditional Brazilian food that has proven itself since 1975.
Despite the atmosphere being ordinary, what is on your plate will delight you: meats, extraordinary dishes.
Your only problem will be that the proposed menu is infinitely long, and you won't be able to decide between fish, beef, or mineira (which are hearty local dishes).
You shouldn't worry about the quantity either – some dishes are more than enough for two people. It is a lively place often voted "best traditional restaurant in Belo Horizonte." Locals love it. You will love it too.
19. Make a stop at the Feira Hippie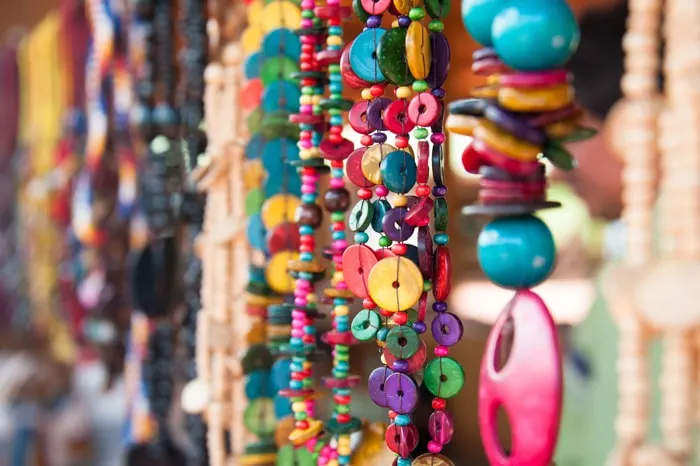 Feira Hippie or the Hippie Fair is a fair of arts, crafts, and Belo Horizonte's best producers.
Conceived by a group of artists from Minas Gerais and art critics, this fair appeared in Praça da Liberdade in 1969.
Plastic artists and artisans of different specialties gathered there, exhibited, and sold their works. In 1973, it was recognized and made official by the City of Belo Horizonte.
In 1991, the Feira Hippie – name affectionately given by the population and visitors to that craft fair that took place in Praça da Liberdade – and other craft fairs spread around the city were brought together and transferred to Avenida Afonso Pena, in Downtown Belo Horizonte, giving rise to the largest open aircraft fair in Latin America.
The new fair, officially created under the name of Arts, Crafts, and Variety Producers of Avenida Afonso Pena, inherited the affectionate title of Feira Hippie from the old fair at Praça da Liberdade.
If you enjoy arts and creativity, you will love the Feira Hippie.
20. Experience the local culture in Casa Fiat de Cultura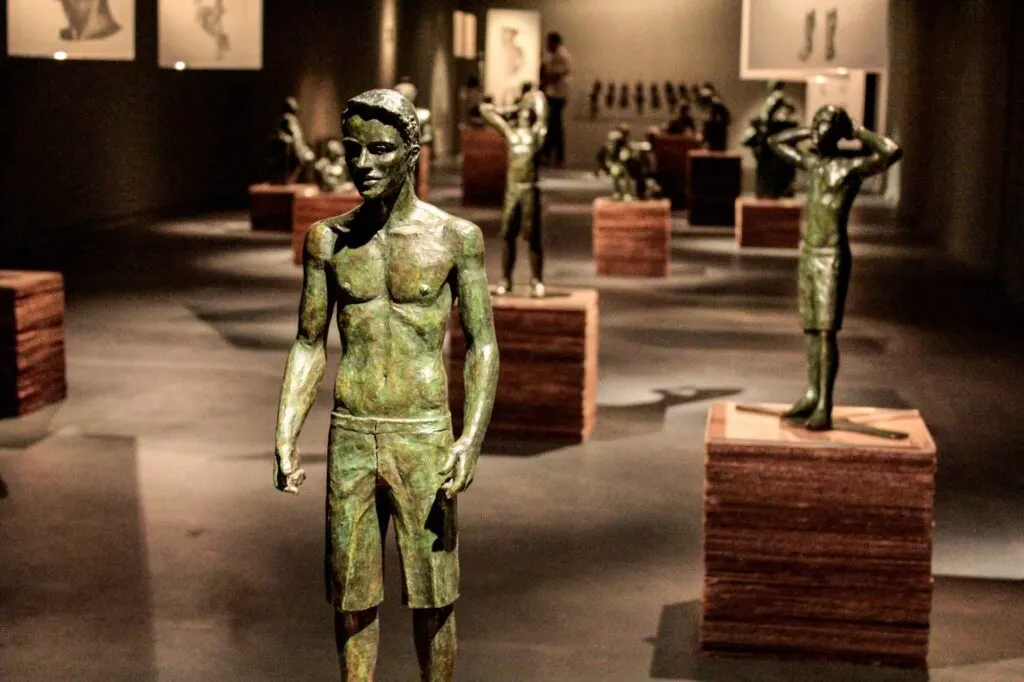 The House of Culture Fiat is an important institution that has a vital role in transforming the Brazilian cultural scene.
The exhibitions encourage the public to interact with various artistic movements and languages, from classical to digital and contemporary art.
More than 50 exhibitions have already been showcased at the institution, such as Caravaggio, Rodin, Chagall, Tarsila, and Portinari.
It has now been 13 years of diversified programming, with music, lectures, artistic residency at the Culture House – space for creative experimentation.
Casa Fiat de Cultura is located in the historic building of the Palácio dos Despachos and presents, permanently, the Portinari panel, Civilização Mineira, from 1959.
The space integrates one of the most expressive cultural corridors in the country, the Liberdade Circuit, in Belo Horizonte.
More than 2.5 million people have already visited its exhibitions, and 400 thousand have participated in its educational activities.
Between 2006 and 2020, Casa Fiat de Cultura presented 60 exhibitions. It exhibited more than 2,000 works of art and nine itineraries, including cities such as São Paulo, Rio de Janeiro, Porto Alegre, Brasília, and Buenos Aires.
You can't miss it when you visit Belo Horizonte.
21. Take in the view from the Casa do Baile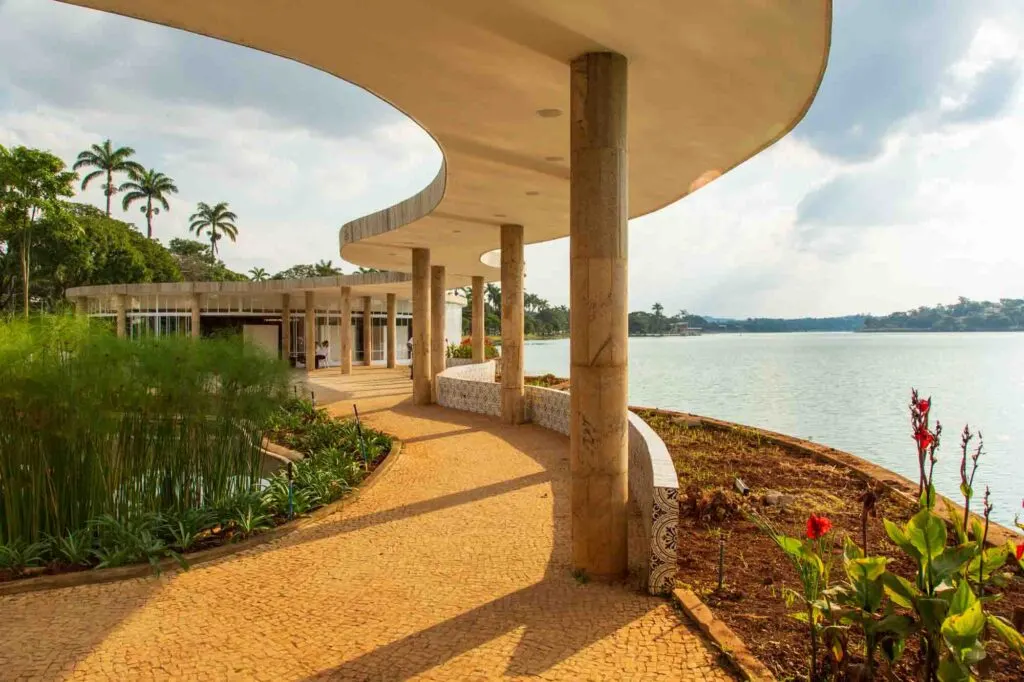 The Casa do Baile – Reference Center for Architecture, Urbanism and Design is part of the Modern Complex of Pampulha, declared a Cultural Heritage of Humanity by UNESCO, idealized by Juscelino Kubitschek and designed by Oscar Niemeyer in the 1940s.
The original function of the space was to be a small, more popular dance restaurant.
Since 2002, it has been linked to the Municipal Culture Foundation of the Municipal Culture Secretariat to guarantee its preservation and requalify its use.
Today's purpose is to organize, document, and value both the built and symbolic spaces of the city and objects that have become a reference in our society's daily lives.
The House receives temporary exhibitions and publishes publications, develops seminars, meetings, and other events related to the areas relevant to the House.
It has a 2744 square feet hall, a 53-seat auditorium with multimedia resources, executive support rooms, a digital island with documentary collections available to researchers and the general public.
Consider paying a visit while in Belo Horizonte. You'll love it!
Brazil travel resources
You're traveling to Brazil! Yay!
I can imagine how excited you must be for this big trip, so to help you get the most of your vacation, I wrote some guides I consider must-read info while planning your trip!
If you want more inspiration or are unsure what to do or what other places to visit in Brazil, these articles will give you lots of incredible ideas, from beaches to waterfalls and islands.
Feel free to browse the site to find helpful guides, like how much a trip to Brazil costs, what you should pack in your backpack, and how to get a SIM card — fair warning: it isn't easy!
Last but not least. Suppose you want to get immersed into Brazilian pop culture from the comfort of your couch. In that case, you might consider watching one of these Brazilian movies and shows on Netflix or reading a book about Brazil — the possibilities are infinite.
That's it for today! I hope you enjoy your trip!!