Wanna experience Rio like a local? Then you will want to read this guide for the best Rio de Janeiro tours.
The salt-tinged breeze, the lively music, and the colorful streets make Rio a sensory overload, or better put, Brazil at its best!
There is so much to see, learn, and experience in this vast city. And even if you see it by yourself, what are the stories behind those landmarks? Why are they important to our country? For these and other questions, it is essential to have a local guide.
As a Brazilian who can call Rio her second home, I wrote this guide about the best Rio tours to help you choose the one that suits your needs the best.
Some of the activities I will talk about are a helicopter tour, an ethical favela tour, and a city tour, to name a few. Oh, and I also included what places they cover and what they offer at the tour price.
This way, you can pick the right tour for you that shows or covers precisely what you want to learn about the city.
Looking for incredible tours in Rio de Janeiro? Read on!
My favorite Rio de Janeiro tours
Here are my favorite tours in Rio, but I talk about each one in detail further in the article.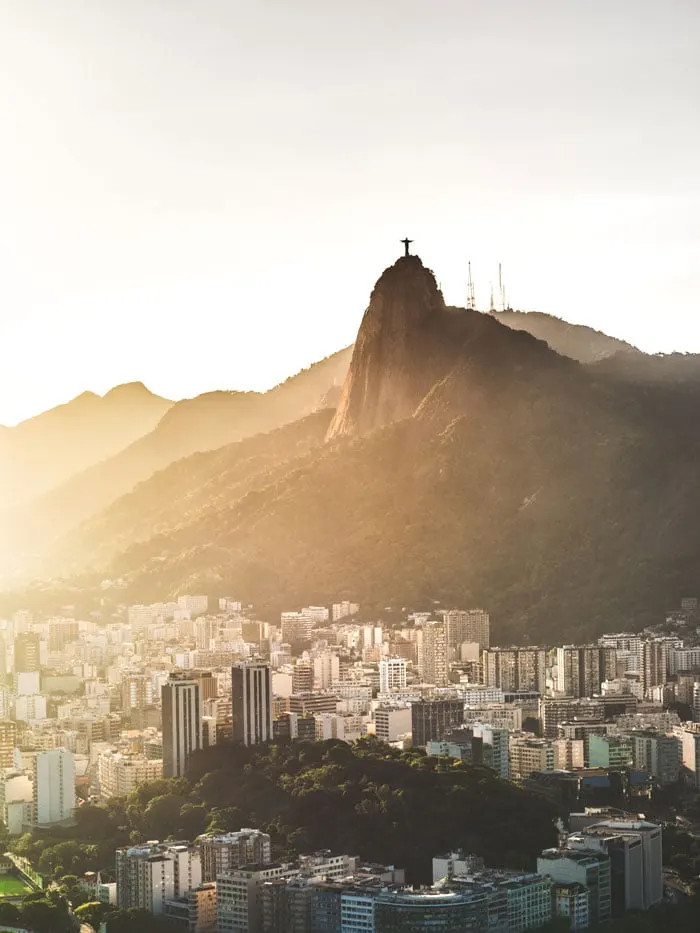 Rio's Highlights + Lunch
Full Day Tour
This full-day tour covers all the main attractions in Rio de Janeiro, and even takes you to a traditional BBQ lunch!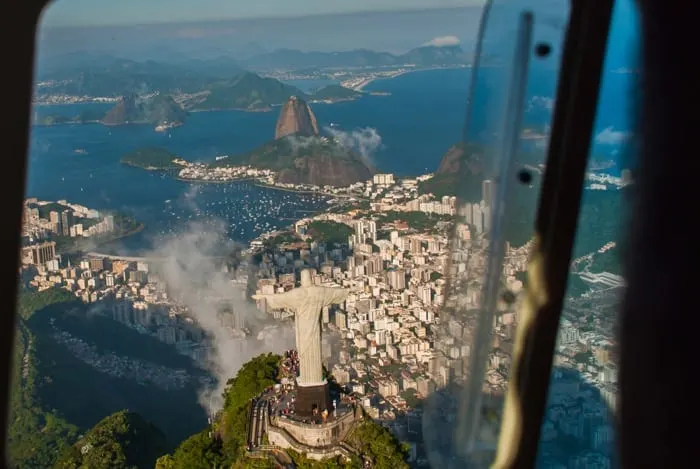 Highlights by Helicopter
Favorite experience
This 30 or 60-minute tour gives you a bird's eye perspective over Rio, which is even prettier during sunset!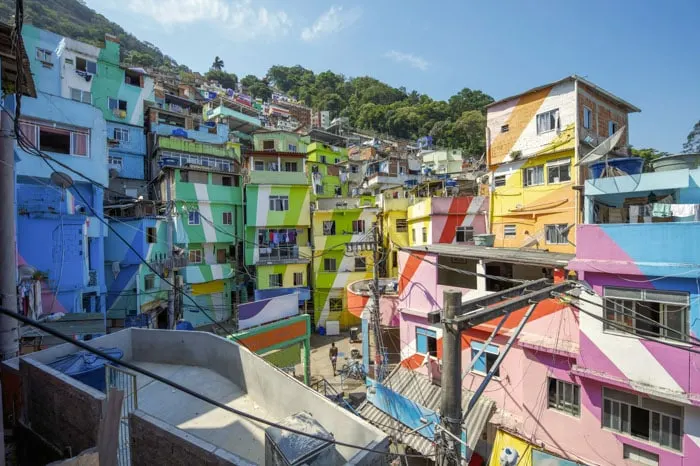 Favela Santa Marta Tour
Ethical
This ethical favela tour takes place in Santa Marta, where the local guide respectfully explains the place to you!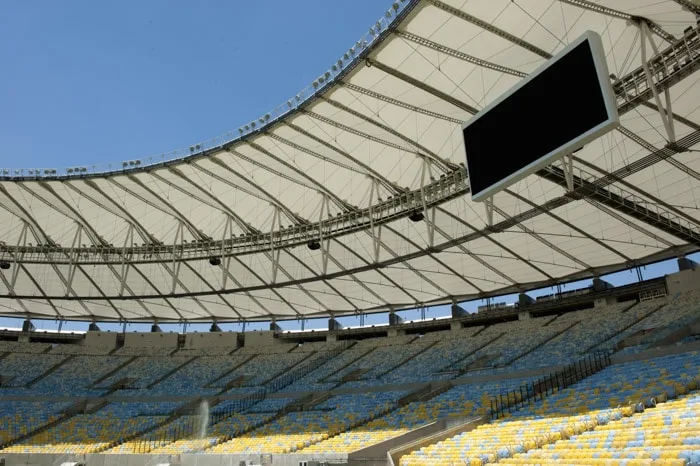 Maracanã Soccer Game
National Passion
This tour is basically a soccer experience in Rio, where you watch a soccer match with a local at Maracanã!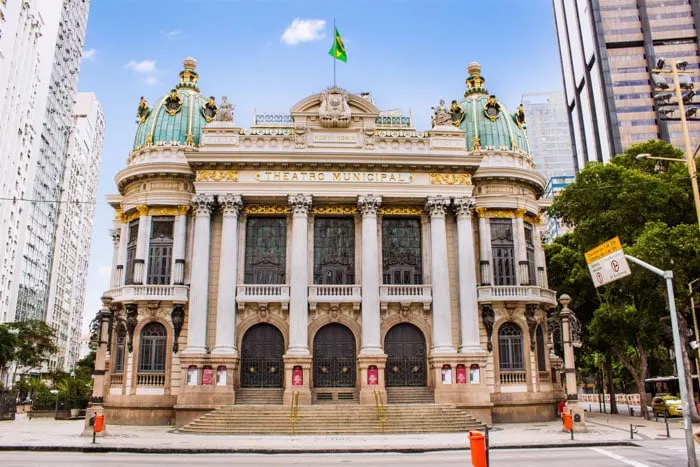 Historical Walking Tour
History Buffs
Calling all history buffs! Learn about Rio's past and architecture by discovering Downtown Rio with a local!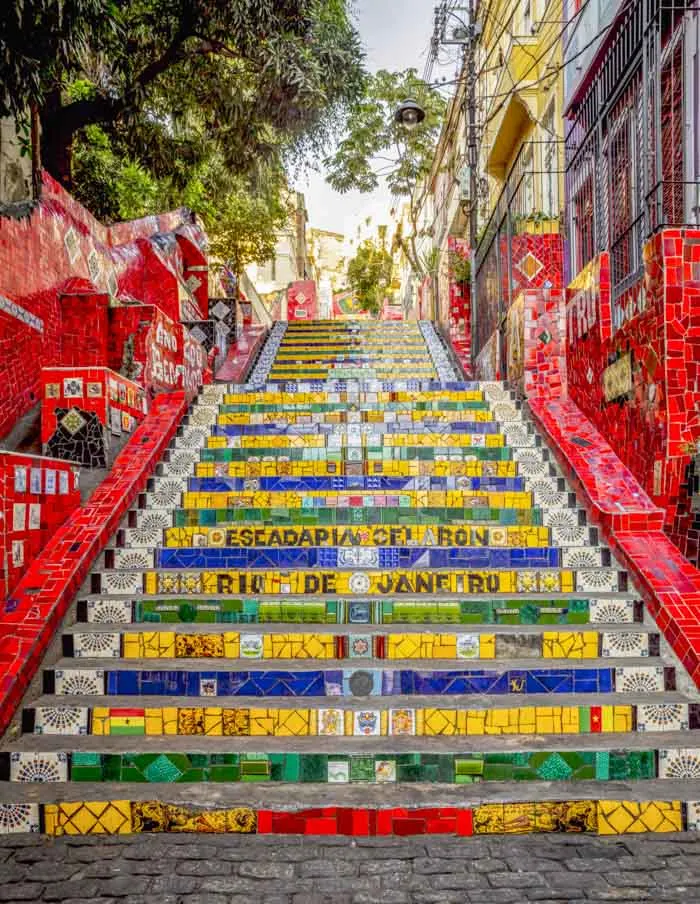 Attractions, NP, & Beach
Highlights Tour
Have a laid-back day visiting some of the main attractions in the city, including Tijuca NP and the beach!
Why should you go on day tours in Rio de Janeiro, Brazil
As a cultural melting pot, Rio de Janeiro has mesmerizing sights, and moving stories spread throughout the city.
From the Christ the Redeemer Statue watching over Rio to the bohemian Santa Teresa neighborhood filled with street art and unpretentious bars to high-end hotels in Ipanema, Rio is the quintessential Brazilian experience.
The city is not only ridiculously exciting but also vast. As I said before, there are a lot of fascinating and moving stories to learn from locals.
If you don't know the city well, it might be difficult to find off the beaten path places or even understand the history behind popular attractions.
That's where a Rio de Janeiro tour can come in handy. You visit and learn about many spots in the city from a local point of view.
Where are those tours taking place
All of the tours I will talk about in this article take place in Rio de Janeiro City. If you're interested in trips around Rio de Janeiro State, you will want to read my complete guide on day tours from Rio.
Visiting other cities in Brazil? Then check out this page with the best tours in Brazil.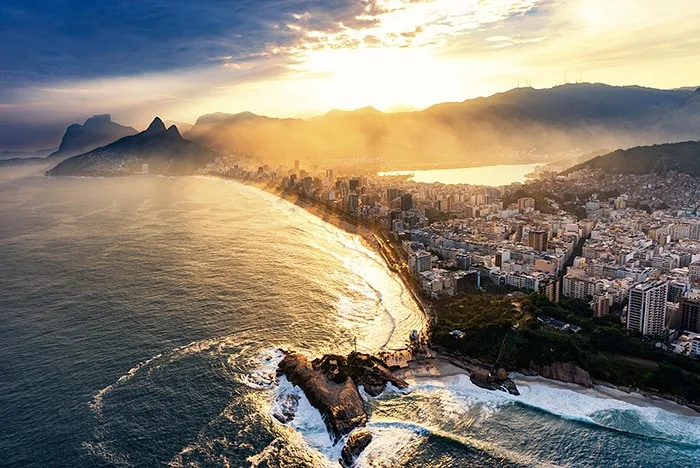 Who should take a Rio de Janeiro City tour
People who don't have much time to plan their trip to the city, to research significant sites, or couldn't find enough information online. (Many websites are only in Portuguese.)
People who want to have a better understanding of Rio de Janeiro, its history, and local culture.
Tourists who want to learn about major Brazilian landmarks from a passionate local.
Visitors who don't feel safe enough to visit a few spots in the city and would rather have a knowledgeable local showing them around.
Tourists who are interested to learn how life in a favela is and their struggles by a resident.
People who know how passionate we Brazilians are about soccer and want to experience first-hand a soccer match in the country.
Visitors who are traveling with friends and would love to have a unique experience in Rio by flying over the city in a helicopter.
What types of tours in Rio de Janeiro are available
As a great diverse city, there are tours in Rio de Janeiro for all interests and tastes.
Highlights tour with traditional lunch.
Rio's highlights tour by helicopter–perfect for groups!
Favela tour in Santa Marta.
Soccer match with a local.
History tour in Downtown.
A laid-back day covering some of Rio's highlights and Tijuca National Park.
How long does the average Rio de Janeiro tour guide last
Most tours in Rio last between 4-8 hours, so you will want to reserve a day or half a day to discover the city with a guide.
Still, the tours that last the least in this article are the favela tour (2 hours) and the helicopter tour (30-60 minutes).
What is included in these Rio de Janeiro tours
All of the tours I will talk about have an English speaking guide (sometimes Spanish too), and most offer transportation between sites, which can either be with their private van/car or public transport.
Beyond that, these tours also include admission tickets to the attractions they visit, but don't expect them to pay for your food or drinks. (However, two of them do pay for that!)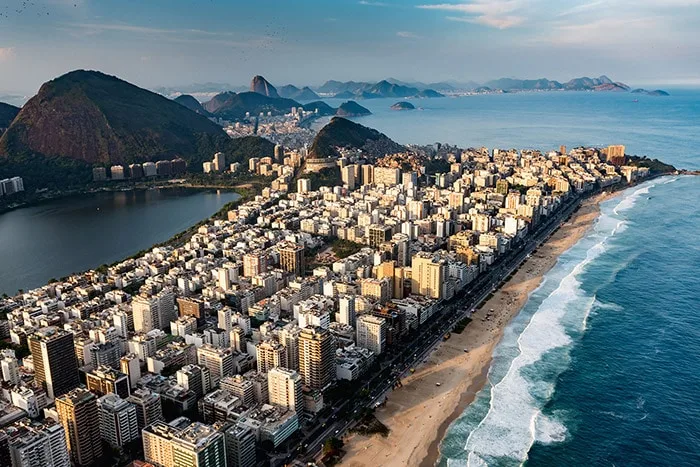 Things to consider when choosing your Rio de Janeiro sightseeing tour
1. Consider what you want to see and do in the city: visit major tourist attractions? Have a once-in-a-lifetime experience while flying over Rio? Ethically learning about the favelas from a resident? Or learning about Rio's history?
2. Decide how much time you have left to go on a tour and what time would suit you best. Do you have only a morning, afternoon, or the whole day?
3. Determine whether or not you want to learn about local history. Some tours include a thorough explanation of the locations and sites, while others are focused on food, street art, etc.
4. Pick wisely the time you're traveling to Brazil. Summer, winter, and carnival are the busiest times in the country. If possible, try to plan your trip outside these time frames to avoid crowds and higher rates, unless you want to celebrate the carnival in Brazil, of course! Can't change your plans? Then you will want to book your tour in advance as it might book out.
Local tips to get the most out of your day
Always bring money with you to buy souvenirs, food, or drinks.
Wear sneakers as most tours involve walking in this hilly city.
Check the weather forecast and dress accordingly.
Wear sunscreen. Always.
Best Rio de Janeiro tours for every kind of traveler
Here're my top picks for the best tours in Rio: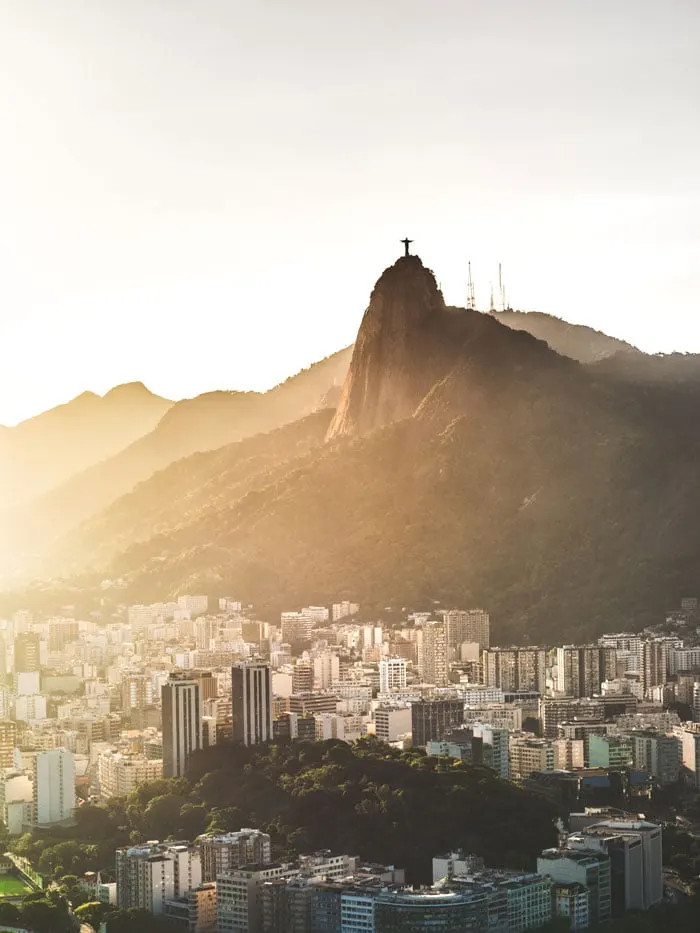 This Rio de Janeiro City tour is an award-winning experience that covers all the highlights of the city.
The knowledgeable guide takes you to Christ the Redeemer, Sugarloaf Mountain, Selarón Steps, and the Metropolitan Cathedral, to name a few places.
Beyond that, the local guide takes you to a steakhouse for lunch so that you can recharge your energy for the rest of the tour, which takes about 8-9 hours in total.
It's a complete experience in Rio!
Perfect for: Tourists who want to experience Rio entirely and get to learn about the main sights in the city. Visitors who wish to experience the local food too.
This tour includes:
Pickup and drop off at the hotel
English or Spanish speaking guide
Transportation between sites
Admission tickets to Christ the Redeemer and Sugarloaf Mountain
Lunch at a Brazilian steakhouse (excl. drinks)
Good to know: Pickup and drop off are included in the tour price, but only for tourists staying in hotels in the southern neighborhoods of Rio.
Check current prices for the highlights tour in Rio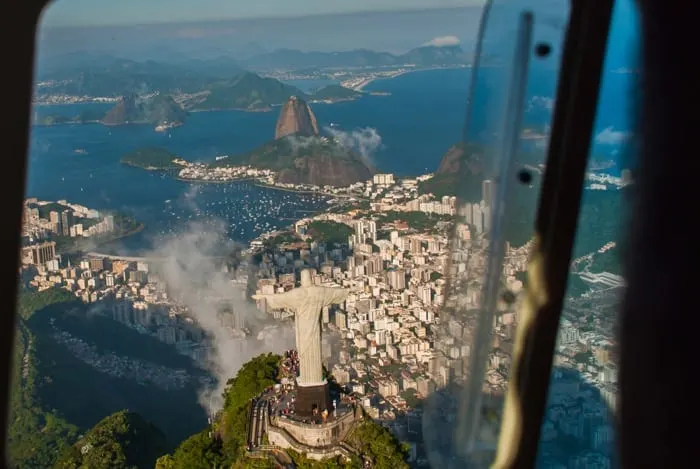 I said it before, but I will repeat it because I genuinely believe in it: Rio is absurdly beautiful!
This beautiful city is a perfect example of how nature and urban centers can coexist, and that's what makes a helicopter tour so unique.
Here, the pilot takes you on a 30 or 60-minute flight over Rio de Janeiro. At the same time, you have a bird's eye perspective of the major attractions, such as Christ the Redeemer, Sugarloaf Mountain, Copacabana, and more.
Then you'll understand why Rio's landscape is a UNESCO World Heritage Site.
Anyway, this helicopter tour is exceptional and maybe a good moment to propose to your significant other, if this is a romantic trip to Brazil.
Perfect for: Group of friends (up to 3) who want to have a once-in-a-lifetime experience together and see one of the world's prettiest cities from above.
This tour includes:
Good to know: There is no pickup or drop off included, so you must go to the airport yourself. Take an Uber there. It's very affordable.
Check current prices for the highlights tour in Rio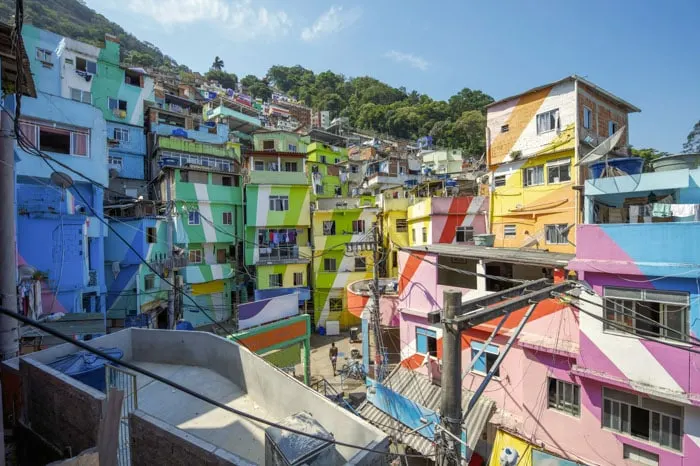 I will be honest with you. I haven't taken this tour myself. And honestly, I struggled for a long time trying to understand how it would be ethical to visit a favela without treating locals like animals in a safari.
But after long research, I came to understand that this favela tour has a favela resident as the guide, who respectfully shows around the community, and donates part of the tour earnings to help the community.
Again, this is not a jeep tour (Yes, there exist jeep favela tours…ridiculous to say the least), but a respectful walking tour in a favela where you learn about the local history, the resident's struggles, and let your guide break favela's stereotypes imposed by mainstream media.
The guide takes you inside the favela without being intrusive. It also shows you famous spots, such as the places where Queen Elizabeth II and Michal Jackson have been to.
Perfect for: Visitors who want to learn about a favela with a local resident without being intrusive or disrespectful.
This tour includes:
English speaking, local guide
Good to know: When booking your favela tour, ask the guide in advance if they are taking donations and bring the things you're not using anymore. For example, books, school material, toys, etc. They don't take money as a donation, though.
Check current prices for the favela tour in Rio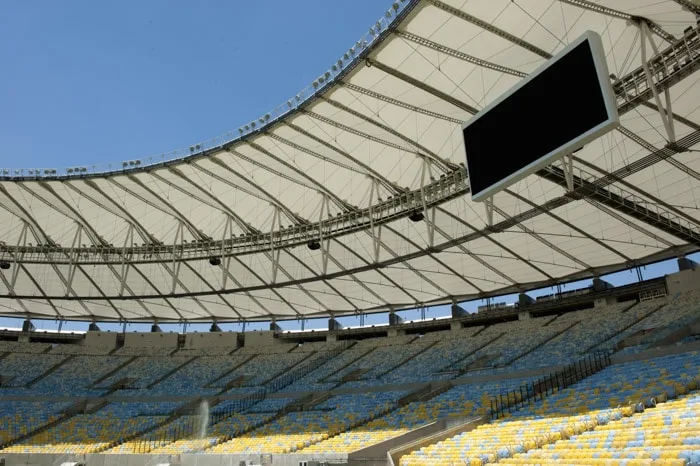 If you have ever heard how passionate Brazilians can be about soccer, you have an idea of how fantastic it is to watch a match in the country.
And that's exactly what this tour offers, namely, tickets to a soccer match with a local in the "soccer temple," aka Maracanã.
The local guide picks you up (and drops you off later) at your accommodation and takes you to the stadium, where you will experience 90 minutes of pure passion.
I took my Dutch husband to the stadium, and I have to tell you…he simply LOVED it!
Perfect for: Tourists of all ages who want to feel the contagious Brazilian passion for soccer in one of the world's greatest stadiums.
This tour includes:
Spanish or English speaking guide
Pickup and drop off at your accommodation
Entrance ticket to the game
One snack
One drink
Good to know: The stadium is wheelchair accessible. Also, there is a chance it will be crowded, so be sure to wear comfortable shoes and clothing, and to leave big purses or backpacks in your hotel.
Check current prices for the soccer match in Rio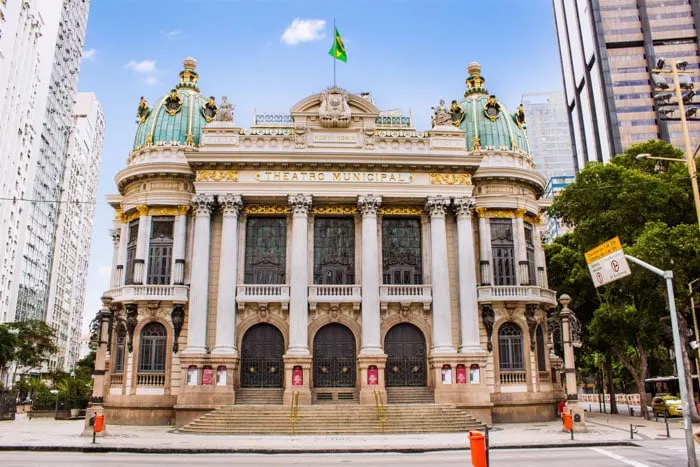 There is so much of Rio's history that most tourists know nothing about. For that reason, I thought this was an essential tour I could not leave out of this list.
The knowledgeable guide will introduce you to the beautiful architecture, historical sights, and lots of untold stories in the heart of Rio.
Some of the highlights of the tour are the Cinelândia region, Candelária Church, Municipal Theater, Igreja de São Francisco da Penitência, and the lavish Confeitaria Colombo.
Perfect for: Tourists who don't know much about Rio's history and want to have a better understanding of Brazilian history and culture.
This tour includes:
English or Spanish speaking guide
Small-group tour
Subway tickets
Entrance fees
Good to know: This walking tour requires at least two participants.
Check current prices for this historical tour in Rio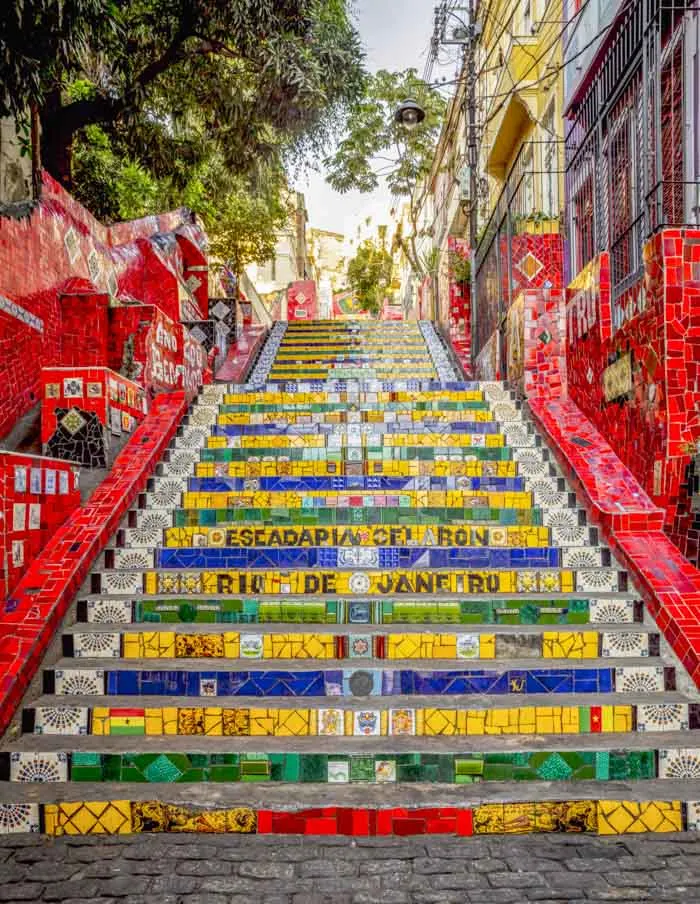 Similar to the first tour on this list, this Rio de Janeiro City tour also shows the highlights of the town.
However, it covers fewer places in a laid-back day, which also takes you to Tijuca National Park and São Conrado Beach.
Tijuca park is a fantastic rainforest in the city, where you can spot not only incredible wildlife but also waterfalls.
It is an excellent tour for an even better price!
Perfect for: Tourists who want to see some of the highlights of Rio without breaking the bank.
This tour includes:
English and Spanish speaking guide
Pickup from your hotel
Transportation between attractions
Admission tickets to Christ the Redeemer
Good to know: You might want to bring a bug repellent because you will enter a rainforest.
Check current prices for this highlights tour in Rio
Rio de Janeiro travel resources
I want you to have a fantastic time in Rio de Janeiro! To help with that, I wrote several useful guides.
Is this your first time in the city? Then you might want to read these articles on the best things to do in Rio, as well as where to stay in Rio, Airbnb in Rio, and the best beaches in the region. The latter is divided into neighborhoods and interests.
Are you in the planning stages of your vacation to Brazil? Then you will want to read these posts on how to plan your trip (step-by-step guide), how to budget for your trip, and the Brazilian holidays' calendar.
Also, these articles about what to do and where to go in Brazil will help you plan your itinerary.
Furthermore, I wrote an article about essential items you must add to your Brazil packing list. Don't forget them!
Well, that's it for today. I hope you found this guide useful! Happy travels!
Did you like this post about tours in Rio de Janeiro? Then save it to Pinterest or share it with a friend who might like it too!